10 Thoughts on Oklahoma State's 40-21 Win Over Tulsa
OSU wins, but there are a lot of questions to be answered.
This post is brought to you by Thrive Landscape and Irrigation in Stillwater. If you live in the area you should give them a call. You can check out more of their stuff right here.
Oklahoma State struggled with Tulsa for much of the middle of Saturday's game, but the bookends of a 40-21 defeat of the Golden Hurricane were nice. If you only saw the 2nd quarter box score, you'd think Tulsa ended OSU's program. The rest of it was all Pokes.
After trailing at the half 21-20, OSU shut out Tulsa in the second half (more on that in a minute) and Chuba Hubbard delivered a very fitting dagger. After opening the game with a 75-yard scamper, No. 30 closed it with a 33-yard score to touch off a 256-yard, 3-TD showcase and give the Pokes a cover on the 14-point spread.
Tylan Wallace put up his second consecutive 100-yard game as he added 118 and a magnificent score, and Spencer Sanders — who struggled at times — ended 12/22 for 169, a TD and another 59 yards and a TD on the ground.
OSU closes its non-conference slate 3-0 and extends its non-con winning streak to 13 straight. Now, the real slate with Texas on deck next week. But first! Here are 10 thoughts on OSU's 19-point win over Tulsa.
1. Chuba Chuba
I think OSU is going to alternate monster games from Chuba and Tylan all season. The week after one of them puts up a career number, the next team will make it their only goal to take that guy out of the game. Last week it was Tylan so this week Chuba got every call. And we can talk about the burst through the middle, the run-away-from-everyone-on-the-planet speed or the patience in the backfield. But what I want to talk about is that cutback.
It's not staggering and it doesn't tear ACLs, but it's beautiful because it's subtle. And its subtleness makes my knees jelly. Watch him wait for daylight while going with the flow before planting and turning upfield with the torque of a jackelope darting through a forest. It highlights his vision and his growth as a college football player and is problematic for everyone he'll face the rest of the year.
Watch it again! He had 740 rushing yards all of last year. He has 521 in basically 10 quarters this season. Every week I find myself wondering where exactly the ceiling actually is. We haven't scraped it yet as he flirted with a top-10 rushing game all time at a school whose running backs have been pretty decent.
2. OL Looked Immense Early
What unholy series of words did Charlie Dickey inspire his offensive line with this week? After a week against McNeese in which it looked as if they thought everyone was talking about their unit winning the Heisman, these war pigs put their collective snouts back to the grindstone and opened up holes the size of houses for Chuba and friends (but yeah mostly Chuba) to gallop through.
Yes, I realize it did not go well in the second quarter, but consider the following stat.
Tulsa rush defense against Michigan State and San Jose State: 3.1 YPC
Tulsa rush defense against Oklahoma State: 7.3 YPC
Big Daddy™️ stuff.
3. Is Trace Ford OSU's Best Defender?
That's a fair question, right? Your nominees through three games are Ford, Amen Ogbongbemiga, Malcolm Rodriguez and … Kolby Harvell-Peel (although I might remove him solely for the jab step he took to the heart in the first half that I'm frantically trying to erase from my memory). I guess you could throw A.J. Green and Rodarius in there if you're inclined, and I wouldn't argue.
The point is that Ford is in the conversation, and he set an early tone in a second half in which Tulsa didn't score and gained just 138 yards on 43 plays.
Here's a comment from Rob Ward in our game thread that I really agreed with: Ford just manhandled that tackle. We need more of that! Very discouraged with the defensive line overall. Would like to see some four down with Trace off the edge.
OSU again lined him up all over the field, and he again performed. He also seems like the kind of young talent that by the time the end of the year gets here is twice as good as he was when it started. Bring me all of the stock.
4. Kinda Love the Early Adversity
After one of OSU's final six drives that didn't end in a TD in the first half, Sanders walked off the field and was jawing at himself all the way down the sideline. This is a good thing. In fact, I thought the entire first half was a great thing for OSU heading into conference play. Remember last season when they housed Boise but it was a little smoke and mirrors because of the non-offensive touchdown and good bounces OSU got?
Yeah, this was the opposite of that.
And I get that it's annoying in the moment and everybody is sending the THIS IS FINE meme to everyone they know. But the reality is that OSU flew too high following that Boise game last year and lost their Big 12 opener for the fifth time in seven years to a team that went on to win just two other Big 12 games. The Pokes might make it six of eight this year, but it won't be because they go to Austin overconfident.
It was good for them to get punched in the mouth a little bit, even if the guy doing the punching was slapping more than uppercutting.
5. Tylan a Pro Among Ams
Here's what Tulsa's defense did on Tylan's first seven targets.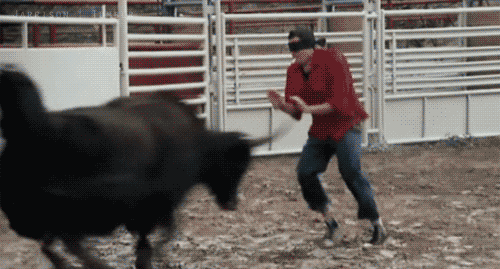 Then came the eighth.
It wasn't a great throw, but with Tylan it doesn't much matter. He continues a ridiculous pace ahead of last year's nearly-1,500-yard season and continues to look like a professional among many, many amateurs.
Tylan in 2018 in non-con: 319 yards
Tylan in 2019 in non-con: 390 yards
I don't know how far a Chuba-Tylan 1-2 combo can take Oklahoma State this season, but I do believe that we're about to find out.
6. Sanders Throws
Is this a safe place for this? Are we sure?
Before I say it I want to clarify that I will drive the Spencer Sanders Bandwagon off a cliff and into the dang Atlantic Ocean, but I do want to say this. Or ask this.
What is Sanders' best throw so far this season? And what is his ratio of really good throws to, like, kinda mediocre throws?
Listen, I get it. I'm screaming about it. He's dynamic, he can run, he's a real problem. But I do think that within the passing game he hasn't been as sharp or as surgical as I was told he would be. That's fine. It took Corn, what, seven games last year to hit Tylan on a deep ball in stride. These were quarters Nos. 7-10 for Sanders in his college career.
I think he's a gamer, too, and that he's going to go at Ehlinger the whole freaking night next weekend. But I wanted to get it out there because I think it's a fair thing to think about.
7. Offensive Drought
In the middle of the game OSU had a stretch where they went like this on offense …
INT
Punt
FG
Punt
Punt
Punt
There are a few ways we can talk about this. The one I'd like to talk about is that there seems to be little creativity outside of, "Well, Chuba is fast and Tylan is a freak so force it to them at all costs and if we're really in trouble just let Spencer run it like the overly-qualified-and-definitely-played-in-high-school guy in a flag football game outside the Colvin."
The weird part about this is that this isn't — has never been — Sean Gleeson's modus operandi. So I have questions there. Questions about control and communication.
I have other, more specific questions, too. Questions like where are Jelani and Infant Gronk (Logan Carter)? Where are the myriad options in the run game other than "give Chuba as many carries against Tulsa as Justice had in the first three games last year"? Why don't they trust Sanders against Tulsa with anything other than a prayer to Tylan every fifth play?
The offense was really good at times, but it didn't flow. It didn't go downhill throughout the game, and it honestly looked a little lost for a lot of it. There was no rhythm. I know people think they're just saving a bunch of stuff for Texas, but there's a way to not show all your cards but still generate rhythm against the Tulsas of the world.
They didn't have it in the middle, and while that seems problematic (and possibly is!) it's also exacerbated by how well they opened and closed against a defense that's proven itself to be pretty stout so far this season.
8. OSU's Middling Defense
Here is a play that is emblematic of how I felt about OSU's defense for much of the game on Saturday. It was actually pretty decent on the edge but so weak in the middle. That's kind of understandable considering they were missing so many guys I thought Rob Glass might get some PT, Rudy-style late in the game. Regardless, the middle was paper-thin throughout the first and second quarters and it's not as if they were making up for it with effort!
Here is one solution to the problem above.
The broader issue is this: There aren't enough Malcolm Rodriguezes. OSU is just not tight or strong in the middle of the field, and that's probably about to get exposed in a league that exposes your defensive weaknesses better than any in the country. Unless they get the full breadth of their dudes back for UT, prepared to raise a COOP every time Texas throws a dump pass or runs a slant or just jams their OL into the heart of OSU's defense next week in Austin.
9. Second Half Defense
Here are the second-half numbers for Tulsa's offense …
7 drives | 0 points
43 plays | 3.2 yards per play
1.5 yards per rush
4/11 on 3rd down | 0/2 on 4th down
So the numbers are awesome, and OSU stepped up like it needed to to not only win but cover the two-TD spread against the Hurricane. However, let's not ignore a couple of things here.
1. Tulsa ran out of juice. Zach Smith was just lousy and missed a boatload of receivers in the second half. Some of that is on OSU, but a lot of it is just Tulsa being Tulsa.
2. The crowd was great. This isn't really a plus or minus for the defense. It just is what it is. I felt like I was watching an OSU home game at times (maybe more Lewis Field than BPS, but still) in the second half.
Anyway — while I liked what I saw — I don't want to overreact to a defensive fortification by OSU in one half against a team that rushed for -73 yards in their first game. Here for the rebound and the second-half fight, but not here to make any sweeping declarations.
10. Texas
This website isn't old enough to have seen a loss in Austin. How crazy is that?
It's always one of the best weeks of the year, and OSU has little to lose. They'll be a double-digit dog to the Horns, but the whole season is there for them. If they roll into DKR, and Chuba puts up another 200-yard game and Tylan does what Tylan did to 'em last year, we could get Sanders-Ehlinger slinging at each other around turn four with Tommy Boy panicking over a 2-2 start after his QB1 stuck a stake in the ground in New Orleans nine months ago.
The Pokes have owned the Horns. Gundy low-key kinda is their Big Daddy™️.
Austin awaits.