10 Thoughts on Oklahoma State's 49-42 Win Over Iowa State in Ames
I need some electrolytes. Oklahoma State somehow not only beat Iowa State on Saturday in Ames 49-42 but also covered as well. The offense opened up in the second half, the defense got some big stops at the end (sort of) and A.J. Green ended things with an interception that you might not want to look too closely at.
Somehow that added up to a win over the Cyclones to knock them out of the Big 12 title race and keep the Cowboys' hopes dimly alive. Justice Hill was the superstar for Oklahoma State offensively as he had 169 yards on 31 touches and added in 3 TDs and a 2-point conversion late.
Mason Rudolph threw for 304 yards in the second half and 376 overall to go along with 3 TDs. And Marcell Ateman continued to spin his name up NFL Draft boards with another grown-ass man performance. He had 97 yards on 4 catches, tossed in 2 TDs and had infinity "there's no effing way you can stop me" moments.
Let's jump into the 10 thoughts.
1. Culture Game
I thought this was a big time culture game coming in. It was an awful spot for Oklahoma State. Playing in an amped-up Jack Trice in the cold against a legitimate defense and coming off a complete heartbreaker in Bedlam. After the first two drives went awry, I was sounding every alarm bell in my shed and phoning the Cactus Bowl about media availability.
But I was impressed with the way the Oklahoma State offense hung in (we'll get to the defense in a minute). Iowa State came into the game giving up 1.81 points per drive on offense, and they faced 15 Oklahoma State drives. Their expected points given up would be around 27, and the Cowboys nearly doubled that.
The last two drives especially were Big Daddy drives. Ten plays for 126 yards and two scores while down eight and then tied. I'd already let myself start thinking about Iowa State playing in the Big 12 Championship game, and then Rudolph and Co. started whirring again.
You can say, "Come on, it's Iowa State," and I can point you at the OU and TCU box scores. Beating ISU in Ames is never fun, and this year, maybe more than ever, it wasn't easy.
Since Mike Gundy was hired in 2005, @CowboyFB leads FBS with 13 comebacks of 14+ points.

That includes three straight such wins over Iowa State. pic.twitter.com/AQk08Huzzr

— ESPN Stats & Info (@ESPNStatsInfo) November 11, 2017
2. Fourth-string QBs
If I would have told you in August that Oklahoma State would put up 52 on November 4 and would face four players not named Jacob Park who took snaps in Ames the week after, how would you have felt. Probably a lot better than you felt in actuality as the past two weeks played out.
At this point it's death, taxes, Gundy tucking his hoodie into his khakis and QBs not even on the depth chart to start the year torching Oklahoma State defenses late in the season. Those are four things in life that never change.
That was not the Iowa State offense's most efficient performance — that came in Norman — but given the circumstances, it might have been the most impressive. The frustrations on OSU's side were innumerable, too. Penalties, blitzes in the wrong spots, lack of tackling at the second level and an inability to defend deep for most of the game.
They did get stops on the final three drives when they had to have them so they get credit for that, I guess. But the most frustrating part to me (and probably to the coaches as well) was the lack of intensity to open both halves. You're getting marched on up and down the field by a team that has scored a total of 23 points the last two weeks, and there didn't seem to be anyone willing to step in and do anything about it.
That and OSU's seeming unwillingness to change what it does on defense. Ten-yard cushions with four different guys taking snaps, none of whom are all that feared offensively? That's fine against, say, WVU or OU, but not against ISU. It seems to me at times that OSU needs to do less morphing offensively and more of it on defense.
3. Marcell Ateman — a GAM
If you don't know what GAM stands for by now, you haven't been following No. 3 for very long. I thought before the year that Ateman would be Oklahoma State's "oh s***" wideout whenever they had to have a score or a third down conversion or a first down in a big spot. It happened against Texas Tech. It happened against OU. And it happened again on Saturday in Ames.
Grown-ass man. And #okstate can't stop going to him in huge moments. pic.twitter.com/Vp2Y9FRTR8

— Pistols Firing (@pistolsguys) November 11, 2017
Mike Holder fist pump sold separately.
Mike Holder, pleased. pic.twitter.com/ddmLi8gocD

— Pistols Firing (@pistolsguys) November 11, 2017
There were times late when everything about what Rudolph was doing screamed, "IDK I THINK I SEE 3 OVER THERE HERE WE GO." And it worked. And it has all year.
No words left for Ateman. A monster. pic.twitter.com/YM6jrCGAqY

— Pistols Firing (@pistolsguys) November 11, 2017
4. Justice Hill, Superstar
I feel like I say it every week, and I also feel like I can't possibly say it enough. Five is as good as it gets in college football, and he's not even halfway done with his college career. Mike Gundy called him the best running back in the country last week, and I'm in no position to disagree.
The part of it that really impresses me is how good he is at cut-back runs and staying patient when nothing is there. You aren't supposed to do this 23 games into your college football career. And yet, I'm not sure anybody does it better.
This is such a great, patient run by Justice. Stud. pic.twitter.com/0HutLUeNAr

— Pistols Firing (@pistolsguys) November 11, 2017
https://twitter.com/FanSportsClips/status/929408793942749184
And we haven't even talked about how much he's improved out of the backfield. I wish he'd been in for the screen J.D. King caught late because I think he could have turned it into a first down, but he's turned himself into a tremendous pass-catcher regardless.
I watched Bryce Love play on Friday night (albeit while injured). Hill is every bit the runner Love is, and under the right circumstances, I think he's going to get some legit Heisman burn over the next two years.
This might come off hot-takey, but Justice Hill might win the Heisman one day.

— Kyle Boone (@PFBoone) November 11, 2017
5. That last drive
What happened? I blacked out.
All of us right now. pic.twitter.com/spMFyfTUKe

— Pistols Firing (@pistolsguys) November 11, 2017
The fourth down defensive effort was (monkey covering his eyes emoji). I let my kids run through the living room every night to hit and tackle me as hard as they can, and I get more out of them than OSU got out of its guys on that fourth down pick-up. I also hated the three-man front on fourth down. You have a redshirt freshman at QB who's clearly not feeling himself like he was earlier. Go get him! In the moment, I wasn't a huge fan of the timeout, either.
So all the way around, it wasn't great!
On the flip side, what are you doing Iowa State?! Fades to the long side of the field to somebody who is not your best receiver? I touched on it briefly here, but I kinda sorta think Iowa State may have caught it.
I'd say this was a TD for Iowa State… ISU WR is first to have control of ball. Knee down. https://t.co/FI7FJgpJAJ

— Blake Lawrence (@Blake_Lawrence) November 11, 2017
You know what, though? After 2011, Iowa State could score a TD, run through the end zone, bring the ball back to the ref, toss it to him and have it intercepted by Ramon Richards and the refs give OSU the INT and touchback and I wouldn't even feel 1 percent bad about it.
---
UPDATE: I lied. It was pretty clearly an interception.
Here's the @usatsimg photo of the last INT. Obviously doesn't capture the entire thing, but pretty clearly looks like #okstate ball. pic.twitter.com/JobRkgOkHC

— Pistols Firing (@pistolsguys) November 11, 2017
6. Ammendola was cash!
Me on any special teams play right now. ⤵️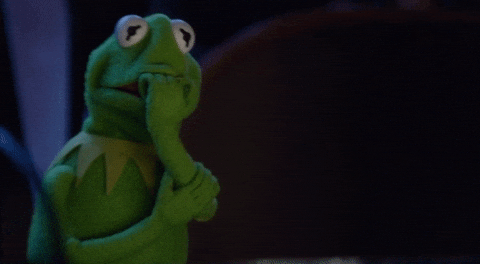 Punt returns, kickoffs, field goals, extra points, doesn't matter. But credit to Ammendola for hitting a couple of big ones in the second half. We kill him enough throughout the season (sometimes rightfully so), but in this game with the year he's had on those goal posts? Pretty solid effort.
7. The struggle on offense
There are many people in the Mike Yurcich camp. There are many people not in the Mike Yurcich camp. Somehow, I find myself wondering if both parties aren't right. Nobody all year has scored on ISU like Oklahoma State did today, and yet I found myself thinking things like:
• J.D. King on third and long?
• Why doesn't OSU run intermediate passes like the 81-yarder to McCleskey more often?
• Why not try, like, one deep ball ever?
So the numbers are there. Again, 3.27 points per drive is more than Iowa State has given up in any Big 12 game so far this season (only OU has even gotten above 2.0), but the individual calls can leave you reaching for the nearest handle of literally anything that is liquid and won't kill you.
It seems like this offense can turn it on at will but goes into a shell at times. They try to take what the defense gives them instead of forcing defenses to stop your strength. Even without Washington, this WR corps should be a nightmare for DBs

— Matt Amilian (@mattamilian) November 11, 2017
I think the frustration for everyone is what Matt mentioned in that tweet and the fact that Oklahoma State makes it look so easy at times. The McCleskey 12-yard-turned-81-yard pass for example. That's not a complicated play. Iowa State is clearly giving you intermediate stuff. Why not hit it more often?
I suppose the other side of this argument is that OSU did what it was supposed to do. Ran it well in the first half and then switched to the pass in the second when ISU stepped up its run defense.
That's fine I guess, but it feels like a top three offense nationally should be more versatile than that.
Anyway, here are expected point totals vs. actual for OSU's offense this year based on opponent defense and total drives. For example, TCU gives up just 1 point per drive and OSU had 12 drives against them. ISU came into the game giving up 1.81 and OSU went at them for 15 drives. Pretty impressive stuff.
| Team | Expected | Actual |
| --- | --- | --- |
| TCU | 12.6 | 31 |
| Texas Tech | 32.4 | 41 |
| Baylor | 35.6 | 59 |
| Texas | 19.8 | 13 |
| West Virginia | 45.8 | 50 |
| Oklahoma | 42.1 | 52 |
| Iowa State | 27.2 | 49 |
8. Penalties
All of them. In terms of attention to detail, Oklahoma State is the luckiest team in the country. It won't always be like this. They won't always have the talent to overcome nine (!) penalties for 105 (!) yards. I've said this all year, but it's disappointing and odd to watch a Mike Gundy-coached team not be great when it comes to details. That's going to be a big box to check on the offseason to-do list for 2018.
9. Second Half Adjustments
It became pretty clear that Iowa State played the run harder in the second half than it did in the first. They saw what happened in the first and said, "Welp, we have to do something about the best running back in the country."
Enter Mason Rudolph.
He was 16 for 20 for 304 and a pair of TDs in the second half and feasted on a defense looking for No. 5. Viscerally, it wasn't his best outing, even in the second half. He held on to the ball too long in spots and threw a few ducks. But give him credit for knowing which GAM was wearing orange and black and for not getting outside of his box. His check-downs were much better, too. Essentially, he let his horses take over and rode them home.
Also, with the rest of the season on the line in the fourth, he went 9 for 12 for 157 and a pair of scores and led both a game-tying and game-clinching drive. He also had one of the great unexpected QB sneaks in the long and uninspiring history of QB sneaks.
And to do all of this against an ISU team in the second half in Ames is paramount. This is what Iowa State does. They make second half adjustments and end you. And they do it as well as anybody in the country. Coming into this game, the Cyclones had given up 17 second half points in the Big 12. Oklahoma State put up 28 on 'em.
Matt Campbell is a master of halftime adjustments. Iowa State has outscored opponents 146-68 in the second half this year. #OKstate better bring their A game after half.

— Carson Cunningham (@KOCOCarson) November 11, 2017
10. Alive, barely
Would you rather:
• Win all the Bedlam games?
• Win all the one-possession games?
Oklahoma State has now won 14 of its last 15 games decided fewer than 10 points (hello, Central Michigan), and it lives to see another week of hope when it comes to the Big 12 Championship.
The path: Beat the Kansas schools at home. TCU loses at OU on Saturday and at Texas Tech next week.
(Much) stranger things have happened, and we are sending Thomas Fleming to Lubbock right now to help Kliff scheme for TCU's offense. A Bedlam rematch in Arlington for the Big 12 crown? It sounds crazy to say out loud, and it likely won't come to fruition. But after all the insanity from the last month, wouldn't that be a fitting end to 2017?