Daily Mullets (December 12)
BACK AT IT. Mrs. Pistols and I had our third child last Tuesday. Jonathan Jack is his name (photos here). He is already working on a mullet. Thank you guys for your thoughts and prayers.
Ranking the bowls
The Alamo Bowl is no No. 1, but it's right up there with the best Big 12 bowl games.
The Big Eight is back, baby. From 1960 to 2009, the Buffs and Pokes met 44 times, with Oklahoma State holding a 19-24-1 record. After several seasons of futility since exiting the Big 12, Colorado was among the most surprising stories in college football this season. Oklahoma State QB Mason Rudolph vs. former Bill Snyder lieutenant and Colorado defensive coordinator Jim Leavitt will be the matchup to watch in this one. [ESPN]
I know the term "Alamo" is not the most exciting, but I'm fired up about this game.
Mike MacIntyre on OSU
Colorado's coach clearly did not watch Bedlam.
It's exciting what our team has done, but watching Oklahoma State on tape, their quarterback (Mason Rudolph), wow, you need to make sure he stays in. He's really good. He's excellent. Their offense, they do everything. They can throw the deep ball so well. Their running back, a freshman, (Justice) Hill, he is amazing. They do a great job there." [NewsOK]
Charlie Strong to USF
I love this for USF. Texas is a strange beast to tame, but Strong seems like a good coach overall.
Strong is a tremendous hire for South Florida not only because of his coaching acumen but his ability and experience recruiting in the Sunshine State. He spent 15 years working at Florida over three stints with the Gators, most recently serving as defensive coordinator under Ron Zook and Urban Meyer from 2003-09. [CBS Sports]
As one pro-FSU PFB regulars put it, "Charlie is going to be a thorn in FSU's side." Florida's, too.
Joe Mixon Part 2?
So … this Dede Westbrook story by Cody Stavenhagen is something.
Before his improbable rise from nowhere — before he won the Biletnikoff Award, became a finalist for college football's most coveted trophy and constructed one of the best seasons in OU football history — Westbrook was twice arrested on family violence complaints, according to police reports and court documents obtained by the Tulsa World.

In 2012, Westbrook was accused of throwing the mother of two of his children to the ground. In 2013, Westbrook was accused of biting the same woman's arm and punching her in the face with a closed fist. [Tulsa World]
How we doing down in Norman?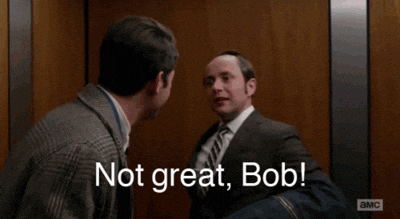 Other News
Yo, PFF had Rudolph splitting All-Big 12 second team with Patty Mahomes … This is great.
It's winter graduation at #okstate today. We celebrate our 15 football graduates and are proud of every one of you. https://t.co/DmLv50i1YK pic.twitter.com/GDiVRk4ATZ

— Cowboy Football (@CowboyFB) December 10, 2016
More PFB
Oklahoma State got a big-time JUCO commit … Justice Hill, freshman All-American.
More Stuff I'm Reading
This on the Warriors, KD, Anthony Slater and NBA access is terrific.
On Thanksgiving eve, the Warriors broke the team's 35-year-old record for assists in a game. Kerr and the star players filed through the media room in turn, lingering over their interviews and wishing the reporters a happy Thanksgiving. There was a feeling of a bubble, of a place where greatness and access are meeting for what must be a finite period. "When this little party breaks up," Ray Ratto said, "it will not be replaced by anything remotely as good." [Ringer]
You might not like KD or the Dubs, but that's a great piece. Bryan Curtis might be the best writer at The Ringer right now.