Jhajuan Seales Backflips off Electrical Unit and Makes Amazing Catch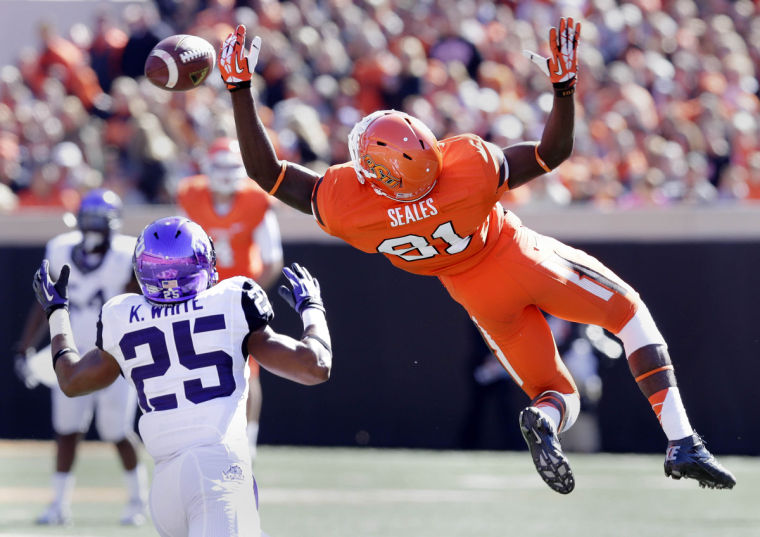 Junior wide-receiver Jhajuan Seales has flashed signs of greatness during his time in Stillwater. Saturday was again one of those times. Check out the hands on Seales in the video below, who appears to backflip off an electrical box to make an amazing grab mid-air. Without shoes.
The wide-receiver position appears to be one of the deepest positions on the roster for the Cowboys next season once again, and the athleticism displayed by Seales, who could step into a larger role in 2015 is certainly encouraging to see. You never know when catching a ball while doing a backflip will come in handy.
Photo attribution: Michael Wyke / Tulsa World