PFB Roundtable: What Success Looks Like for Boynton, OSU Hoops Moving Forward
On hoops trajectory and our predictions for OSU-Kansas.
We've been on a bit of hiatus from our PFB Roundtables so far in 2020, so it's about time the staff got together to discuss the Cowboys' midseason turnaround in hoops. We look at resetting our expectations for OSU as well as peek ahead at the Year of Cade.
Hope you enjoy.
Kyle Cox: How much differently do you feel about OSU hoops, and Boynton in particular, than you did three weeks ago? (The Cowboys are 4-2 over the last six after starting 0-8 in conference.)
Kyle Porter: I feel a little differently but not a ton. Either way, it all rested on next year. But Moncrieffe committing combined with the emergence of Kalib and re-emergence of Yor has me at least mildly optimistic. I'm still not as upbeat as I wish I was heading into the 2020-21 season.
Cox: I haven't changed all that much to be honest. I wasn't as down as most because of the Likekele illness and all the youth on the roster.
My biggest takeaway from the early part of the season was how disappointing the seniors were. They've started stepping up but should have been the mainstays all along.
Kyle Boone: Slightly better overall, I guess, since the wins are starting to come more frequently. I'm still a little concerned though that OSU hasn't sniffed the top-50 nationally in offensive efficiency since the Underwood era ended. It's painful to watch this team score. Makes me concerned that Cade next year in Stillwater could go as poorly as Ben Simmons' lone year at LSU.
Marshall Scott: I feel similar, too. I think we all knew this team was capable of beating lesser Big 12 teams, it just took them a while to get going for a handful of reasons — most if which weren't Boynton's fault.
Porter: Makes me concerned that Cade next year in Stillwater could go as poorly as Ben Simmons' lone year at LSU. 🎯
Cox: Early this year, I was in the camp that Boynton can coach, but he needs to puts some Ws in the bank to prove it.
Scott: But look at LSU now, Simmons lone year there good or bad (combined with allegedly paying players) has LSU on the ups.
Porter: So that's the answer!
Scott: I'm just saying that Simmons gave them some eyeballs they might not have otherwise had haha.
Boone: LSU also fired its coach shortly after the Simmons era, went into a full-fledged dumpster fire, and is now likely facing NCAA penalties.
Scott: OK, OK, LSU wasn't a hill I should've died on. My troops surrender such a hill.
Porter: Boynton can coach. The thing I'm not sure on is whether he can develop. He can definitely recruit and he can coach. But can he help make Kalib Boone into the Chris Bosh of northeastern Oklahoma?
Cox: Recent returns are in his favor.
Boone: I remain bullish on Boynton the way Porter remains forever-bullish on Rory, but I think they need to take a step forward next year. Like NCAA Tournament step forward. Which, on its surface, seems challenging. The talent is there I think, but they will be pretty youthful and will need their young players this year to develop, like KP says.
Porter: Rory is the best golfer in the world. Indisputable. Not a debate.
Boone: Have you seen Viktor Hovland play tho?
Porter: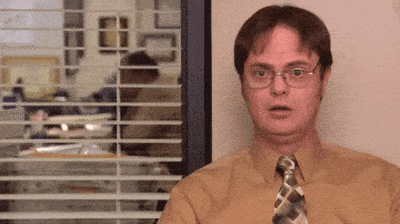 Boone: BTW this is what LSU did the year after Ben Simmons turned pro.
/dead horse beat
Cox: Okay, so with Cade and Co. coming in, what does a successful 2020-21 season for Boynton look like? Just making the Dance? Sweet 16?
Scott: I think they need to start with making the tournament. But I think I roster of Cade, Ice and Yor could make it to the second weekend for sure.
Cox: If Cade goes one-and-done and is in the running for the Wooden Award, AND they get bounced in the first weekend, I think that's a huge disappointment.
Boone: Barring some crazy fallout next season, I think minimum expectations will be for next year's team to reach the NCAA Tournament. And more than that, Boynton needs to generate some real buzz. He needs to get people bought back in. Get GIA rocking and whatnot, the same way Underwood was able to capture energy and excitement in his OSU tenure.
Scott: As Boynton has said in quite a few post games, the crowds have been good this year despite the struggles. I think this is a fan base that is seeing the vision.
Boone: They've been fine for a mediocre team but nowhere near peak GIA. The air has been let out of the balloon a bit. That's what happens when your team underperforms.
Porter: I think a NCAA Tournament bit combined with another top-15 class will do it. People aren't dumb. They understand that things take time and that the pipeline to an elite program is through elite recruiting. Cade elevating everything and landing three more four-star guys (or a five-star guy) for 2021 combined with seeing orange on Selection Sunday will be plenty.
Cox: Last one from me: Big Monday in the Phog. What's your score prediction?
Boone: Kansas 69, Oklahoma State 56
Cox: I'll go Kansas 65, OSU 62 in a close one.
Scott: Kansas 73, OSU 64
Porter: Kansas 70 | OSU 60 — I think OSU puts up a real fight. KU is drained from an emotional win over Baylor, and OSU played them tough last time with no offense to speak of.