Report: Marcus Arroyo Leaving Stillwater For Oregon
Running backs coach Marcus Arroyo is apparently leaving Oklahoma State for Oregon. That according to Bruce Feldman of Fox Sports. He will become their passing game coordinator and QB coach under new head man Willie Taggart.
SOURCE: #OkState asst Marcus Arroyo is returning home to the West Coast to become #Oregon's new passing game coordinator/QB coach.

— Bruce Feldman (@BruceFeldmanCFB) February 9, 2017
Taggart's time in Oregon has not gone smoothly so far. One assistant resigned after getting a DUI and one just left for UCLA. Both were on the offensive side of the ball. It is presumed that Arroyo is being hired to replace one of these guys.
My reaction when I read this: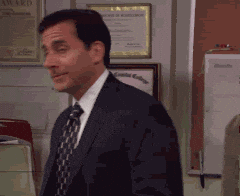 Arroyo has become an invaluable asset for the Pokes over the last few years, especially in recruiting. He was largely responsible for bringing running backs Chuba Hubbard and JD King to Stillwater in this 2017 class. If this comes to fruition, he will be badly missed, and now head coach Mike Gundy will have two coaches to replace in February (not great!)
The fortunate part in this is that Arroyo will be leaving at a time after securing two highly talented tailbacks just a week after national signing day.
The unfortunate part, however, is that an asset on the recruiting trail the caliber of Arroyo's is difficult to come by. After spending two seasons in Stillwater, he eventually expanded his recruiting to include other positions outside of running backs. And for 2018 in the current cycle, a foundation was pretty well set with seven offers to tailbacks in the class already. That doesn't include 2019 offers (which have already been put out).
Now, whoever Gundy brings in will need to try and pick up the pieces where he left off. Which is easier said than done. New relationships will need to be formed, and a new recruiting style from a different coordinator could jeopardize the current targets on the board.
Spring ball is a month away, so expect a hire to replace both the offensive line and running backs coaching positions to come soon.