Roundtable Wednesday: Is Kliff just Gundy 2.0?
Hope is a dangerous thing.
We are back at it with Rountable Wednesday (because of the Thursday game). Let me introduce you to this week's contributors:
Kyle Porter (editor) – I love jump balls, Markel Brown breakways, and Kevin Durant 30-footers. Thank you for reading Pistols Firing.
---
Carson Cunningham (uniform connoisseur) – Carson does uniform drive-bys and actually has a real job covering sports for a real news station in OKC.
---
Justin Southwell (other uniform connoisseur, former WR) – Justin played at OSU as a wide receiver for a few years and is a pretty big uniform critic himself.
Follow @justinsouthwell
---
OKC Dave (statistician) – Unofficial statistician of Pistols Firing. His GPA was likely as high as the rest of ours combined.
---
Tyler Ames (covers the Big 12) – Writes a weekly roundup of the goings on within the Big 12. He'll likely have some fun with Texas this year.
---
Nolan Cox (contributor) – Played 31 more seconds of OSU sports than any of us. Once beat tied Dez Bryant in a slam dunk contest.
---
Kyle Boone (covers recruiting) – Will keep you informed on football and basketball recruiting. Could likely out-recruit Travis Ford.
---
Matt Amilian (contributor) – Desmond lover, softball aficionado, tailgating pro. He's the instigator of most of our former player interviews.
---
Wes Shepherd (covers Big 12 football) – He invented the Big 12 QB fantasy rankings which is pretty terrific.
---
1. What's more concerning: OSU's sometimes stagnant offense or Tech's sometimes prolific offense?
Porter: I think it has to be OSU. You can beat Tech if their offense is great, you might be in trouble if yours isn't.
Carson: Stagnant
Southwell: OSU's offense. We have too many weapons to ever be stagnant.
OKC Dave: Asked another way: "Who do you have more faith in? Spencer or Yurcich?" Spencer.
Ames: This week? I'm more concerned with Tech's offense, their defense is in shambles.
Nolo: Our defense has been *gulp* more consistent than our offense as of late so I'll have to go with our stagnant offense.
Boone: Stagnant offense
Amilian: I didn't know Tech's offense has been prolific at times, but regardless, has to OSU's offense.
Shepherd: OSU's sometimes stagnant offense. We're living in the twilight zone where I like our defense's odds against anyone.
2. Tech firing its defensive coordinator is like _____________.
Porter: Every presidential election ever. New dude, same story.
Carson: A timeless tradition. Usually happens after the OSU game, though.
Nolo: watching Dumb and Dumber for the 900th time. You know what's coming, but it's still funny.
Southwell: Browns quarterbacks. They might have be pretty good, but we won't know if they don't have a supporting cast.
OKC Dave: Jameis promising that he's learned his lesson. It won't make a real difference.
Ames: OSU offensive coordinators getting head coaching jobs…..except the opposite.
Boone: Its like the… Oh look, Arkansas just scored another touchdown…
Amilian: Telling your kids Santa isn't coming this year. They'll eventually find out they shouldn't believe in either of them.
Shepherd: A tradition unlike any other.
3. Your feelings on Ashton Lampkin having more TDs than Tyreek?
Porter:
Carson: Wut?
Southwell:
OKC Dave:
Ames: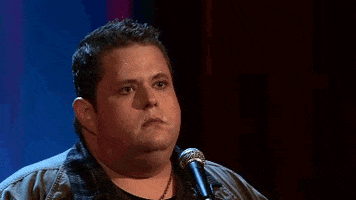 Boone:
Amilian:
Shepherd:
4. Are you in on Thursday night games?
Porter: I like them — I feel like most of OSU's have been memorable so maybe there's some Recency Bias going on there but I'm in.
Nolo: Against teams like Tech? Why not. ESPN hypes those games up no matter who is playing, so assuming things go as planned, Condoleezza Rice will probably think we just beat a national title contender.
Carson: Watching on TV? All-in. For work? All-in. For the game day experience? It's just not the same.
Southwell: I don't mind them. I mind going back to work Friday when I've already had a taste of the weekend.
OKC Dave: Sure. Frees up the weekend for watching more football.
Ames: All in, as if I need another excuse not to go to class Friday.
Boone: Primetime is primetime, right? I'm in.
Amilian: Completely ruins the gameday experience if you're a tailgater. Since I'm not tailgating this year, I have no problem with it.
Shepherd: Loved them as a student. Not so much now when I have to be at work on Friday. Great exposure, though.
5. A 14-point spread feels high. Is it high?
Porter: Given that Tech's defensive coordinator just got fired for maybe or maybe not being under the influence of a controlled substance WHILE ON CAMPUS I'd say it might be low.
Nolo: OSU at home in a nationally televised game against a team they dominated the last three meetings who just fired their D coordinator after getting pummeled by a team who didn't win a conference game last year? I think it's about right.
Carson: The defense has changed things. Normally you couldn't favor Gundy-Daxx-QB-Carousel by 14 over any Big 12 team. (sans Kansas. Always sans Kansas)
Southwell: It's high, but I'm not worried.
OKC Dave: Sagarin has it at 13. I trust Vegas has it right.
Ames: I think that's about right, all things considered.
Boone: Seems high to me, but Tech has been horrendous thus far.
Amilian: Not at all. Tech is a mess and there's no recipe of an upset.
Shepherd: Feels high. I stress about every game.
6. What is Daxx's ceiling? What about his floor?
Porter: His ceiling is a richer version of Chelf, his floor is a slightly poorer version of Jeff Driskel.
Nolo: Ceiling: Eric Ainge Floor: Ryan Tannehill
Carson: Ceiling: Zach Mettenberger. Floor: Al Peña.
OKC Dave: (looks up longest yds/attempt leaders). Ceiling: I will copy Carson and say Mettenberger. Floor: Case McCoy
Ames: Ceiling: Mike Gundy. Floor: Alex Cate.
Boone: Ceiling: Weeden. Floor: Lunt or Cate
Amilian: Ceiling: I'd say Weeden but he's not going to be a 1st round pick. I'll say Kliff. Floor: The NFL version of JaMarcus Russell
Shepherd: Ceiling: Nick Foles Floor: Alex Cate
7. Was Gundy the original Kingsbury or is Kingsbury Gundy 2.0?
Porter: I think Gundy thinks it's 1A and 1B off the field right now. Like, today.
Nolo: Gundy was the original Kingsbury. Kliff doesn't have the resources at Tech to be as consistently successful as Gundy.
Carson: Kliff is Gundy 2.0 – the updated model: Modern hair, shades, fashion, etc. Gundy wasn't winning big his first few years. It will take Kliff time to grow into the HC role, like Mike.
Southwell: Gundy was the original Kingsbury. We stole Tech's coach before he was their coach. #PistolsFiring > #GunsUp
OKC Dave: Kingsbury is having too much fun with the media to be Gundy 2.0. He's also not winning enough games.
Boone: Kingsbury is the less successful Gundy 2.0.
Ames: I think Kingsbury is Gundy 2.0. Gundy's hair goes vertical and Kingsbury's hair goes horizontal, kind of like their passing philosophy.
Amilian: I don't get the correlation. How are the two similar? It sure isn't fashion. Kliff would never tuck in a jacket. Never.
Shepherd: Kingsbury is the store brand version of Mike Gundy. Can't beat the original.
8. Throwbacks happening?
Porter: Gun to my head…yes.
Nolo: You tell me, pistolsboy. You're the uniform "expert".
Carson: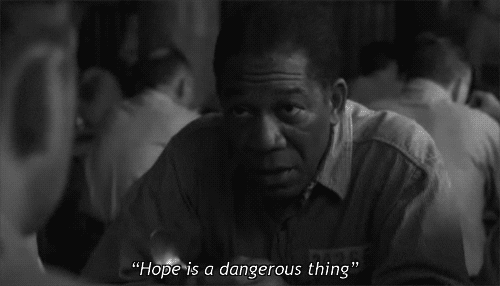 Southwell: No. But I hope I'm wrong.
OKC Dave: Yes.
Boone: Absolutely.
Ames: Definite maybe.
Amilian: Yep.
Shepherd: Yes. Please yes. I will do anything.
Totally Tickets is your source for Oklahoma State football tickets.