10 Thoughts on OU's 34-16 Win Over Oklahoma State in Stillwater
OSU brought a dagger to a gun fight, and then OU stole it.
STILLWATER — The sun rose in the east on Saturday. It set in the west. Christmas will be on December 25 this year. California will vote for a Democrat next November. Humans will die tomorrow. Others will be born. This is the way the world works.
OU won Bedlam on Saturday in Stillwater because there was something at stake and Oklahoma State was on the other side of the field. They've won 89 of them thus far. Oklahoma State has won 18. This is the way the world works.
Maybe that makes me a jaded fan who's not loyal nor true, but this thing just is what it is at this point. OU — the better team — trounced the Pokes 34-16 and will head to Arlington next weekend looking for their fifth straight Big 12 title.
They never trailed on Saturday night.
I'm sure it wasn't easy, but they made it look simple. Jalen Hurts put OSU on the mat early with a TD 1:46 into the game. The Pokes got to their knees a few times, but they never stood up. Hurts finished with 163 yards passing and a TD. He also had 61 yards on the ground and a TD there. He also had a receiving TD (more on this later).
Kennedy Brooks was a superstar for the Sooners. He had 22 for 160 and a TD and decimated an OSU defense that for the last six weeks had been playing at an elite level. OU scored 3.8 points per drive, a fine number for them but a disaster for OSU.
For the Pokes, Dru Brown was 22/32 for 207 yards and a pick. Chuba had 27 total touches for 117 yards and a TD. Braydon Johnson led the team in receiving with 77 yards. The defense gave up 7.4 yards a play (they average giving up 5.7). Nothing about it was encouraging.
Before we get to my 10 thoughts on Bedlam 2019, a shout out to Thrive Landscape and Irrigation. They've been our 10T sponsor all year, and they — unlike OSU in Bedlam — have been great. Check them out if you're in the Stillwater (or surrounding) area.
On to the 10 thoughts.
1. Knife To a Gun Fight
Good news: OSU was 3/3 in the red zone.
Bad news: Two of those were field goals.
Gundy, channeling his inner Socrates, noted in the postgame that, "You can't kick field goals and beat a good team like that."
The dagger sequence for the Pokes probably spanned the two halves. They got to OU's 8-yard-line at the end of the first half and had to kick. Then they punted on their first possession of the second half. After that, they drove it down to OU's 9-yard-line and settled for three more. OU hit them with a TD on the next drive to make it 27-16, and that was a wrap.
Remember when we all hollered back in August and September about how OSU badly needed to solve its red zone woes and then we didn't think about it for the next two months? Full circle tonight as OSU lost Bedlam at least in part because it couldn't solve its red zone woes.
2. Talent Matters (Part 293)
Not to make this too big picture on you, but I found it fitting that Mike Boynton — after appearing in the east end zone in the first quarter — was on a plane to Dallas to yuk it up with the No. 1 pick in some future NBA Draft while Mike Gundy was getting his ass kicked (for the 13th time) in his house by a bunch of 4- and 5-star guys.
You: Stars aren't always right and recruiting isn't everything.
Me: Sure.
With the game in the balance late, OU went to its horses, and its horses had a lot more left in the tank than OSU's horses. Those two drives above — 22 plays and 166 yards worth of drives — those were "we have more talent than you and we're going to pound you until this thing is over" drives.
We don't need to revisit the crootin argument as a whole. You guys get that point by now. But it's tough to ignore in games like this.
3. Hurts Hurts
How quickly after Mike Gundy's wishbone comments on Monday do you think Lincoln Riley put that pass back to Hurts in the plan? Over or under 90 seconds after he heard it?
Here's the problem with a dynamo like Hurts at QB (and to a lesser extent Sanders). They require so much attention, so much care as a defense, that you look up and Kennedy Brooks has hit you for 7.3 a pop and 💿🐑 is doing 💿🐑 stuff.
Hurts was terrific on Saturday — he passed or rushed for four of their six third-down conversions — and he shines specifically when he gets to control the pace. He's like Kawhi Leonard in that way. If he wants to speed you up and put you away like he did in Waco, he does it. If he wants to slow you down and go 22 plays for the double dagger in the third like he did on Saturday in Stillwater, he does it.
OSU — like most teams he plays — didn't have any great answers, and as a result OU scored on six of its first seven drives to put the game out of reach.
4. NO TO
It seemed coming into this game like OU was dying to cough it up a few times to the Pokes. That Jalen would put one on the ground or KHP would hit a pick-six. Something, anything a dog has to have to pull off this big of an upset. They never did. Never even really came close. Instead, it was OSU that coughed it up three times (and lost one) and threw a pick.*
OSU is 3-10 in the Gundy era when they turn it over 2+ times and don't turn the other team over at all. If you would have told me before the game started that OU wasn't going to give OSU a free possession, I would have thought the score was worse than 34-16.
*Two picks
5. OU Never Trailed
From the jump, it felt like OSU was trying to run up an iced-out black diamond with the wind going the wrong direction. OU led for over 52 minutes, and the other seven minutes it was either 0-0 or 7-7.
We can hoot and holler about how OSU should have hit Jelani on a roll-out on the goal line or should have sent Braydon Johnson deep one more time or tried a few more trick plays or whatever.
Here's a reality check: You're a two-TD dog to a team trying to get into the playoff, and you're playing your second-team QB, are without your ace wideout and your tailback is trying to Houdini nine guys on every play. And you're doing it all from a deficit. That's just never going to go well.
This wasn't a Bedlam game of years gone by where 14-point leads felt paper-thin. A 14-point lead on this night — with so few, precious possessions (13 fewer than in 2017) and so little offensive firepower for OSU — might as well have been a 14-TD lead.
OSU got put in so many uncomfortable spots while OU just did what they wanted. They ran all their stuff. They were never uncomfortable, and as a result, OSU never even sniffed the W.
I think that's why Gundy seemed a little bit resigned to the entire thing in his postgame press conference. It was such a juxtaposition to how he was after 2017. Remember that presser? He was basically drawing up architectural plans on the spot with people feeding him questions. This time? They're better and played better. That's almost literally what he said.
"It's a disappointing loss because I feel like we didn't play as good as we could have," said Gundy. "We should have played better and we should have coached better."
6. #FreeDru
Gundy mentioned this in his postgame presser, but with OU sending its entire defense and half of its band in Chuba Hubbard's direction, OSU had to let Dru Brown try and beat OU. He couldn't, but at least they let him go.
---
Brown is who he is. He's an awesome backup who would be a very mediocre QB1 at a Power 5 school. For OSU trying to buoy a season late in its slate, he was terrific. But he's not somebody you should be pinning Bedlam-winning expectations on.
7. Riley > Gundy
When Gundy took over in 2005, Lincoln Riley was a 21-year-old student assistant. For the first five Gundy Bedlams, Riley was either a GA or a position coach. For the next five he was an OC at a non-Power 5 school. Now? He suddenly has more Bedlam wins than Gundy does.
I have no idea if Lincoln Riley is a better coach than Mike Gundy. I do know he inherited a better product (which is like saying the Israelites were better positioned for success when Joshua succeeded Moses, but that's neither here nor there).
And that not only does he have more Bedlam wins overall than Gundy, but he's nearly a third of the way to having as many in Stillwater as OSU does in its 120-year history. The toughest scene.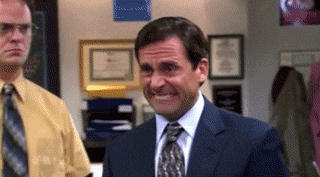 8. Not a Big One
I thought tonight would at least be a facsimile of the title bout we saw in 2017. I don't know why I thought that. I thought OSU's defense was good enough and Chuba's back was broad enough to shoulder both expectations and reality.
But this crowd never found the vein. Never hit its stride. The start was good. Big-time college football. The first Hurts TD was a wet blanket though, and 55K never truly recovered. That 2017 stadium swayed. This one kinda sorta tried to get cranked up, but it definitely felt like an 8-4 team playing out the string compared to some of the past tilts with a conference crown on the line. There was no juice to be found, and I wonder how much different that goes if 2 and 3 are in pads instead of sweats.
9. Full Strength Pokes
OSU has had terrific injury luck over the years. Rudolph missed, what, like one game. Weeden played them all. Blackmon did, too, other than the DUI game. Randle and Dez were always healthy. This year, it lost two of the most dynamic players in the league ahead of this game. I don't know that OSU rolls with OU if Sanders and Tylan have the green light, but I'd love to live in an alternate reality where I get to find out.
Here's the deal: OU was dominant in the trenches (6.4 YPC to 4.4 YPC), but electricity at the skill positions covers over a multitude of sins (believe that's 2 Gundy 2:4). OSU rode its Canadian steed into the dang dirt and had nothing left elsewhere. In a lot of ways, this game reminded me of the OSU-Texas game from 2009. Remember that one? OSU had 277 yards of offense. Its leading receiver was Hubert Anyiam with 62 yards. There was just nothing there.
10. Now What?
This is — somewhat strangely? — OSU's first 8-4 season under Mike Gundy. For so long it has felt like OSU was an 8-4 school that in good years rose above that and in lean years dipped below it. Except that they've never actually gone 8-4 in the regular season until now.
Was it a success? I don't know. I think it was. I guess. But 8-4 seasons for OSU should be building blocks to 10-2 or 11-1 seasons. OSU's big problem next year is that while it returns two of the four pieces (Sanders and a young defense) it needs to go 10-2 and 11-1, it might not return the other two (Chuba and Tylan).
If you would have told me on August 1 that OSU would go 8-4, I would have believed you and maybe winced a bit. Then if you would have told me on November 1 that OSU would go 8-4, I wouldn't have believed you at all. So they somehow both exceeded and fell short of expectations. Maybe that's on me.
The thing I keep rolling back to though is that it feels a bit like OSU is stuck in no-man's land here. Are they building toward championships? Or are they building toward 9-4 seasons with a nice bowl win against a good team that provides a little misguided hope into the future?
OU is a problem. They're about to win their fifth conference title in a row, and Lincoln is winning even bigger on signing day. OSU is hung up in that wake and seems as if it will be for the foreseeable future.
I don't know what can be done about it. Neither does Gundy. The sun will rise in the east tomorrow. And then it will set in the west.