A Look Back at the Time Oklahoma State Took Down Tiger and Stanford in a Dramatic 1995 NCAA Championship
If you have time, The Last Putt about the 1995 NCAA Golf Championship is worth a read. It's on Tiger Woods, Mike Holder and a host of other things, including Oklahoma State's insane playoff victory over the Cardinal and Eldrick who was playing his freshman year in Palo Alto. I haven't finished it yet, but the parts I've read are phenomenal.
Anyway, if you don't have time I stumbled across this article about the festivities from Sports Illustrated. With the NCAAs coming up in Stillwater this weekend, I thought it would be fun to revisit it.
Things I forgot or did not know:
The 1995 NCAAs were at the Scarlet Course in Columbus, where Oklahoma State just took regionals.
OSU played the playoff a man down (!)
Alan Bratton, as in OSU's current golf coach, made a 35-foot birdie to seal the deal.
There was nothing surprising about the fact that Oklahoma State and Stanford ended up in the playoff. They were well stocked with All-Americas returning from last year's formidable squads, and they had proved their mettle in the regular season by winning eight and five tournaments, respectively, and by flip-flopping between No. 1 and No. 2 in the polls. Except for the Cowboys, though, everybody figured that Stanford would end up on top because it had Woods in its lineup. [SI]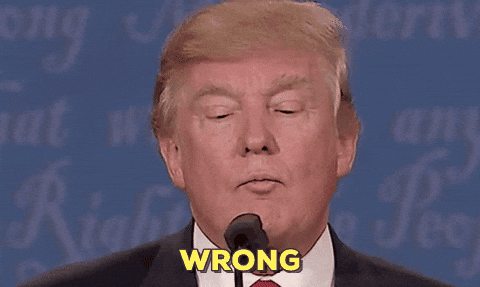 Woods came close to a fairy-tale ending himself. Seniors Begay and Martin had just missed putts of three and five feet that would have clinched the championship when Woods arrived at the18th green one under for the day and two under for the tournament. He had a 25-foot putt for a birdie that would have given Stanford the title. The few hundred spectators around the green fell silent. Woods lined up the putt, stood over the ball for about a minute and then hit what seemed another clutch winning putt, like the one he nailed against Trip Kuehne at the35th hole in the U.S. Amateur final last summer. But the ball skimmed the cup's right edge and stayed out. Par. Tie for fifth for Woods. Playoff for the Cardinal. [SI]
The teams went to a playoff tied at 1,156. It's always insane to me when PGA Tour players can end a four-round even tied at 280 or whatever. How much crazier when two teams do it at four times that number?
The playoff format called for each team to send its five players out for one hole — it would be the 18th — of sudden death, with the best four scores counting. Here, the Cowboys were at a disadvantage because they had only four men who could play.Sophomore Leif Westerberg had hurriedly left after finishing the fourth round to fly to England for the British Amateur, which was scheduled to begin on Monday in Hoylake. "We had made the travel plans in early April," said Mike Holder, the OklahomaState coach, "so I had no regrets about being in that position." [SI]
That is completely bonkers and, I suspect, would never happen in 2018.
In the playoff Stanford made four pars and a bogey, which wasn't counted, while Oklahoma State had two pars and two birdies. Kris Cox, a junior, nailed a 10-footer for the first birdie, and then Bratton canned a 35-footer for the second. "This is all a tribute to the way Coach handles us," said Kuehne. "Lots of people say he runs a boot camp. But we love it, and we're great friends. What he makes us do allowed us to conquer all the odds." [SI]
That's Kuehne as in Trip Kuehne as in the dude Tiger roasted at the 1994 U.S. Am over the final 12 holes. He's the only All-American in the last two and a half decades who never pursued a professional golf career. That in and of itself led me down a rabbit hole.
It also kept a few streaks alive. Holder-coached Cowboy teams had won six previous NCAA championships, including the last two, in 1980 and '87, held at the Scarlet Course. And more important to the players, every golfer who has played four years under Holder since he started coaching at Oklahoma State in '73 has left Stillwater with at least one NCAA crown. "We desperately wanted to get Alan Bratton and Chris Tidland their titles,"said Cox. [SI]
So yeah, Holder is a legend, and that 1995 matchup with Stanford was legendary. You can read the entire article here or go deep on it in The Last Putt. I recommend both ahead of this upcoming weekend.