About That Once-Rumored Oklahoma State Move to the Pac-12 …
It might not have been the greatest idea ever.
Remember when Oklahoma State and OU were headed to the Pac-12 to link up with USC, Oregon and Arizona to form the first true superconference. Yeah … might not have been the greatest thing to ever happen.
Dennis Dodd of CBS Sports wrote this week about the state of the Pac-12 and why things in SoCal (and other parts of the pacific northwest) might not be as sunny as they first appear.
I wrote about this last year, but the Big 12 recently surged ahead of the Pac-12 in terms of TV revenue, and that's not even including third-tier rights, which Big 12 teams keep and Pac-12 teams do not. Here's a look at the numbers I've cobbled together over the years.
Conference
FY 2015
FY 2016
FY 2017
FY 2018
SEC
$32.7M
$40.4M
$41M
$43.7M
Big 10
$32.4M
$34.8M
$38.5M (reported)
$50M
ACC
$26.2M
$23.8M
$26.6M
Big 12
$23.4M
$28.5M
$34.3M
 $36.5M
Pac 12
$25.1M
$28.7M
$30.9M
SEC, Big Ten, Big 12, Pac-12 numbers for 2015, 2016 — Here
SEC, Big Ten, Big 12 numbers for 2017 — Here
SEC, Big Ten numbers for 2018 — Here
Pac-12 number for 2017 — Here
Big 12 number for 2018 — Here
ACC numbers for 2015, 2016 — Here
ACC numbers for 2017 — Here
Anyway, Dodd wrote this week about how the Pac-12 is … get this … selling 10 percent of its conference for $500 million. That's a … yep … that's a $5 billion valuation. For a college sports conference! Amateur athletics, people!
The league has doubled down on what it calls a long-term play. A private equity offering — first reported by the Oregonian — would get some lucky investor 10 percent of the Pac-12 for $500 million. If that sounds like a bit of "Shark Tank," you're right. Some person, firm or corporate entity would own one-tenth of a Power Five conference. [CBS Sports]
So not only is this crazy, but it seems, uh, not great for business for a conference that often distributes about 20 percent less revenue than any other conference. The short hand of all of this when you start digging at all is that the Pac-12 is an absolute mess, and the Pac-12 Network is, against all odds, an even bigger mess.
With just 17.9 million subscribers (per Kagan), the Pac-12 Networks will have fewer subscribers in 2019 than The Pursuit Channel, The Sportsman Channel, Fox Deportes and Z Living, according to Nielsen cable coverage estimates from the fall. [Mercury News]
This is part of the reason I'm glad the Big 12 didn't create its own network, even if it was probably unintentional that everything fell through. It gave OU and Texas an opportunity to make hay with third-tier rights, and a happy OU-Texas combo provides, at the very least, stability for your future. But at least Pac-12 executives are totally rational about the entire thing.
"The beautiful part about all that is the conference has some of the most brilliant minds in the history of the world," Oregon athletic director Pat Kilkenny told CBS Sports. "[Commissioner] Larry [Scott] isn't going to do anything without the buy-in from the leadership."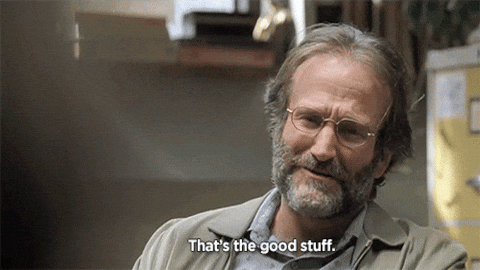 Who knows what's going to happen over the next 10 years as we enter the next round of big contracts from the big boy networks, but I genuinely like where the Big 12 is positioned, especially when you juxtapose it with the Pac-12.
Sure, you might not get the fancy San Francisco offices or your own Official Television Network, but you're also not trying to sell a tenth of your business for a preposterous price. The Big 12 has many, many issues, but money and flexibility are not among them. With the future of both amateur and professional football up in the air, you want to have money, and you definitely want to have flexibility. The Big 12 has enough of the former and maybe the most of any Power 5 conference of the latter.
So yeah … I think it's probably a good thing that that superconference thing fell through, and OSU and friends got to stay right where they were before.