As OSU Preps for KU, A Brief Recap of the History of the Series
OSU can extend its winning streak in the series to 11 on Saturday.
Oklahoma State has owned Kansas for the entire decade. Like most who face the Jayhawks, the Pokes have won at an exceptionally high rate.
Surprisingly, it hasn't always been that way.
Here's a brief recap of the series between the two programs as they prepare for war this weekend.
2010s dominance
I guess I shouldn't be terribly surprised by this — (spoiler alert: Kansas is really bad!) — but OSU carries a 10-game winning streak over KU into Saturday's game since 2010. The closest game of the last 10 was a 2012 showdown in Lawrence, Kansas, when Charlie Weis and his squad fell 20-14. (The next closest was in 2014, when OSU pulled away late to win 27-20. Thanks, Tyreek.)
There's been some pretty lopsided affairs in favor of the orange and black during that span. OSU crushed KU in 2015, 58-10, in Stillwater. It also won handily, 58-17, in 2017. Things tend to be a bit tighter in Lawrence, but Gundy and Co. have faced four different coaches in five trips there. It's hard to tell how much stock to put into that.
Streaking
The all-time series favors Oklahoma State, 39-29, meaning if not for a wild 10-game winning streak in favor of OSU, the all-time series between KU and OSU would be tied. I'm too young to truly let that sink in.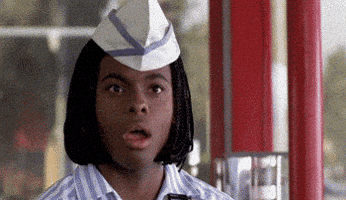 KU led in the series for a substantial amount of time in the 1900s. It won the first game of the series, in 1923, then won 16 of 19 contests between 1947 and 1965 to distance itself in the series.
OSU, however, put together a streak of its own. Starting in 1969, OSU won 17 of the next 22 games in the series. That span included two ties (1982 and 1973) and a Kansas forfeit in 1980. (The 1980 game was actually a 14-14 tie, but KU was forced to forfeit the win after a running back who played was deemed ineligible.)
More odds and ends
Saturday's game marks the 71st meeting between OSU and Kansas. OSU is 22-15-1 in games played in Lawrence.
OSU not only carries a 10-game winning streak in the series into Saturday, but it has also won 15 of the last 16 in the series.
A win for OSU on Saturday would extend OSU's winning streak in the KU series to 11 games, which would extend the longest win streak for either team in the series. The current longest streak is OSU's current 10-game streak; for KU, its longest winning streak is seven games spanning from 1946 to 1952.
Chuba Hubbard has rushed for at least 100 yards in 16 of his last 19 games, and scored a rushing TD in 16 of those games.
OSU has won its last three road-openers and is 5-2 in its last seven road games.