Daily Bullets (February 2)
Happy day after National Signing Day, also known as …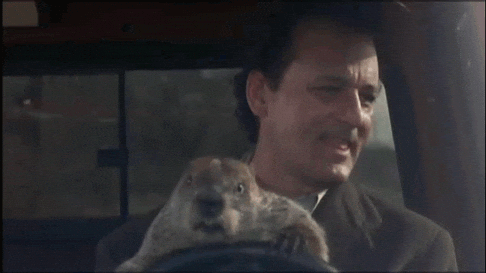 Malcolm Rodriguez and Kevin Peterson
Here's Rodriguez's coach at Wagoner.
"He's the most versatile player I've coached. If I were drafting a team from all of the players I've coached, he'd be my No. 1 pick. Kevin Peterson (another Wagoner star who became an All-Big 12 cornerback at OSU) would probably argue with me, but Malcolm is a rare player."

The most fascinating aspect of Rodriguez' game is his defensive skill set — his pursuit ability, his knack for finding the football and his tackling. He is expected to play a safety position at OSU, as he did for Wagoner, and Cowboys coach Mike Gundy is getting a defender who seems to savor contact and tackling. [NewsOK]
/fans self
Justice Out This Spring
This is interesting (and got buried in NSD stuff).
Oklahoma State running back Justice Hill will miss spring practice, after undergoing offseason shoulder surgery. Hill, the Cowboys' leading rusher and a Freshman All-American in 2016, had a procedure performed to address an issue he'd been dealing with since his high school days at Tulsa's Booker T. Washington.

OSU will hold Hill out of spring work, but expect him to be at 100 percent this summer. "He had it fixed and now he'll feel like new," OSU coach Mike Gundy said Wednesday. [NewsOK]
Gundy also noted that Mason Rudolph would barely play at all this spring (if at all). I'm fine with both of these guys not getting hit until Game 1.
Brock Martin's Bright Future
The chance for early playing time was significant in Martin's decision to play at OSU, but it was hardly the driving force behind his signature. In essence, the Cowboys have become an extension of the 11 people who joined Martin on stage Wednesday.

"That's kind of the main reason I committed," Martin said. "It made me feel at home and welcome. Like I was kind of like a son to them. They really wanted me there and they actually care about me as a person, not like a piece of property as a football player." [NewsOK]
I like this dude already. And Gundy loves him (because he's a wrestler).
WATCH: Gundy on a group of players that were also wrestlers, that includes Oologah's Brock Martin (@btmartin09). pic.twitter.com/4qAQCx1KNS

— Jonathan Huskey (@jonathanhuskey) February 1, 2017
OSU and NCAA Notes
Cowgirls lost to Texas and fell to 3-7 in the B12 … This sounds like something Mike Gundy would do … Kaylee Jensen became the 23rd Cowgirl to score 1,000 points … Notre Dame trying to swipe OSU recruits late! … Five-star recruits are worth nearly $500,000 … My company (CBS Sports) bought Scout this week, and it already owns 247. Pretty interesting move …
We're excited to have @ScoutMedia join the family! https://t.co/LMFKN8p5G3

— 247Sports (@247Sports) February 1, 2017
Lol, yes he most certainly is.
This man is the second highest paid state employee in Oklahoma. https://t.co/LWsReG0FfA

— Kieran Steckley (@Kieran_Steckley) February 1, 2017
What You Missed On PFB
Proud to announce I have signed a contract with @pistolsguy as a beat writer covering #OKState athletics. Stay tuned for what's to come. pic.twitter.com/fEJmbPuhX1

— Hayden Kyle Barber (@HK_Barber) January 31, 2017
More Stuff I'm Reading
The misunderstood genius of Russ …