Gundy Expects a Bigger Job for Yurcich, Says OSU Won't be able to Afford Him
Did Mike Gundy sent Mike Yurcich off with a public salute on Sunday?
I never know what to believe when it comes to head coaching rumors, much less coordinators and assistants, but it sure sounds like there's enough smoke around Mike Yurcich that we're nearing the end of an era many of you think should have ended a long time ago.
A series of events: Yurcich rumored as next Tennessee OC ➡️ Yurcich rumored as next Ohio State OC ➡️ Tennessee offer on the table ➡️ Gundy gives a nice salute (and possible send off?) to Yurcich in his Liberty Bowl presser on Sunday.
First, the Tennessee offer.
But Go Pokes can now officially report that Mike Yurcich has been offered the Offensive Coordinator position at Tennessee and at a substantial bump in pay than what he's currently making at Oklahoma State. [Go Pokes]
Last year Tennessee's OC — Tyson Helton — made $1.2 million. Same as Ryan Day, Ohio State's 2018 offensive coordinator. That would be a big bump for Yurcich, who made $600,000 in 2017 and $800,000 in 2018. Mike Y., by the way, made $52,500 as recently as 2012. Yolo.
Gundy explained why Yurcich has stayed for so long but also why he might move on.
"I'm the easiest guy in the country to work for," said Gundy. "That's why coaches stay. They're very well paid. We work normal hours. We don't overwork. It's a family organization. Guys take care of their business, I don't micromanage them so they stay. We will always have coaches leave to move up … Yurcich is a guy whose name has been out there the last three years. Interesting how the fans, people abuse (?) on him, but everyone else in the country wants him. Pretty interesting concept."
Anyway, as for why this could be his 78th and final game in orange and black on Monday.
"He's had interest from the NFL," noted Gundy. "At some point he's going to move on. He's at a point in his career that that could happen. We would love to keep him here. We're not going to be able to pay what other schools will potentially offer him. So if he ever gets a run to be a coordinator at all the schools that are interested in him or maybe move on to the NFL, that's probably going to be his next move versus … some of the other head coaching jobs you get at levels that are lower pay about a third or a fourth of what these guys are making as coordinators.
"We hope to keep him as long as we can, but at some point he'll move on, and if he does we wish him the best. He's been very loyal and been great for the program."
This is what that felt like. ⤵️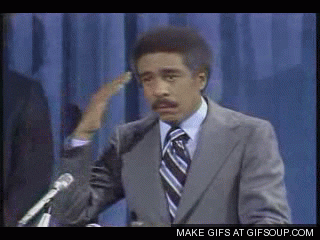 Gundy went on to say that he only tells coaches to tell him when a job is on the able. Doesn't need to know when every little thing is going on. Just be a pro. So it sounds, from an outsider looking in with no inside knowledge of the situation, like Tennessee made a big offer and Gundy probably thinks (or knows?) that Yurcich is leaning in that direction.
Maybe not, though. Maybe this is just another offseason of #fakenews when it comes to Yurcich. Or maybe he finally makes the leap from a Tier 2 school (financially-speaking) like this OSU to a Tier 1 school like the other OSU (or Tennessee). Regardless, we'll probably find out pretty soon.
The biggest shift for me here is something Gundy mentioned about where Yurcich will go next and not necessarily when. Up until today the drumbeat had always been "small head job at FBS school," but today it was "big OC job at FBS school or in the NFL." That makes me think Yurcich is going to take Tennessee (or something else) shortly after OSU's season ends.
Gundy added that part of the reason he hired somebody from an obscure school like Shippensburg is because he was tired of other schools poaching all of his top assistants. And whether you believe it's worked out in OSU's favor, Gundy clearly thinks it has. So get the Googling ready if Yurcich trades #FF6600 for #FF9D00 on New Year's Day and OSU opens 2019 without its QB1, RB1 and one of the better coordinators (and recruiters!) it has had.