Gundy Says Chuba Hubbard Has 'Most Upside' of Any Player Who's Returned
Is Chuba a three-down back?
Mike Gundy, not one for hyperbole when the outcome of an event is already in the fold (as is the case with Chuba Hubbard returning to Oklahoma State for another season), said two things that intrigued me recently.
Here they are, from the Oklahoman.
1. Gundy on Chuba's present: "The thing I shared with him, I don't want to be the one to tell him he should have gone. He has the most upside with any player we've had, to come back."
2. Gundy on Chuba's future: "Chuba has a chance to be a three-down back (in the NFL). That's my opinion."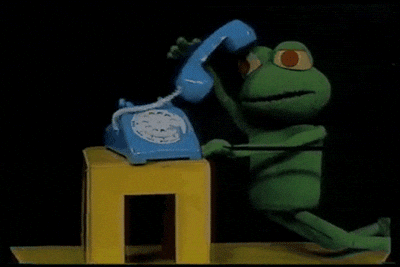 He's not wrong about the second one of course. Hubbard ranks somewhere between Travis Etienne (Clemson) and Najee Harris (Alabama) in terms of national RB rankings for 2020 (depending on your publication of choice). That doesn't necessarily mean he's going to be a good NFL back, but his stock for the 2021 NFL Draft is seemingly a lot higher than it would be for 2020.
As for the first statement, gonna be a no from me, dawg. Justin Blackmon, who also returned for a bonus lap around BPS, was the No. 5 overall pick in an NFL Draft. I don't think Chuba's upside is quite that high.
Regardless, it's clear that Gundy knows Chuba is special. His race for the record books this upcoming season is going to be a fascinating follow. He needs to average 167 yards a game (in a 13-game season) or 154 yards a game (in a 14-game season) to become the all-time leading rusher in Oklahoma State history (it's currently Thurman Thomas at 5,001 yards).
Last year, Chuba averaged 161 a game so all of this is definitely in play.
I don't know why he came back to OSU. Probably for myriad reasons. But I do think there's a world that exists in which Chuba backs up his All-American season with a second one and bumps his draft status in the process — moving himself out of the fourth and into the third round or maybe even the second.
Maybe that doesn't happen of course. Maybe all of this goes badly. But I do think Gundy is right that he has a lot of room to grow, that he's not yet at the ceiling (which is equal parts terrifying and incredible).
It will also be interesting to see how OSU uses him. Not just from a workload perspective but also if they try and play toward what he needs to show NFL teams (especially early in the season). More pass-catching routes (can I please get one wheel route?) or more pass-blocking or more inside runs. I don't know how it will look, but I'm glad I get to watch it. So many angles. So much Chuba. September can't get here soon enough.