Mike Boynton Turning the Roster Over Makes OSU a Big Player in Transfer Market
One week ago, I wrote about Oklahoma State's scholarship situation, how 2018's roster projects, and where Mike Boynton may look to plug holes as summer rolls around.
Then I went to San Antonio for a few days and came back to find that OSU now has as many holes to plug as starting spots up for grabs for next season, after both Tavarius Shine (not surprising) and Yankuba Sima (very surprising) decided they would pursue professional careers.
That means that out of OSU's roster from last season, these players will no longer be on the team either due to pursuing professional careers or expiring eligibility or transfer: Brandon Averette (transfer), Jeff Carroll (eligibility), Kendall Smith (eligibility), Tavarius Shine (pro), Mitch Solomon (eligibility), and Yankuba Sima (pro).
Talk about a mass exodus! That's OSU's top three scorers — and four of its top five — just poof. Gone!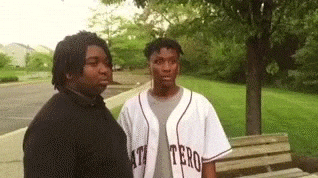 The natural reaction is to hit the panic button, given the sudden uncertainty of OSU's roster moving forward. But here's the upshot and reality: Boynton now has ample opportunity to pitch recruits who may have thought twice about a crowded roster. Which means Courtney Ramey and any of the number of grad transfers OSU has been in contact with could now see OSU in a very different light.
Oklahoma State will now be seen by many as a potential destination spot, which could lure top-flight transfers looking to make their mark. With Shine and Sima leaving, there are two bonafide starters out of the picture. And with Averette gone and Smith gone, there's immediate playing time to be had at point guard.
Let's look at who's staying (so far), who's coming, and who is on the radar.
Who's staying
With the obvious caveat that this can literally change at any time, here is who is currently slated to return, who is leaving, and who is (currently) coming.
| OUTGOING | Seniors | Juniors | Sophomores | Freshmen |
| --- | --- | --- | --- | --- |
| Mitchell Solomon | — | Thomas Dziagwa | Michael Weathers | Yor Anei |
| Kendall Smith | | Lindy Waters | | Duncan Demuth |
| Tavarius Shine | | Cam McGriff | | |
| Jeff Carroll | | Lucas N'Guessan | | |
| Yankuba Sima | | Curtis Jones | | |
| Brandon Everette | | Trey Reeves | | |
Who's on the radar
This list gets longer by the day, but for the sake of simplicity, I'm going to name a transfers-only list — only because right now it appears the only high school target currently in the mix is Courtney Ramey.
Mike Cunningham — USC Upstate
Cunningham is a 6-foot guard from South Carolina Upstate who is coming off his most productive college season. He averaged 13.7 points and 3 assists per game for the Spartans and will be eligible immediately at his next destination by way of grad transfer.
Parker Stewart — Pitt
Parker Stewart is a transfer from Pitt who was among the mass exodus after the Panthers fired Kevin Stallings. He averaged 9.1 points and 3.3 rebounds last season as a shooting guard. The 6-foot-5 sharpshooter will sit out the upcoming season and have three seasons of eligibility remaining.
Ehab Amin — Texas A&M Corpus Christi
Amin is another graduate transfer to watch that OSU has become involved with. He sat last season due to injury, but averaged 16.9 points and was a star two seasons ago. He's eligible immediately and has one season of eligibility left. He led the nation in steals in 2016-17. At 6 foot 4, he's a candidate who could help replace the production of Jeff Carroll on the wing.
Trey Porter — Old Dominion
Porter is a graduate transfer who could be an instant starter in Oklahoma State's depleted frontcourt. The 6-foot-10 Old Dominion transfer averaged 13.2 points and 6.2 rebounds last season.
With five scholarships open for Oklahoma State, I fully expect Boynton to be heavily involved in the market for immediate-impact grad transfers, as well as undergraduate transfers, as he looks to fill out what the 2018 roster will look like.
I expect multiple spots may be filled over the next month.