Mike Gundy Believes OSU Defense in 2020 Can be Best He's Ever Had
The hype surrounding the OSU defense continues.
The hype surrounding Oklahoma State's defense — with 10 returning starters and several All-Big 12 caliber difference-makers — isn't being quelled by Mike Gundy.
In an appearance this week for the league's Media Days event, he instead leaned in to the buildup of the defense, saying this unit has a chance to be the best he's ever fielded in his 16 years as OSU's head coach.
"They will have a chance, with the depth and the maturity they have, to be the best team that we've had on that side of the ball since I've been here for 16 years, in my opinion," he said.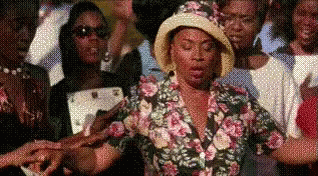 "We all know this: it's going to be based on our senior leadership," he continued. "As the season progresses, you're going to have a guy or two that turns an ankle, gets a bum shoulder, maybe a guy gets dinged in the head and they're out. The next guy is going to have to step up. But this season will be a tough guy season. They have an opportunity with the maturity and the depth they have to be special on defense, and I'm really excited about watching them play this season."
If you're trying to temper your expectations about this defense like me… good luck! This is just the latest hype-up of the unit from the coaching staff this offseason.
"We are poised to take the next step," defensive coordinator Jim Knowles said recently. "The leadership is great. Everybody knows what they're doing. Playing fast. We're multiple. Our packages are developing. It's been full speed ahead. I think we have a chance to be really good."
OSU returns every starter but cornerback AJ Green from last year's defense and is counting on Trace Ford, Kolby Harvell-Peel and Tre Sterling to make offseason leaps from good to great. It also gets back Calvin Bundage from injury and, to quote Knowles, has "multiple" looks it can throw out on the defensive line, with a blend of pass-rushers and run-stuffers who can thrive in different situations.
"I feel we can be the best it has ever been up here because we have some really good potential," cornerback Jarrick Bernard-Converse, who is replacing AJ Green at corner, said this week. "We just have to go out there, focus and lock in."