Is Mike Gundy Wrong to Ask for More Money?
Mike Gundy spoke with Berry Tramel recently about his salary and the salaries of his assistant coaches. He put a benchmark on the table and challenged his administration to meet it. That benchmark was Gary Patterson and TCU.
"I understand resources, I understand budgets," Gundy told The Oklahoman. "I understand we have an $84 million annual budget, right around there, and I know there's other schools that have $110 (million), $150 (million), whatever. I'm not making comparisons to them. I'm making comparisons to the middle of the group. TCU."
So that's really interesting given that Gundy's contract goes unsigned and only lasts through 2019. TCU might not be the best comparison because when you're speaking at a 30,000-foot level like this, you have to discuss the overall revenue of a university. Because TCU is private and has an absurd endowment ($600 million bigger than OSU's), it has resources (that could serve as subsidies) that Oklahoma State does not (and will never) have.
But does Gundy have a point here? I think he does. First, let's take a look at the Oklahoma State football revenue and expenses. This is public information you can view for yourself here and is for the fiscal year ending June 30, 2016 (so the 2015 football season).
Football Revenue
Oklahoma State football makes a lot of money. It brought in nearly $48 million in fall 2015 and that number will only go up when the numbers are posted for fall 2016 later on this summer or fall. The entire athletic department brought in just $93.7 million so football accounted for more than half of overall revenue.
Football Expenses
So OSU football was profitable to the tune of $28.3 million in fall 2015. That's a good business. The problem is that the other departments of this business are not as successful. Men's basketball made $3.5 million. Every other sport lost money. The athletic department as a whole made just $746,000 for the school year 2015-16.
This is how I presume it goes with most athletic departments which brings us back to Gundy's point. What did he say? Here is Tramel again.
Gundy's concerns: salaries for coaches and support personnel, plus recruiting budgets and resources.

"In comparison to the league, I need them to be in the middle of the pack," Gundy said. "I think they've earned that with what we've accomplished in football. We need recruiting budgets to be in the top three or four in the league. Otherwise, it becomes difficult for me, to convince myself, to convince young people, that we can continue to do this or take the next step." [NewsOK]
This is where it gets a little tricky. We can (sort of) compare budgets across Big 12 schools. I searched for similar financial reports for Iowa State, Kansas State, TCU and Texas Tech but was not able to find the detail OSU provides in its statements (thanks, OSU!)
But we can still look at a comparison because the U.S. Department of Education has posted what it calls Equity in Athletics Data Analysis here for your viewing pleasure (thanks, Obama). So I inputted TCU, Kansas State and Texas Tech.
Let's look at recruiting budgets first.
The recruiting numbers for Oklahoma State match up with what is filed in their own financial report so I have to presume that the other three are accurate as well. This is not broken out by sport, but Oklahoma State's $549,366 worth of expenses in recruiting for men's teams is about half football ($255,059 in 2015) so you can probably imagine that the other three schools have a much higher ceiling when it comes to football.
This struck me as fairly disconcerting. Kansas State's men's recruiting budget is twice that of Oklahoma State? Kansas State?! Now, I don't know what all goes into a recruiting budget (how much Jersey Mike's can one football staff eat?), but I have to presume here based on Gundy's insinuation and basic economics that more money equals better recruiting (which, as we've seen, is paramount).
Next let's look at football revenue and expenses for these four schools.
From left to right it goes Oklahoma State, TCU, Texas Tech and Kansas State.
It was smart of Gundy to mention TCU. The Frogs spend a lot of money on football because they have a lot of money. But again, it's a different type of institution than an Oklahoma State or a Kansas State. This has become the rub for me. People nationally look at OSU and think it is a university that is flush with money because Boone Pickens made a couple of oversized donations. The annual reality for a school like OSU is much different than an OU, Texas or even TCU.
So the expectation is this: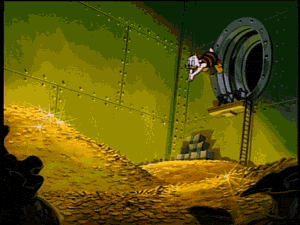 But the reality is this: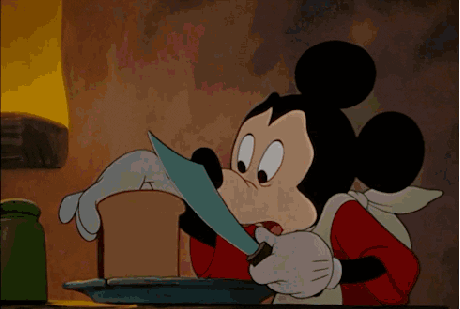 Gundy is looking at this from a football-only perspective, and because of that he has a solid point. OSU makes money like a TCU ($48M to $52M) but spends like a KSU or TTU ($19M to $18M to $18M). OSU's football team made over (!) $28 million in 2015 — why would Gundy not think he could get a chunk of that thrown at him, his assistants and his recruiting coffers?
He doesn't necessarily care — nor should he — that women's tennis is not profitable and that Mike Holder has to rob from Peter to pay Paul. This is the cold reality of an athletic director's world.
But Gundy knows his cards are strong because he knows that his program generates over half of the athletic department's revenue. The other elephant in the room is that it has been reported that OSU's assistants are actually paid quite well. Look at this report from last year in the Des Moines Register.
I'm sure Texas has bumped up, but that's a long way from "middle of the pack" when it comes specifically to assistant pay. That doesn't mean other areas of the football program shouldn't be beefed up, but it's worth noting.
The bottom line for me is this: $28 million in profit is an outrageous amount for an athletic department to not be able to figure out how to pay the video guys and the medical guys and double the recruiting budget. Outrageous. I understand that these budgets are complex and OSU the university is not flooded with more money than it knows what to do with, but Gundy's requests are not unreasonable.
"Coach wants to stay here for a long time, and the only thing that has transpired is that I have to feel that there is 100 percent backing for Oklahoma State in football and that I think that the people involved, our staff not counting our nine of 10 coaches," Gundy told Robert Allen last week.
"I'm talking about the staff, our video staff, our strength staff, our recruiting staff, our equipment staff, our medical staff, I want them to be taken care of and paid appropriately based on the success that we've had and where we are in the league," Gundy said. "I feel like we have to increase our recruiting budget and increase the maintenance in our facilities. I just want to know that there is a 100 percent backing."
Is the rest of the athletic department a puzzle that needs work? Yes. Is it hard to figure out how to make money for women's golf and men's cross country? Absolutely. But cash cows don't live forever, and OSU has one right now with a mane flowing down its back. If they think balancing a budget with Gundy making money hand over fist is difficult, I'm fearful of what that will look like when he's not the coach anymore.