Notes from Memphis: Pokes Ring in 2019 With One Final Wooly Performance
What I saw and thought on Monday in Memphis.
MEMPHIS, Tenn. — I posted my 10 Thoughts on one final 2018 Oklahoma State football game here, but it's time to unload the notebook.
• All the hoopla before a bowl is nuts. There are somewhere between 1,300 and 2,300 people on the field leading up to kickoff, which is maybe why ESPN couldn't locate OSU's offensive coordinator.
Someone send ESPN a pic of Mike Yurcich. They've now thought it was @danhammer11, then thought it was John Wozniak. Horrendous broadcast.

— Kyle Boone (@PFBoone) January 1, 2019
• C.J. Moore is on the field! Dru Brown and LD Brown are on the field! (Although sadly no sign of the third Brown — Encyclopedia — in this game).
• I wrote: It's weird that Dillon Stoner only has 2 TDs this year.
• Two minutes later Carson pops into Slack: Dillon Stoner only has 2 TD this year?!
• One awesome screen from a Pac-12 referee tho.
• There is nothing people like complaining about more than what the targeting rule is or isn't. (Except for maybe complaining about what a catch is or isn't).
• It kind of stinks that Rodarius spent a week in Memphis for 7 minutes of football. That hit was bonkers, though. Gundy said after the game he thought it was the right call to toss him.
• This killed me for some reason.
Five flags on the field after that punt. Five!

— Mark Cooper (@mark_cooperjr) December 31, 2018
• My biggest question when Dru Brown went in was not, What are we going to see from Dru Brown? but rather, How has Corn's helmet not come off all year?
• At no point this year did I think, "I bet we see Dru and LD Brown, Britton Abbott and Sione Finefeuiaki in the backfield at the same time against a top 25 team in a bowl game."
• Kemah Siverand caught a punt on the Mizzou 3 and it didn't bounce. Amazing.
• Proof that humans will stand up and scream for literally anything that's free: Mizzou fans going bonkers for AutoZone wiper blades.
• In the middle of the game there were two kids who were entering the military doing pull ups against each other on the field. One represented OSU, and one represented Missouri. They tied (Gundy full-hand air grab) allegedly, but the one doing pull ups for Mizzou was fake news! His arms weren't even close to extended while the O-State guy was going all the way down every time. I don't know why I was so fired up about this!
• I don't think Lock put himself in a great position to showcase his skills. He's fine. Nothing to lose your mind about. I thought one Mizzou reporter said it well before the game that he'll make some throws that will leave your mouth hanging open, but he'll also do some dumb stuff, too. I should note that it's always dangerous to drop in randomly on another team for one game in a given year.
• Gundy's mullet looks hilarious from the press box. He honestly looked like the CFB version of Sonic the Hedgehog. It also looked hilarious on the field.
Victory mullet. pic.twitter.com/qMf0F1Z36t

— Pistols Firing (@pistolsguys) January 1, 2019
• It's never a good sign for you, the quarterback, when the ref says "there was an eligible receiver in the area"
• I mentioned this at the TCU game, but I love when Gundy goes all the way to the other end of the field to watch the offense come to him. He did it to start the second half against Missouri.
• Bowl game Player of the Game voting is a sham! I had to put down all my DPOG and OPOG for both teams with 7 minutes left before going down to the field. What if Tyron had jumped through the uprights to make a catch?! (I voted for Tyron anyway, for all spots on both teams).
• DeMarkus Acy can hit. Lawdy.
• Enoch!
• There was an uncatchable ball call in the second half, and Gundy absolutely freaked out. Randomly. The best. Also, you don't see that called very often. Of course you also don't see offsides and false starts missed at the rate at which they were missed on Monday so ?‍♂️.
• I'm sure all of you had Matt Hockett with more rush yards in the bowl game than J.D. King and Justice Hill combined.
• Tylan did this approximately 38 times this year.
• I'd like to revisit my Lock take from earlier: He made some truly breathtaking 3rd and 4th down throws. So of course they ran him on the biggest play of the game.
• OSU kept going for the jugular in the second half, which I loved and also led to a Pick-Pick-Fake FG fail sequence that might could have gone better.
• Chuba and Tyron as wideouts on the same side had me weakkkkk.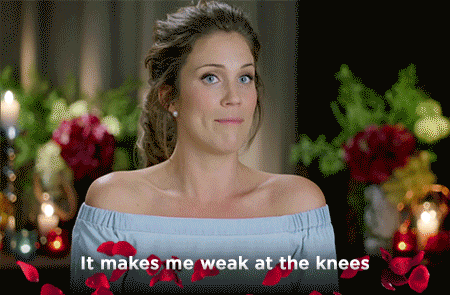 • Poor Tanner McCalister got baptized by Lock to make it 35-26. Baptized.
• I agreed with Mizzou not going for two with 14:41 left. I may have also agreed with OSU's fake punt because it was such an unlikely spot for it. Please do not @ me.
• Someone near me in the press box was narrating every single play out loud. Out loud! Wireless headphones ➡️ Home button ➡️ Spotify ➡️ Deep Focus playlist ➡️ Shuffle play.
• It's hard to explain the distance from the Liberty Bowl Memorial Stadium stands to the field. It makes the distance from BPS stands to the field look like a small step ladder. It's so tall I think Trump could transport it and drop it right on the border.
• I believe Tylan had the quietest 7-catch, 83-yard, 1-TD bowl game for a Biletnikoff finalist in the history of college football.
• Missouri sure played like they could do whatever they wanted whenever they wanted to do it late in the game. Very SEC of them, and it buried them in the end.
• I forgot how thrilling it is for an organization to win a bowl game, too. No matter what your record is, it's the culmination of 11 or so months of hard work. There were more OSU people on the field after the game than there were total people on the field before the game, and I could not stop getting in the way.
• It's hard to convey how anti-refs fans of both teams were inside the stadium. Vile, unprintable things. So much outrage.
• Things I saw Gundy do on the field: Sing the alma mater with the pom squad, lift Corn onto the podium to get the Player of the Game trophy, take a selfie with some random OSU fan, lay on his side with one hand propping his head up and his entire organization behind him taking their annual bowl winning photo. It was quite a night in Memphis.