Ranking the football uniforms: No. 13
A great uniform, an even better night.
The greatest night in the history of Boone Pickens Stadium and really one of the best uniform combos as well. It's probably criminal that I have these so low but it's only because of the 1-2-1 look and really nothing else.
A closer look at this combo:
Uniform No. 13: Black-Orange-Black
Worn: at home in 2011 (OU), 2012 (Texas), and 2013 (OU)
Result(s): 1-2 (beat OU 44-10, lost to Texas 41-36, lost to OU 33-24)
This has become the sort of go-to combo for big games at home, it seems. As such it's seen the highs (2011) and the lows (2013) but it's a really, really great combo.
This is one of the few ways I like the orange tops (with the black pants) but I can't help but think about these with a carbon fiber helmet or even the alternate white helmet. I don't know, maybe not.
I could easily be talked into sliding these into the top 10 but you guys know I'm a sucker for the all whites and there are plenty of those on deck. By the way, we're in "these are elite" territory now.
I asked Carson Cunningham — a uniform connoisseur himself — to start weighing in on these rankings so you would get a different side of the coin. Here's his take:
Carson: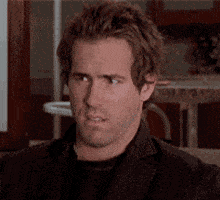 Um, what? No. 13???
This combo easily top five, maybe top three. Other than the branded All Blacks, it's the best home combo in the arsenal.
I've seen a lot of backlash to the orange socks worn in Bedlam, but I loved the look. They really added to the ensemble.
You're going to be torched for this ranking.
Totally Tickets is your source for Oklahoma State football tickets.
Photo Attribution: USATSI