Ranking the football uniforms: No. 2
Let it rain, folks. Let it rain.
We'll chat about these in a second.
A closer look at this combo:
Uniform No. 2: Black-White-Orange
Worn: at Iowa State in 2011
Result(s): …
Bring me all of your vitriol, let it rain down like I'm Andy Dufresne at the end of Shawshank Redemption. Bring it all to me.
I'm in love with this uniform combination.
And, even though it'll never even be thought about being worn again, what's not to like about it? It's the perfect Oklahoma State combo — orange, black, and white — with the best of each piece (black lid, white top, orange pants) being shown off.
It's as close to perfect as the new OSU uniform combinations get.
I asked Carson Cunningham — a uniform connoisseur himself — to start weighing in on these rankings so you would get a different side of the coin. Here's his take:
Carson: All the vitriol! Let it rain!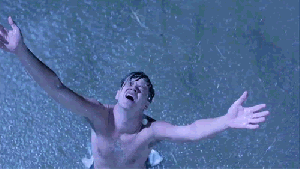 This is my number one.
Pull up a chair, take a seat. Let's talk about this.
2011 Iowa State happened. Nothing is going to change that. Don't levy your sadness on this terrific uniform. The matte black helmet and orange pants are prominent in the best combos OSU has. They are like peanut butter and jelly.
This is as "OSU" a uniform can possibly be.
I'm not a huge fan of tri-colored combos but it really, really works here. Everything pops. If OSU had worn these at, say, Texas Tech (66-6 W) how differently would they be viewed?
I understand it's the most traumatic nights in OSU's history but this is the best road combo the Pokes have. Wear these at Kansas this year and exorcise the demons.
Totally Tickets is your source for Oklahoma State football tickets.