Recruiting Mailbag: Dax Hill Timeline, Marcus Hicks Update and More
A reader question from Shane in the comments section regarding the status of 2019 defensive end prospect Marcus Hicks prompted me to work up a good, old-fashioned crootin' mailbag this week.
So shouts to Shane, and shouts to everyone for all the questions. Had a lot of fun with this and hopefully I got to address most of your questions.
Shane from the comments: Are we still in on Marcus Hicks at all? And, any idea on how many DEs we would take?
Technically, yes. OSU is in the mix with Marcus Hicks. He hasn't nixed them from his list. But all indications are that it's only a matter of time before he commits to Oklahoma, and OSU has wasted no time moving in on other DE prospects in 2019. I'd keep an eye on Z'Core Brooks as the prospect OSU may use to replace his reserved spot in the class.
Royal John OSU: Are we recruiting anyone with the name "Boone" and why aren't we recruiting more of them?
Trevor Boone, Keylan and Kalib Boone, Aaron Boone — let's just say it's been a good year to be a Boone in the sports world. Fantastic question. Need more Boones in the world!
Kar Kar Jordan: Any updates on Jordan Lathon?
Lathon had a bunch of offers out of the gate after Northwestern revoked his admission, but schools have significantly cooled on him of late — including OSU.
I can report independently that after Louisville offered, he tried committing to the Cardinals before a visit was set. But Louisville didn't accept his commitment after doing some background work on him. I imagine he'll land somewhere, but the long list of suitors is dwindling after schools have done their homework on his falling out with Northwestern as a precaution, I'm told.
Seth Hix: Is Mike Gundy coaching for his job this year?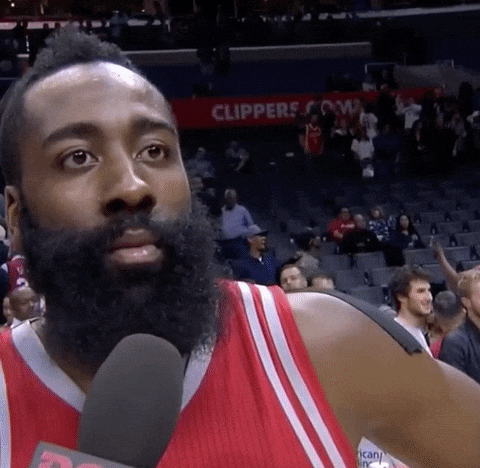 Ben DeWalt: Best prediction of how our QB recruiting pans out the next 2 years? My guess would be 2019 – under the radar guy like maybe Hayden Wolff/local kid/ or a late bloomer they find this fall. 2020 – They take Gunnar along with a bigger name (Seals, Hogan)
I suspect Brendan Costello is a virtual lock to take the 2019 spot at QB after a visit and subsequent offer this past weekend. If that falls through, Owasso QB Will Kuehne seems like a viable developmental option. Will is the son of Trip Kuehne, a former three-time All-American golfer at Oklahoma State, so you know the Kuehne family would probably be #aboutthataction.
As for 2020, your guess is as good as mine. I've watched Gunnar Gundy a few times in person, and he's got a strong arm — I'm just not sure it's Division I scholarship-level. But he's a film junkie who works endlessly to improve his game, and I'd be semi-surprised to see him play anywhere other than OSU. So perhaps OSU takes two QBs in 2020 — a scholarship player and a walk-on in Gundy?
OSU has other offers out in the 2020 class to the likes of Jack Miller, Deuce Hogan, Hudson Card and most recently Jacolby Criswell, but I'm not totally convinced any of them are locks to be OSU-bound. I think Weatherford (Tex.) product Ken Seals is definitely a name to watch. Overall, the talent pool in 2020 is significantly more impressive than 2019, so if OSU doesn't hit a home run in this cycle I don't think it's a huge loss.
Good question.
Seth Dow: Think we can steal Graham Mertz away from Wisc? What are our chances of landing 4* Deondrick Glass?
The word is out on Mertz, the Wisconsin pledge from Kansas who has an arm that has now garnered offers from the likes of Ohio State, Clemson, Oregon and Alabama. I'd say OSU's chances of prying him away not only from his Wisconsin pledge but from the herd of other suitors is probably less than 10 percent.
As for Glass, I'd say those odds are cut in half. He's a blue-blooder through and through, so you'll likely see him roaming the backfield of some SEC team in 2019. My guess is Alabama or LSU.
Gowri Sankar: Why is our recruiting really slow this year ? Update on Daxton ?
I don't think OSU's recruiting is abnormally slow this cycle, per se. I think they're about on par with recent history. But the fact that the staff has yet to add a QB or RB to date gives this class a feeling that the sky is falling. If a QB was among the seven current commits, I don't think people would think it's so slow.
The 2019 class is ranked 36th nationally right now, and I suspect more commitments in June are forthcoming.
As for Daxton Hill … no new updates. There was some (very misguided) chatter recently from an OU board that indicated he may be on commitment watch, but I've been told that's super duper not the case yet.
He'll take several official visits and, as Bill Haisten wrote about recently, could make a commitment before his senior season kicks up in August. So he's using the summer months to visit his finalists, and you can bet OSU is on the short list.