Revisiting 2018 Preseason Storylines: Pt. 2
What we learned about Justice, Jim Knowles' system and special teams.
We've already reviewed half of our 15 preseason [LINK] storylines from this summer, now let's close out the list checking off the final eight questions that were answered during this football season.
Storyline No. 8: Who will be the "guy" on defense?
Jordan Brailford was the guy during Jim Knowles' inaugural campaign in Stillwater. He should finish in the top 2 among Big 12 sack leaders before trying his hand at the NFL. He still leads the league in sacks per game.
At one point, the fifth-year junior was on an historic pace and was on track to break Leslie O'Neal's 1984 sack record, but he hasn't recorded a sack in any of the last four games. He still sits at nine on the year (T-9th for a single season in OSU history).
Against Missouri, Brailford will have a chance to go out on a good note, add a little more film to his pro resume and add to his OSU legacy.
Storyline No. 7: Which WR will emerge as the No. 1 option?
Kyle Porter wrote this original post and posited that Dillon Stoner was a good option or that there may not even be a WR1, but rather a lead option by committee. Elsewhere, he received a premonition that true sophomore Tylan Wallace would be the leading wideout. The latter proved to be true and it wasn't even close.
Tylan was targeted 136 times on an insane 31.6 percent of OSU balls credit toward a receiver, grabbed 79 catches for 1,408 yards and 11 TDs, earning a spot as one of three finalists for the Biletnikoff Award. Unfortunately, Bama, but expect Wallace to be squarely in the hunt in 2019.
?
Entering the postseason, Oklahoma State ranks 74th in special teams efficiency according to ESPN. This metric is based on the unit's effect on scoring margin. That's up from 126th (out of 130) where the 2017 group ended.
So, I guess you could say there was improvement in that regard, but that third phase of the game was far from a strength for OSU and had plenty of ugly moments in 2018.
With both Zac Sinor and Matt Hockett both out of eligibility, the Cowboys will look to reset with incoming Aussie punter Tom Hutton. Matt Ammendola suffered through another two-game skid this year and enters his senior season with the big leg of sophomore Jack McClure also on staff.
OSU still does not have a full-time staffer in charge of special teams.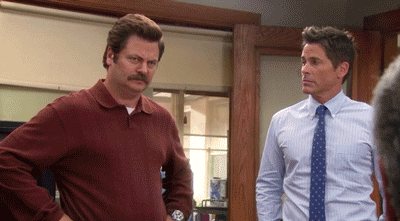 ---
It was this close. OSU had the chance to take a late lead when Taylor Cornelius went for 2 but he missed a throw to his top target. Unfortunately, this is a historically one-sided in-state rivalry, not a game of horseshoes. Close don't count.
Maybe the best offense in America scores with two and half minutes to play with anyway and that missed throw doesn't matter. Regardless, Oklahoma is 4-0 in Bedlam since Lincoln Riley moved to Norman.
It wouldn't.
Yes, technically Keondre Wudtee did play. He went 2-for-5 for 25 yards and a score while mopping up against an FCS team and directional Bama. But after that, no other Oklahoma State quarterback took a snap other than Taylor Cornelius.
We never got a look at Mr. Texas Football Spencer Sanders, the supposed signal-calling savior of Stillwater, or Dru Brown the grad transfer whose commitment then felt like a power move by Gundy and Yurcich, but now spawns befuddlement as to what the intentions were of all parties involved.
Maybe it wouldn't have mattered, but not taking advantage of his new four-game allowance during a 6-6 season, with two viable options for future QB, feels like a waste.
Storyline No. 2: How will Jim Knowles' 4-2-5 defense work?
Let's define "work." If the goal was to create ample pressure on a opposing quarterbacks and see an uptick in sack numbers, then yes. It worked. For a good chunk of the season the Cowboys led the nation in sacks with soon-to-be-former OSU defensive end Jordan Brailford leading the way.
The Pokes still enter bowl season T-5th averaging 3.3 sacks per game, nearly one more than last season's average and this season's 39 QB sacks ranks sixth all time in Stillwater. But the defense regressed statistically from Glenn Spencer's final year.
On a macro level, will this defensive system work at OSU? The jury will be deliberating on that one for the foreseeable future. The Cowboys had to replace a lot on defense, especially at safety (a hugely important chess piece in Knowles' gameplan) and will lose even more from its D-line next year.
The 4-2-5 didn't set the Big 12 on fire in 2018, but we will need to give it some more time before we can call it an all-out failure.
Yes, not only did Justice decide to forego his final season at Oklahoma State, he will sit out of OSU's bowl game with Missouri to focus on his upcoming pro career.
It was an unceremonious ending to a career that, while celebrated, is still probably a bit underrated when you look at what he accomplished and the rare company he found himself among OSU tailbacks.