Roundtable: Cade Cunningham Musings, and How Sanders Can Bounce Back
Gundy's newfound QB loyalty and our thoughts on if Boynton can land one these big fish.
The Cowboys emerge from a bye week looking to get right against the unbeaten Baylor Bears. Will there be a happy ending to Homecoming Weekend? The Kyles convened to chat about that, a much-needed bounceback for Spencer Sanders and the latest in hoops recruiting. Hope you enjoy.
Kyle Cox: As Porter pointed out, not all 6-0s are created equal. What about Baylor makes you nervous and what makes you confident in an OSU win Saturday?
Kyle Porter: I think they're starting to feel themselves a little bit — which is problematic — and I think Brewer is good. When he came in last year at the end of that game it looked like they went from Bom Trady to Tom Brady in a single series. But yeah, I don't think we talk enough about momentum and confidence as it relates to college athletes. They have it. OSU does not.
Cox: For me, while Baylor has eked out a couple of close wins, I think that finding the way to win those games goes a long way toward building momentum. Reminds me of the 2015 Cowboys. I never thought they were ever out of any game. That is until Rudolph got hurt.
Brewer just had his worst game of the year against Texas Tech (sounds familiar) and they still found a way, thanks partially to #Big12Refs, to come out with the W.
Porter: Shout out to Big 12 refs on that 2012 OSU-Texas game. #neverforget
Cox: I know I said this two weeks ago (after K-State), but Spencer Sanders seems due for a bounceback (knocks on wood) and I think the defense has shown that it can keep OSU in the game. That being said, I think I agree with KP that the pressure is on OSU. 5-2 is a lot different than 4-3 when you look ahead into late October/November. Gotta get this win.
Porter: Totally. The only fan base more invested in Spencer Sanders' next six games than OSU is Arizona (or Louisville or Arizona State). Shane Illingworth's future could depend on it.
That's hyperbole — I think — but in the same way Rudolph solidified himself as QB1 for as long as he was in Stillwater with those last few games in 2014, Sanders has a chance to do so over the next six. Otherwise, this maddening merry-go-round of QB chatter will continue into the next few years. 
Kyle Boone: I actually think there's a lot of pressure on Mike Gundy, and I'm not sure that's actually all that dramatic. His teams have played miserably as favorites over the last few seasons and surprisingly bad at home. A loss in homecoming would continue that awkward trend and only further the questioning about whether he's lost his fastball or not.
I don't think he's going to lose his job or anything if OSU doesn't beat an unbeaten Baylor team, but it could get a little uncomfortable for OSU fans expecting more and continuously getting less every year.
Porter: It's tough to have too much pressure when your contract is always guaranteed for five years.
I don't disagree with you @boone — like, I think the concept is correct, but I don't know exactly how that plays out. Everybody just remains mad for the next seven years?
(never do lifetime contracts)
Unfortunately OSU didn't have previous experience in signing a head men's coach to a too-long contract and have to eat a ridiculous amount of money when that contract didn't work out.
Boone: To me, a lifetime contract and a five-year rolling contract are different. The way coaching contracts are drawn up these days, almost every coach — on the hot seat, first year coaches, veterans — has at minimum three years. Five seems like a lot, but if the product is bad it's not gargantuan. And I'd imagine OSU has a clause to get out of it (unless, you know, Travis Ford's agent drew up the deal).
Semantics, though. I mean Gundy has a lifetime deal whether he goes to the Texas Bowl or to the Stillwater Bowling Alley.
Porter: I don't want to get into a "is Gundy toast" vortex. That's what The Chamber is for. But broadly-speaking, I agree with you about Gundy feeling a little heat if all of a sudden they're 4-3 with Ames and Bedlam on deck.
Cox: Yeah, either way things start looking pretty dark in The Chamber and on Twitter if OSU sniffs .500 ball in October.
Porter: The Chamber of Darkness.
Cox: Is it just me or did Gundy completely change the way he handles QBs since before Rudolph was there? He seems as bought-in with Sanders as he was with Cornelius. Which I think is a good thing.
Porter: I agree, too. I do wonder how much that has to do with the guys behind them though. Clearly Sanders wasn't ready last year, and I don't think Brown is as good as Brown thinks (and others think) he is.
Boone: I don't know if we can draw any grand conclusion from the way he's handled the QBs this season. Corn was a vet who gave OSU the best shot to win right away. Sanders is the most talented on campus who gives OSU its best shot to win big down the road. This is like an investment period for Gundy to have Sanders take his lumps now for payoff later.
Cox: I'm all in for Sanders' first 300-yard passing game. Didn't think that would be this elusive this far into the season.
Porter: Seriously, that's crazy. Chuba almost had a 300-yard rushing game before Sanders had a 300-yard passing game. Still might, I guess.
Boone: That is wild. I think the trade off to that is that Sanders is a WAY better runner than I expected but also maybe a slightly less accurate thrower than I expected.
Porter: Yeah, I agree.
Boone: (Sanders is completing 63.3% of his passes this season; Cornelius completed 59.4% last season.)
Porter: Don't trigger me @boone
Corn wouldn't have thrown those picks against Tech!
Boone: And air yards/target are pretty much identical!
Cox: I believe. (There's our next t-shirt)
Porter: I B3LI3V3
Cox: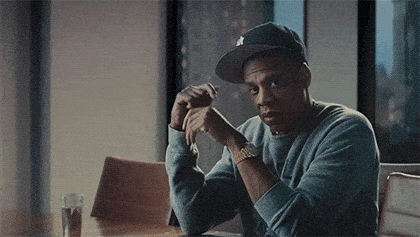 Cox: Okay, the important question — Is Cade headed to Lexington, @boone?
Boone: I don't think so.
Porter: Cade going to Kentucky would be such a dagger. As has been pointed out, it would be the first time at this level that a family hiring didn't work. Add it to the list of systems OSU has ended.
Boone: Actually, there is exactly one time a family member has been hired to a coaching staff and the prospect tied to the family member went elsewhere.
Cox: Gunnar hasn't committed yet.
Porter:
Boone: That instance was when SMU hired Tyrese Maxey's dad. And months later, Maxey committed to Kentucky.
Porter: Gary Parrish lied!
Boone: It definitely happened. I think it's the only other time. But of course it was Kentucky that was involved.
Porter: Of course. I'm just ready for something to happen. Anything. Rondel. Bryce. Thor. Cade. All of them within 30 minutes. Whatever. Not too much to ask, IMO.
Cox: You might have to start a second website if that happens.
Boone: We're officially less than a month until the early signing period starts, so I'd imagine shoes will start dropping soon.
Gun to my head, the order of those commitments I'm guessing will be: 1. Rondel Walker 2. JT Thor 3. Bryce 4. Cade.
Cox: How many to OSU?
Porter: I want them all.
Boone: I think three. Dunno which three.
Porter:
Cade
Bryce
Thor
Rondel
Boone
Boone
Watson
Likekele
Yor
Anderson
Hidde
That's a legit Elite 8 team.
Boone: Hidde should've been listed first.
Porter: True.
Cade is Cade, but if OSU gets three of those four — any three — I will be beside myself with delight. Might give Boynton equity in the company.
PFB+ membership for life.
Cox: Basketball school
Boone: They could take all four of those blue-chippers, but IDK if they can land them all. The Bryce-Cade dynamic is a fascinating one that no one seems to know about. Do they even want to play together? Have they been scheming to go to the same school together? They seem really connected to how successful (or how big a failure, relatively speaking) this class could be.
Porter: You have me all worked up again. You know this is what happens.
Boone: Boynton would deserve it all if he gets one of the big two between Cade and Bryce. And he'd deserve HOF enshrinement if he gets both.
Porter: Boynton > Boeheim don't at me
Boone: Not even close.
Zone defense > man to man