Sanders' Legs Make Him Dynamic, but Sliding Should Be Added to His Arsenal
On Sanders, sliding and the risk/reward of his athletic gifts.
Preternaturally gifted athletes have just one huge problem: They know they are better than everyone else. So when push comes to shove, beating a defender on the edge by diving to the pylon, leaping past a would-be tackler to reach a first-down, or over-extending plays because, well, you can? That's a risky proposition. In most cases, the superior athlete wins. In almost all cases, it opens up the athlete to unnecessary risks.
And thus lies the risk and reward of OSU quarterback Spencer Sanders. Sanders is a great athlete — perhaps one of the best to every play the position at Oklahoma State. And y'know what? He knows that. So when he's got someone standing between him and a first down marker, guess what he's going to do? (Spoiler: whatever the heck it takes.)
That hurdle was amazing. My mouth was agape as I watched him plant with his left leg and lift with his right, straight over a would-be Oregon State tackler last Friday night.
It's also terrifying. For as good as it was — and my gosh, I've replayed this play no fewer than 801,839 times — it's also probably not that smart. This is the franchise we're talking about. Can you imagine what Bill Belichick would say to Tom Brady if he pulled this stunt? Or what Bill O'Brien would tell Deshaun Watson if he did this in-game? Even for Watson, whose game is athletically-centric and relies on him using his wheels as an edge, hurdling defenders playing the most important position on the field is pretty ill-advised.
"I should slide more," said Sanders this week reflecting upon that play. "I'm definitely not like Chuba or the receivers, I know they can take a lot more hits than me. I've gotta get down sometimes."
Me reading that: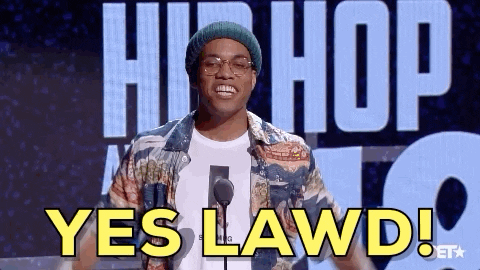 Of course he should slide more. He's probably more important to OSU's success as a program this year and for the next two than any other individual not sporting a mullet. OSU very well could go only as far as Sanders can, which is limitless with him healthy and, well, pretty limited if he ends up getting hurt trying to play a real-life Superman.
Part of Sanders' game is with his legs, though, and part of the flash comes with some risk. He's going to gash teams with his running ability. Take this pull-and-go below, for instance. Sanders just read the defense, pulled the ball out of Chuba's gut, and nearly found paydirt — all without getting hit. This is probably the type of running that Gundy and Co. love to see:
And then, like the hurdle, there's the bad running — the run where he lowers the pads like Peyton Hillis and doesn't realize he's as valuable as Peyton Manning. Any play that ends with the commentator saying that, "he took a big hit!" is not a play you want Sanders involved with.
Fortunately, this isn't a take the good with the bad scenario. Sanders is actually at his best — even dating back to his high school days — when he's making plays with his legs and with his arm. It's the dynamic dueling abilities that makes him so dangerous.
"He's got to play," said Gundy this week. "There were three occasions where he initiated contact he didn't need to, in my opinion. But he's played that way throughout his career. To a certain extent, we just gotta let him play."