These Five Guys Could See an Increased Workload for OSU in 2019
A few offensive and defensive guys who need to step up in 2019.
As Oklahoma State moves closer to wrapping up the 2018 season, it's time to start thinking about what things will look like next year and which current Cowboys could step into larger roles.
Now, there are guys who didn't play a single minute this year and might need to step into huge roles for the Pokes next season. For instance, quarterbacks Dru Brown and Spencer Sanders. Additionally, there are players like Kanion Williams, who primarily played on special teams this year. However, for this post, I wanted to focus on current Cowboys who saw playing time this season on either offense or defense and have the potential to be impact players for OSU in 2019.
So, let's get to the five players I think could, and should, make a bigger impact for Oklahoma State in 2019 than they did during the 2018 season.
1. Tanner McCalister
I'll begin my list on the defensive side of the ball with cornerback Tanner McCalister. The Rockwall, Texas native has played in eight games this season, mostly in relief for cornerbacks A.J. Green and Rodarius Williams. In addition, he's also seen some time at safety in Jim Knowles' defense this year.
Green and Williams are most likely returning next season, so the two starting positions are filled, but as we saw from the 2017 season these guys need capable backups. Additionally, McCalister's versatility to play pretty much anywhere in the defensive backfield makes him even more likely to see an increased role in 2019.
We watched the young defensive back give up some big plays on occasion this season, specifically one long touchdown to Hollywood Brown in Bedlam, but I thought overall he showed a lot of potential and I'm really excited his future. The former three-star recruit displayed his ability to make plays for OSU's defense this year, as shown below.
---
2. Brendon Evers
With the Cowboys losing Trey Carter, and possibly Darrion Daniels, they will have some big holes to fill at defensive tackle in 2019. Guys like Brendon Evers and Cameron Murray will need to step up in 2019. Evers showed flashes this season, including the sack in the Baylor game highlighted in the following clip, and I think he will continue to improve next year.
---
Evers has apparently been a beast in the weight room and the coaches appreciate the maximum effort he gives in practice. Hopefully these tendencies continue throughout the offseason and into next year, because if Daniels leaves, the defensive line could be a real question mark for the Pokes next season.
3. Mike Scott
Scott saw action in 10 games this season, so he saw a fair amount of playing time. However, I included him on this list because the Pokes will be losing defensive ends Cole Walterscheid and Jarrell Owens, and possibly defensive end Jordan Brailford if he decides to enter the NFL draft. These three have combined for 18 total sacks this year.
This is a lot of lost production, but I believe the junior college transfer has the talent to make up for a good deal of it. He already showed this year he's very capable of getting to the quarterback, as he tallied 3 sacks, including this one against Texas Tech.
---
During 2018, Scott has been able to take advantage of opposing offenses having to pay extra attention to guys like Brailford, Owens and Walterscheid. Next season, this won't be the case, even if Brailford returns, defenses now have film on Scott, so he will have his work cut out for him on his path to the quarterback.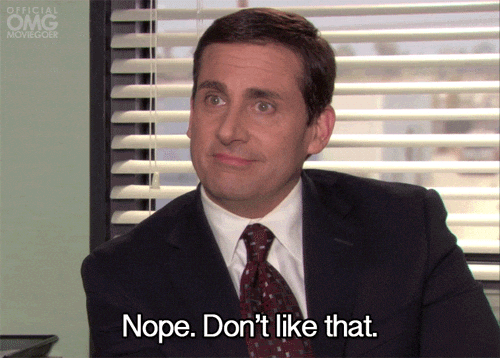 4. Braydon Johnson
Now, let's move to the offensive side of the ball with wide receiver Braydon Johnson. Johnson started off the season listed as an outside receiver behind Tylan Wallace.
However, after Tracin Wallace went down with injury, Jalen McCleskey announced he was going to transfer and Dillon Stoner missed a short period of time with injuries of his own, the redshirt freshman was asked to step into the inside receiver role. Here you see him make a catch from the inside spot against Texas.
---
With Tracin Wallace recovering from his third knee injury in the last four years, and McCleskey no longer on the team, Johnson will most likely see more playing time alongside Tyron Johnson, Tylan Wallace, Stoner and Landon Wolf.
Other young receivers like C.J. Moore, Jonathan Shepherd, Patrick McKaufman and L.C. Greenwood will most likely get their shots to shine as well, but Braydon has a leg up due to the experience he gained in 2018.
In addition, with his blazing speed, versatility playing both inside and outside, and ability to make catches … it's going to be hard to keep Johnson off the field in 2019.
5. LD Brown
The redshirt sophomore running back had a tough season after going down with an ankle injury during the South Alabama game. With Chuba Hubbard having a solid showing in his first year on the field for the Cowboys and Justice Hill manning the number one spot, any leftover carries were given to JD King in Brown's absence.
However, heading into next season, with King transferring and Hill possibly leaving early for the NFL, the carries will likely be split between Hubbard, Brown and freshman Jahmyl Jeter (he will be a redshirt freshman in 2019). In addition, even though they will almost certainly sign one, the Pokes don't currently have a running back commit in the 2019 class.
Outside of the three guys I just mentioned, OSU doesn't have any other scholarship running backs on their current roster, so Brown's workload will most likely take a huge leap next year.
Brown has shown glimpses of talent, rushing 34 times for 223 yards and 3 touchdowns in his first season, as well as accumulating 115 yards against Missouri State this season, including the touchdown run in the following video.
---
Brown did look hesitant at times in the Cowboys most recent outing against TCU, but I think he has shown he is capable of competing at the running back spot in the Big 12, and I'm glad he'll still be in the backfield heading into next year.