Three Things to Watch this Week: Crack the Ceiling
The Pokes are hot. In mid-January, the 249th-most experienced team in the country seemed hopelessly destined for the basement of America's second toughest collegiate league. And it wasn't a shameful place.
New systems were being learned, a new culture was being established and it seemed like it may take new players to fit both would be required.
But a few weeks later, timelines have exponentially quickened and pundits would say with their weekly rankings the Pokes are deserving of a six or seven seed.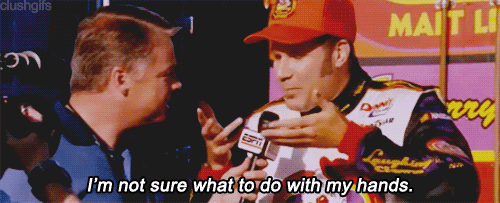 Here are three things to watch as we enter the final week of the regular season.
1. Crack the Glass Ceiling
This ninth and final week of conference play brings all the goodies with a couple of top-tier programs in a Tuesday trip to Iowa State and Phil Forte's GIA swan song (we think) on Saturday against Kansas.
Conference officials, television networks and spectators alike will delight in these pairings as the leagues three hottest teams (a combined 16-game win streak between them) tip off. Heck, OSU will have an outside shot to climb as high as the third in the league standings (beat Iowa State and KU, ISU and Baylor lose to West Virginia) while a four or five finish seems likely.
The Pokes have locked up their ticket to the Big Dance, secured their spot atop the league's middle-tier and the question is now this: how high can we go?  I agree with Sam that a six seed is pretty rational at this point given the context and how the Pokes are playing, but I wait with bated breath to see how this week goes.
Orange ties and polos will be worn at work on Tuesday and Friday, reminders of the eager anticipation this week holds.
This says it all. #okstate pic.twitter.com/WmxuKg9n6O

— Cowboy Basketball (@OSUMBB) February 26, 2017
You and me both Jeff.
2. Going Ham(monds)
Put best by our Sam A. last week, the trend of a non-core player going off has become a solid trend over this hot streak.
As Chris Beard pointed out, the Pokes have three all-conference level talents on the perimeter in Evans, Forte and Carroll. But what teams can't gameplan for is Lindy Water's bedlam bombs, Hammond's double-doubles and now the Steph Curry-efficiency of Brandon Averette.
Brandon Averette driving scoring and drawing the foul pic.twitter.com/pXF6snUGUZ

— mark (@cowboyceltic58) February 23, 2017
I completely agree with our Kyle Cox (here) on many aspects of what Underwood has done, none less important than a defense improving to what would be second in the league over the past eleven games (71.5 points per game). But what makes you one of the best offenses in the country? Putting opponents in bad positions. Like not having enough fingers to plug all the holes in the dam. And OSU has plenty of dudes that can make any defense look leaky.
3. Send Phil Out on Top
Phil Forte III will go down as one of the top offensive threats in school history, rubbing shoulders with long-ballers like Randy Rutherford, John Lucas and Keiton Page. His shooting and steady hand have influenced loads of big games with daggers in Norman, Lawrence and Lubbock to name a few. He's been the focus of the offense.
But there's a couple of to-dos left on this all-timer's list:
Beat Iowa State in the Hilton Coliseum and beat Kansas every year he's been at OSU.
Winning at Iowa State is the only Big 12 venue Forte hasn't won in (after winning at OU and Kansas State this year). The Pokes came close in 2015 losing by two and 2014 saw an overtime loss.
The diminutive shooting guard had an offer that few turn down: playing scholarship ball at the University of Kansas. He was a part of the 2013 team that won in Lawrence, legendary. Playing ball at his dad's alma mater (Phil II played football at KU in the 80s) would have been a dream fulfilled for most, but Forte III chose to play in Stillwater with high school teammate Marcus Smart.
This could be the last time Forte gets to play his dad's old school and it'd be a shame to break his streak of four annual victories over the Jayhawks.