Tylan Wallace and Dez Bryant Have Had Eerily Similar Careers at OSU
No. 1 and No. 2
Tylan Wallace is … Dez Bryant? That's the comp Mike Gundy made on Monday at his weekly press conference.
It makes sense, too. In a vacuum, I'm always taking Dez because he's bigger and more athletic, but I think Gundy's right about Tylan, especially when it comes to this season. I've said this all year, but Tylan looks bigger, faster and better than he ever has before.
In other words, he looks kind of like Dez.
"First thing is that he's not scared," said Gundy. "You don't see that a lot in today's game. Considerably fewer players now are willing to throw their body at somebody else. It's just a different generation when it comes to that."
Gundy congratulating himself internally for the subtle dig at #footballguys in 2019 vs. #footballguys back in his day when they ate raw meat before the games and played with cotton balls for shoulder pads.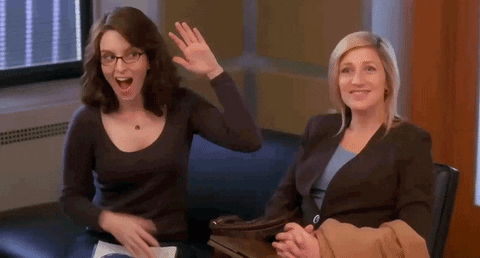 "He's extremely physical, he's not scared and he's explosive. He's going to have a really good vertical jump, and he's an explosive type of athlete. Those guys come up on him and he can stiff-arm them, and he's got great balance."
Yes … yes, I think this is true.
"The play that he made Saturday was like Dez Bryant. It looked like something Dez would do back in the day. It's about as good of a play as I've seen in a long time."
Here's how one of our readers put it.
If Jerry Jeudy for Alabama had that one highlight and nothing else, they would give him the Biletnikoff after the game. Wallace is far and away the best WR in the college game. He trucked one of the best LBers in the conference so hard he didn't reenter the game.

And the kid he stiff-armed is seeing a counselor twice a week to address the PTSD caused by said stiff arm. The last defender who whiffed did so on purpose after seeing his teammate get thrown to the ground like rag doll. That play was poetry in motion, and the poem was about a monster truck running over everything in its path. [PFB]
That'll sum it up.
Every time Dez is brought up I am contractually obligated to post this video to remind you that he was the original Superman, even if Tylan wears the shirt.
But yeah, it looks a lot like … this.
Their pedigrees are eerily similar, too. Wallace was the 20th-ranked player in Texas coming out of high school. Dez was seventh. They were both four-star guys coming to Stillwater — Dez is the fourth-highest ranked recruit in OSU history, Wallace is 10th. Very different than the two-star studs in No. 28 and No. 81.
The timelines are a little different here because Tylan played only a handful of games his freshman year while Dez played them all, but you can overlay their career stats and not tell much difference.
Dez (27 games): 147 catches | 2425 yards | 29 TD
Tylan (26 games): 146 catches | 2512 yards | 20 TD
So yeah, maybe Tylan really is the Dez of this era. Their skills are probably more similar than if you tossed James Washington into the equation. It was a good Gundy reminder on Monday that we should both appreciate what Wallace is doing on this team and remember just how good the original Superman was back in his day. No. 2 and No. 1. No. 1 and No. 2. Whatever order you put them isn't wrong, and both slot nicely in OSU's lengthy lineage of elite college wideouts.