Uni Roundtable: Black-Orange-Black was a surprise for UTSA
Navy, Texas Tech, Willie Lyles, and is Mike Gundy jealous of Daxx Garman?
Carson Cunningham, Justin Southwell, and I are going to do a weekly roundtable this year breaking down OSU's uniforms from the week before. A quick refresher on our extensive backgrounds as uniform critics.

Kyle Porter (editor) – I love jump balls, Markel Brown breakways, and Kevin Durant 30-footers. Thank you for reading Pistols Firing.
---

Carson Cunningham (KOCO 5 Sportscaster) – Carson does uniform drive-bys and actually has a real job covering sports for a real news station in OKC.
---

Justin Southwell (Former WR) – Justin played at OSU as a wide receiver for a few years and is a pretty big uniform critic himself. You can (and should) follow him on twitter here.
---
Before we get to the festivities someone on Saturday dropped this in the comments section post-UTSA win:
Is it just me or does all the "uni" talk denote gay tendencies. It seems the only other person I see writing about them is Jenni Carlson…a woman!
Cool story, bro. Cool story.
Porter: Whoa, B-O-B for UTSA in September? Nike better have been at the drawing table for about 18 months if that's one of the "worst" combos we're going to see all season.
How surprised were you guys to see the combo that's only been worn for OU/Texas games on Saturday night?
Carson: My initial reaction…
With all-black and B-O-B out of the way, their two strongest home looks are out of the way. This will be very interesting moving forward.
Perhaps this is a sign new unis are in store? Certainly new combos. Why else would you burn those two combos this early? Especially vs. UTSA.
It was a stunning decision. That said, B-O-B may be their best home uniforms in the arsenal. They looked fantastic.
Southwell: "What should we wear this week?" "Hmmm… What about B-O-B?"
Good.
We can bring that combo's record to .500 after a win vs. UTSA.
I'm surprised by this because of the fact we've only worn B-O-B against OU and Texas.
These uni choices are starting to resemble that of 2012. Let's see something new.
Porter: I mean it sort of has to happen against Tech on Thursday night, right? If you designate a moniker like "Throwback Thursday" to that game and then rollout in your White-Orange-White combo……
It has to happen, doesn't it?
Carson: Has to.
However, didn't Oklahoma State have a "Throwback" game last year that got us all excited? And they didn't do it? This has the same feel.
Throwback Thursday shouldn't stop with just the uniforms. Bring the old brand back on the flags, bullet, et al. Even Mike Gundy can wear his old jersey!
By the way, is this why Mike won't give Daxx Garman any credit? Is he jealous Daxx is wearing his old number? Either way, Gundy can wear this (tucked-in) at the very least.
Southwell: I doubt we have new uniforms. Throwback Thursday could just mean we might see Barry Sanders on the sideline.
If we don't have throwback uniforms, I think we should wear W-B-B like we have in our last three Thursday night games; this time with the black brand logo or even the white-stripe helmet. It could be considered a 1993-94 throwback combo if nothing else.
Carson:
That's what I was afraid of and half-expecting. But I like your idea of W-B-B and that's probably what we'll see. It has become a Thursday tradition.
I just wish we would see it in throwback form:
Alas, I don't throwbacks are happening either the more I think about it.
Southwell:
Porter: I'll stick with a prediction that OSU will wear something we've never seen against Tech. Speaking of Tech, those throwbacks Under Armour gave them might be, Jordan Spieth aside, the tightest thing Under Armour has ever done.
Did they hire somebody away from Nike just to work on that project?
Southwell: Under Armour is making moves! Of course anything UA comes out with will look much better than this style of pants (Lamar):
They've got my attention with the impressive throwbacks for Texas Tech and their huge new deal with Notre Dame. This could be the start of something big for Under Armour in college football.
I'm still not on board with the crazy Maryland uniforms though.
Carson: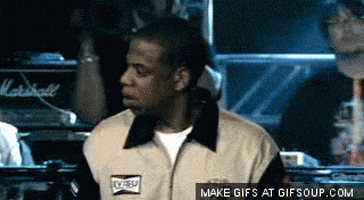 The Tech throwbacks were so money. A great idea executed perfectly. But saying that's the best thing Under Armour has done isn't saying much. (Maryland!) But they are getting better. I must admit, I loved the Navy helmet:
It does seem like Nike has: A) Neglected OSU or B) OSU has rested on its uni laurels. Think about it, OSU hasn't introduced a new uniform (jersey, pant) since 2011. While every other team in the country is debuting stuff left and right.
It's hard for OSU fans to swallow but Baylor has really taken what OSU started and ran with it. OSU set out to be "Oregon East" but you've got to protect the throne (or House, as Under Armour schools would say). They won this vote over OSU (which really shows OSU nailed the unis way back in 2011).
But I think Kyle's right, we should see something new soon. Gundy hinted it. It's time. Heavy lies the uni crown.
Porter: Heavy lies the uni crown!
You know I'm loathe to say it but Baylor does the uniform thing right. They tweet the photos, control the information, and flash the goods in big games. They don't go overboard (looking at you Maryland, Tennessee, and Nebraska) but they keep people guessing.
It's great.
They're like Oregon is Oregon realized they filled out their taxes incorrectly, owed the government a ton of money, and had to move into the middle class portion of the suburbs.
Zero percent chance, by the way, there's not a Willie Lyles joke in there somewhere. Zero.
This seems like a good spot to end.
Totally Tickets is your source for Oklahoma State football tickets.