Uni roundtable: White-Orange-White is boring but also out of the way now
LaMichael James, Reggie Bush, the Jacksonville Jaguars, and Jesse Pinkman. This post has it all.
Carson Cunningham, Justin Southwell, and I are going to do a weekly roundtable this year breaking down OSU's uniforms from the week before. Here's a look at Week 2.

Kyle Porter (editor) – I love jump balls, Markel Brown breakways, and Kevin Durant 30-footers. Thank you for reading Pistols Firing.
---

Carson Cunningham (KOCO 5 Sportscaster) – Carson does uniform drive-bys and actually has a real job covering sports for a real news station in OKC.
---

Justin Southwell (Former WR) – Justin played at OSU as a wide receiver for a few years and is a pretty big uniform critic himself. You can (and should) follow him on twitter here.
---
Porter: How bummed were you guys to see OSU trot out in the traditional W-O-W look for Saturday's game against Missouri State?
Carson: Bummed isn't strong enough. Flabbergasted? Wistful? Definitely wistful.
Even more sadly — I half expected it. They seem insistent on wearing the traditional W-O-W against the biggest cream puff on the schedule (See: Lamar, Savannah State).
I understand saving your best combos for the best games, but W-O-W shouldn't be worn until OSU tries the other 3,000 (estimated) possible combinations.
I was hoping to see this:
Or anything, really, besides W-O-W.
Southwell: Look good, play good. Look meh, play meh.
Let's be honest, though. We have to wear this classic combo at least once a year. Even Oregon wears the plain stuff every once in awhile.
It's clean, it's classic, and the majority of fans love it. I guess this has become a go-to combo for one non-conference game a year. We've seen it, now we can look forward to mixing it up for the rest of the season.
Carson: Oregon doesn't wear the same combo they've worn the previous two decades once a year. If at all, they go throwback.
If you're going to wear W-O-W, go full-1988 throwback:
Kyle and I even discussed wearing a throwback with a different shade of orange:
Live a little before going back to W-O-W. Empty the equipment trunk or at least wear W-O-W in throwback form. The old brand alone would make the old timers swoon.
Southwell: Everyone wants to see the throwbacks! Hook us up, Nike!
Porter: Yeah I was annoyed, too. Why have nice things if you aren't going to wear them?
That's like buying my son a jersey of every NBA all-star and then putting him in a white onesie every day. Why have the jerseys?
On the bright side OSU is 2-0 in uni matchups this year because Missouri State combined all the awful things you can possibly combine into one hideous uniform — maroon, Adidas, and a bad logo. Other than that, they were great!
Can we talk about OSU's shoe situation? I had two thoughts on it:
1. The new Nike cleats are great but OSU needs something to make them pop.
I've always been in love with the USC black cleats/white laces combo but maybe OSU could get Nike to change the neon yellow on these to neon orange or something?
2. I noticed JW was wearing low tops. Is that normal for a QB? I remember hearing a story about how Weeden had Nike find a couple of pairs of the old Nike Huarache high tops which were just incredible) so he'd always be stocked up.
Who's the last OSU QB to go low tops?
Carson: I loved when Oregon did this with their shoes/socks:
Perhaps a neon sock/shoe combo once a year? Not every game, mind you. It does seem like other Nike schools get more school colors in their shoes. Like OU, look at the difference:
As for low tops, I think the last one to rock them was Alex Cate. He wore the rare low top/ankle brace combo. No wonder Weeden was so disheartened at practice watching Cate get second-team reps.
Southwell: OSU is very basic with cleats, they're all black and white. I was a little surprised to see the orange socks for Bedlam. I can't see us going full Oregon with the highlighter orange socks.
The Ducks can pull it off, but the Cowboys would look funny with everyone running around in Dan Bailey cleats.
Carson: Tech gets it:
Texas Tech's throwback uniform's for Saturday's BLACKOUT of Arkansas. http://t.co/SyDCxek6wN pic.twitter.com/apzHrvkR8k

— Texas Tech Red Raiders (@TechAthletics) September 8, 2014
Wearing throwbacks would be one more tradition they can claim OSU stole.
Southwell: By the way, I keep seeing OSU fans hate on the grays from week to week.
It's random, too, because Oklahoma State Athletics will post a pic of the uniforms that we're wearing and fans bash the grays regardless of the uniform combo – what provokes them to comment about the grays?
I'm wondering if this includes the pants and carbon fiber helmets or if they just don't like the jerseys…time for a poll?
This week wasn't that bad, but some were even speaking out against the black uniforms. Some of the comments (!!!) One fan even considers W-O-W to be a "throwback."
There are actually two posts to read interesting comments from this week. Here's one of them:
"Ban the black one"?!?!
Carson: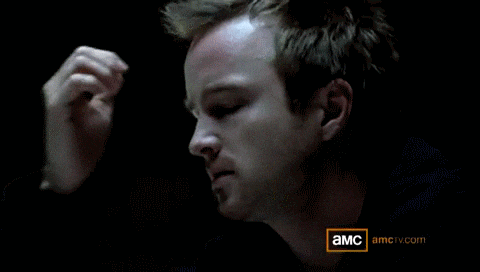 Porter: Seems like a good place to end.