Watch: Lindy Waters, Cam McGriff Assign The Office Characters to OSU's Roster
OSU will have a theme night Monday based off the hit series.
Which character from The Office are you? We'd all probably like to think we are Jims and Pams — even if we may be more like Ryans or Kellys.
Ahead of an announced The Office Theme Night in Gallagher-Iba Arena on Monday night, Lindy Waters and Cam McGriff assigned characters from everyone's favorite show to members of Oklahoma State's basketball team. Hilarity ensued.
Every office has a Michael Scott, a Dwight Schrute and an Andy Bernard. Our locker room is no different.

Let's turn GIA in the The Office on Monday night. #c2e #okstate pic.twitter.com/AecTRXQGjP

— Cowboy Basketball (@OSUMBB) January 13, 2019
Trey Reeves is definitely Toby, and Dizzy as Andy?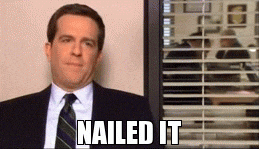 Details are a bit murky, with several tweets forecasting what should be a fun night. I guess you'll have to make it to GIA on Monday night to find out. The 88 Cowboys, now 2-2 in Big 12 play and looking for their third-straight win, welcome the 9-6 (1-2) Baylor Bears at 8 p.m.
Do we have any fans of The Office? Perfect, you're going to love Monday night. #c2e #okstate pic.twitter.com/oHe707lgyb

— Cowboy Basketball (@OSUMBB) January 13, 2019
Nothing to see here. Also, @glang1 I'm going to need a new stapler. pic.twitter.com/wOB708oBuU

— Stephen Howard (@ShowardSID) January 13, 2019