10 Thoughts on an Electric Homecoming Weekend in Stillwater
All football weekends in Stillwater are a thrill, but last weekend's Homecoming seemed especially so. I wasn't physically there like I was last year for West Virginia, but the vibe from afar was buzzy and exciting. Mike Gundy did Mike Gundy things all weekend while Mason Rudolph and James Washington did Mason Rudolph and James Washington things, and Rickie Fowler presided over it all. Here are 10 thoughts on a fun launching pad into the second half of the football season.
1. Gundy, the right kind of crazy
Real quote from Mrs. Pistols this weekend: "I've grown to really like Gundy. He seems like the right kind of crazy." I couldn't agree more. I think to build a career around what teenagers do or don't do, you have to let go of some social norms, and Gundy has found the balance of Serious CEO and Fun-Loving Dad over a decade into his time in Stillwater.
I saw some people coming at his Friday night Homecoming and Hoops performance with stuff like, yeah, can't wait to see Urban and Saban do that. Get out of here with that. College football, and college in general, is a collection of experiences, and Gundy has delivered so many of those over the years.
Plus, I think college football is a little different in Stillwater. It's more East or West Dillon than it is South Bend. It's a big time program that somehow maintains a small town identity. A lot of this has to do with the types of players Gundy and Co. recruit, which is definitely a different post for a different time. But I like that it's like this. Maybe other don't, and maybe other places are more like this than I'd care to admit, but it makes Stillwater and OSU football feel special. Fowler inadvertently summed this up well.
"I think homecoming weekend, when people see it, they understand a little bit more about what Oklahoma State is, what it stands for, the family, the amount of people that come back and turn out for the Walkaround to the parade this morning," said Fowler. "You always feel like you know people in the crowd, and if you don't, you don't feel like you're very far removed from them."
Like Gundy said earlier in the year, if you're not winning, the mullet and the antics don't work, but when you are, it makes for a hell of a time.
2. Fowler is revered
It's really incredible to me how beloved Fowler is, not only in Stillwater but nationally and beyond. He's accomplished, certainly, but the adoration-to-achievement ratio is higher for him than maybe any other athlete in the world.
Fowler handles it all very well, too. It's clear he appreciated Stillwater and his time in college, and he has, to his own credit, in ways other than golf transcended the sport on a global level so it was cool to see him come back and be the grand marshal for a weekend.
Being Rickie Fowler is not the easiest job — Jordan Spieth recently called him "one of the nicest human beings in the world" — and Fowler handles it with a lot of graciousness and thoughtfulness. Good on him for that.
"It's cool to be in a position to have a chance to be a role model," said Fowler. "To follow in the footsteps of guys I looked up to and try to be someone that's a good role model and that kids' parents want their kids to look up to."
3. Perfect Homecoming Scheduling
An 0-5 Baylor team that has in recent history thwarted OSU and infuriated its fans in all sorts of ways as the sacrificial lamb for an offense looking to find its conference groove before the heart of the season. Yes.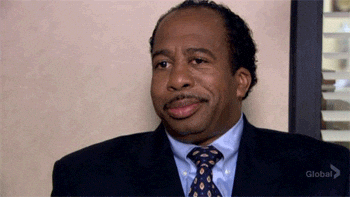 4. We need to talk about Friday night
I'm not sure how to address this while maintaining a modicum of my manhood, but 50-year-old Mike Gundy is kind of jacked and more fit than I am at 32.
The entire series of events leading up to the removal of shirt (which resulted in the greatest and most meme-able photo in Oklahoma State history) was amazing. Props to our photographer Jackson Lavarnway, by the way, for keeping his composure long enough to take this shot.
Good morning. Here is the greatest photo of all time. Happy Homecoming #okstate. pic.twitter.com/LNWfdG67BW

— Pistols Firing (@pistolsguys) October 14, 2017
5. Rudolph definitely didn't know
Rudolph had no idea what was going on, and you could hear him ask Gundy, "are you going to take it off?" without the microphones picking up what he's saying. They did, though, and I'm sure Gundy wanted them to. The way Gundy said "yeah, yeah" to Rudolph was incredible. I've heard my dad say "yeah, yeah" like that 1,000 times.
"Honestly, I didn't think he would do it" yelped Gundy after the deed was done.
What a world.
6. Gundy Danced, Too
This was the low-key best part of the night.
7. Quote of the Weekend
Did you see it? Kyle Boone wrote about it here. Gundy sold Rudolph out in front of the student body, and Rudolph gave it back to him in the postgame against Baylor.
"First off, I didn't think it would happen. As soon as I heard him say 'Me and Mason had a pact,' I was like 'oh no, this isn't good, he's gonna make up something.' And we definitely didn't make a pact."
8. Think of the Kids, Mike
Gundy said his wife told him she "threw up in my mouth" a little bit on Saturday. his kids, though? His kids loved it.
https://twitter.com/GundyChild/status/919038603849879553
9. The Fountain Dye
I don't know who dyed the library fountain green, but I did think of something after it happened. This would be the perfect ploy for a university looking for a jolt back into its football program. I'm not saying Glenn Spencer rode into the Sigma Nu house at 2 a.m. dressed like the warrior he's always wanted to be and delivered the chemicals necessary for a fountain changing that he hoped would fire up his defense. But I'm not saying he didn't, either.
10. The sendoff
In many ways it was the perfect Stillwater weekend. Mike Gundy is the perfect coach for a small-town Oklahoma State team, and Rickie Fowler is a hell of a global ambassador. Everything revolves around football this time of year, and the program needed some sort of jump start into the second half of the year.
They got it when Gundy took his shirt off and then Rudolph and Washington delivered a depantsing to the Baylor defense. I don't know what the second half of this season holds, but I do know the first half just ended with a bang. Onto the next six (or seven) (or eight) (or nine).