A Coronavirus-Related PFB Update, and How You Can Support This Place
Thank you for continuing to visit PFB!
I am sad.
Each day has brought on a different emotion for me. Incredulity. Fear. Anger. Frustration. Disbelief. Confidence. Overconfidence. Anxiety. Now I think the one that is going to last the longest has landed.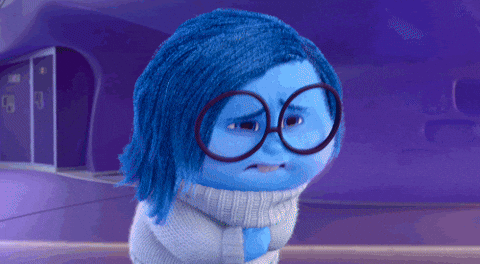 All of this is overwhelming. It's overwhelming to think about and to consider and to try and act on. It's heavy and unbelievable and scary. In seven days — this time last week the NBA still existed! — we've gone from "who's going to be OSU's backup left tackle?" to "ahem … [looks around] when is college football going to be played again?"
That becomes problematic for us — and all sports media companies — because we exist to cover teams and games and trajectories and when there are no teams and games and trajectories to cover then there is no interest. And when there is no interest in your company's product, your company at some point ceases to exist.
I don't want to overplay this so I'm going to be honest with you because I've always been honest with you. We generate revenue four different ways. I'll list them in order of where the highest percentage of our revenue comes from.
1. Traffic — You see ads, we get revenue.
2. Subscribers — You pay $80/year to be part of our community, we get revenue.
3. Merchandise — You purchase orange maple shirts, we get revenue.
4. Sponsors — Companies pay to sponsor our pod and the Bullets, we get revenue.
We use this revenue to pay our full- and part-time salaries, our server space, our travel, our equipment and myriad other things like shipping merchandise and software licenses and payroll taxes. That's how our business works. Straight up.
Over the last nine years we have moved from being a one-man show (me!) to a full-fledged small business that I named White Maple Media LLC. It's been fun to write and cover OSU and just as much fun (but much harder) to build a business.
Now that business is a bit in flux. Here's the honesty part: We've saved as a company. We will be fine in the short-term. I told all of our people this. We are good, and I'm grateful for that.
In the long-term though? I don't know how this goes. Nobody does. Games could be back in two months or six months or some other undetermined period of time. What does media look like when they are? Is everything in the sports world going to change?
I know PFB means a lot to a lot of people. It means a lot to me, and it's been a hell of a thing to build. So here's how you can support us: Keep coming to the site. We're continuing to pump out the #content, and we will for however long this takes. When sports come back, we'll be here to cover them. We'll get creative, and it will be fun.
Another way to support: Become a subscriber. It's a fun community that you get to be part of  our forum, and you won't see ads anymore on the site and we'll send you giveaways and discounts monthly. 50% off our yearly subscription from now until the end of corona using this link.
The last way to support: Buy some gear. Not only does this help us, but it helps Chris' University Spirit in Stillwater. They print and distribute our stuff, and I know they would appreciate it.
Listen, I know everybody is feeling this. I don't want to not acknowledge that. This is the weirdest time of my adult life to be alive (I was in high school during 9/11). We noted here that if you know folks who work in the stadiums in Stillwater who are struggling with bills or anything at all, we would love to cover them. You guys have been generous with us, and we want to pay it forward.
And if you're unable to support us in the process, we will be ok. We're not going anywhere. We'll figure something out. I'll always remain generally hopeful, even when I'm sad. I've said it a million times, but PFB doesn't exist without you guys. I think about that often, and I'm glad for it. Thank you for supporting us, and may all of this be over very soon.