A Way-too-Early Ranking of the Big 12 Quarterbacks in 2019
From Hurts to whoever is quarterbacking KU, a comprehensive ranking of the QBs in the Big 12.
The football landscape of the Big 12 changes every year in personnel both in terms of players and in coaches, but this offseason has given us a complete overhaul. Dana decided he'll take his Red Bull-drinking talents to Houston, Kyler Murray decided OU wasn't paying him enough to turn pro, Corndog is making like a Kentucky basketball player and going one-and-done (after five seasons on campus, you might remember). Things are changing and the complexion of the league is undergoing a major makeover.
There are of course transfers and other transactions taking place all around us, too. Darrion Daniels is going to Nebraska, Hollywood Brown is going pro, and so on.
But the most important position in the sport is quarterback, and at the position things figure to be drastically different next season. So now that Jalen Hurts to OU is official, I'm ranking the signal-callers in a way-too-early look-ahead for 2019.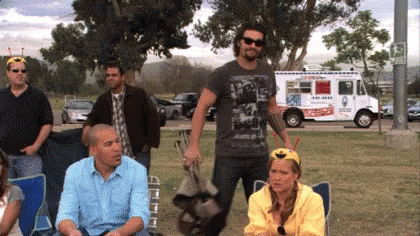 1. Jalen Hurts, Oklahoma
Forgive me, Chosen One, for I have no choice. Both in terms of talent — but more importantly, experience — Hurts has the upper leg on you and the rest of the field. He joins a situation at OU that is primed to position him for immediate success with Ceedee Lamb, Trey Sermon and Kennedy Brooks. Oh, and that Lincoln fella can coach offense.
Hurts has one year of eligiblity left that he's decided to play in Norman (after officially transferring from Alabama on Wednesday). During his time with the Crimson Tide, he played 42 games, threw for 5,626 yards and found paydirt via his legs or his arm on 71 occasions. Seems good!
2. Sam Ehlinger, Texas
Sorry, Sam, this was such a dumb statement you left me no choice but to dock you a spot:
Sam Ehlinger: "Longhorn Nation, We're baaaaaaaaack!" pic.twitter.com/RPH0EmtFyv

— Carson Cunningham (@KOCOCarson) January 2, 2019
My body is still convulsing from how deeply I cringed just watching that.
Ehlinger has played the most games of all returning starters in the Big 12 going into next season, which should mean something. He's amassed 5,207 yards passing and 54 total touchdowns in 23 games played. Still, he's not always been the most accurate passer — either due to offensive scheme or other reasons — but he gets the nod here at No. 2 despite a 61.9 career completion percentage.
3. Charlie Brewer, Baylor
In 21 games, Charlie Brewer has emerged as one of the best quarterbacks in the Big 12. He's completing 63.8 percent of his passes, is a consistent threat to tuck-and-run, and has a clutch gene that killed OSU last season. He's scored 37 times in 21 games.
4. Brock Purdy, Iowa State
Maybe the most underrated of the bunch. Purdy started as a true frosh and showed some stones during his 10 games, completing 66.4 percent of his passes for 2,250 yards passing and 21 touchdowns. The Cyclones are an X-factor because of Matt Campbell, his coaching and that defense, but Purdy's greatness can take them to a new level.
5. Alan Bowman, Texas Tech
Bowman was injured several times last season, but when healthy, he was a revelation for Texas Tech and really opened up its offense; it's especially impressive what he was able to do considering the fact that he was No. 3 on the depth chart entering the season. If he's able to recover from his injuries that plagued him in 2018, he's easily No. 5. He has the highest completion percent on this list by a wide margin.
6. Spencer Sanders, Oklahoma State
The former Texas Gatorade Player of the Year will need to win Oklahoma State's starting job this fall over Hawaii transfer Dru Brown, who outsnapped him in 2018 (by one snap), but early money is on Sanders. He's only this low on the list because he hasn't taken a snap at the Division I level yet.
7. Skylar Thompson, Kansas State
This is the point where you see talent level dip off at QB. Skylar Thompson is a fine player who can pass a little and run a little, but he's just a 59.5 percent passer throughout his 19 games at Kansas State. He has 14 passing touchdowns to 7 interceptions in his first two seasons in Manhattan.
8. Thomas MacVittie, Kansas
There's no telling exactly which direction Les Miles will go in 2019, but signing junior college transfer Thomas MacVittie, the No. 3 pro-style QB coming out of Mesa C.C., seems like it may give him the leg up, especially considering he's a Miles-identified talent. He threw for 1,064 yards, 16 touchdowns and rushed for 252 yards last season.
9. Jack Allison, West Virginia
The drop-off from Will Grier, a potential first-round pick in 2019, to Jack Allison, is pretty stark. Here's what Grier did per game, on average, in the 2018 season: 67 percent completion rate, 351 passing yards, 3.36 touchdowns.
Here's what Allison did in the bowl game, his only start of the season: 48.6 percent completion rate, 277 yards passing, zero touchdowns and 1 interception.
Small sample size be darned, the contrast here will pop unless new coach Neal Brown recruits a graduate transfer QB. If Austin Kendall does indeed transfer to WVU as expected, I can see him being a considerable upgrade over Allison. Kendall is probably No. 6 or so on this list.
10. Alex Delton, TCU
After four seasons at Kansas State, Alex Delton decided this offseason he will graduate and transfer elsewhere. First it was to UTEP, then, this week, he opted to transfer to TCU. There is reportedly a snag in that process because transferring from one Big 12 school to another isn't a totally seamless transition (as OU QB Austin Kendall has learned), but whether he's the QB or it's Justin Rogers or Michael Collins, I feel safe saying this position group is the worst in the league going into the spring.
| Career | Games | Comp. % | Yards | Total TDs |
| --- | --- | --- | --- | --- |
| Jalen Hurts, OU | 42 | 62.9 | 5626 | 71 |
| Spencer Sanders, OSU | 0 | 0 | 0 | 0 |
| Sam Ehlinger, Texas | 23 | 61.9 | 5207 | 54 |
| Alan Bowman, Texas Tech | 8 | 69.4 | 2638 | 18 |
| Brock Purdy, Iowa State | 10 | 66.4 | 2250 | 21 |
| Thomas MacVittie, Kansas | 0 | 0 | 0 | 0 |
| Alex Delton, TCU (or Justin Rogers or Mike Collins) | 20 | 56.1 | 1202 | 16 |
| Skylar Thompson, Kansas State | 19 | 59.5 | 2080 | 22 |
| Charlie Brewer, Baylor | 21 | 63.8 | 4581 | 37 |
| Jack Allison, West Virginia | 5 | 51.1 | 352 | 2 |