A Week 11 college football gambling guide
OSU is favored over the bye week. We think.
When was the last time any OSU fans thought, "Whew. It's nice to have a bye this weekend." Unfortunately for Justin Southwell, the betting post doesn't get a bye to prepare for next week.
| | | |
| --- | --- | --- |
| Contributor | Last week | Season |
| Carson Cunningham | 4-1 | 19-15 |
| Aaron Schnautz | 2-3 | 18-16 |
| Kyle Porter | 2-3 | 18-16 |
| Guest (Nolo) | 3-2 | 18-16 |
| OKC Dave | 3-2 | 16-18 |
| Matt Amilian | 4-1 | 15-19 |
| Justin Southwell | 1-4 | 11-23 |
Predicting the lines for OSU's last three games
I didn't want to leave OSU just because we have a bye week. I'm going to take a stab at the spreads for the Pokes's remaining games. Disclaimer: It won't be pretty
11/15 vs. Texas: Pokes -2
11/22 at Baylor: Bears -18
12/06 at Oklahoma: Sooners -15
If I were a big betting man, I wouldn't hesitate to throw down on Baylor and OU to cover those numbers. I just think the oddsmakers will inexcusably give us credit they shouldn't.
I won't touch the Texas game. OSU could win by 14 or lose by 14 and I wouldn't be surprised.
Big 12 Lines
I truly believe half the teams in the Big 12 can hang with any team in the country. The conference has basically already proven that given the matchups we've seen against SEC powerhouses Bama and Auburn.
I'm not a big believe in the transitive property, but look what OU did to Tennessee and you'll see the best in the SEC have had similar games with the Vols.
All that to say we have a couple great matchups this weekend in the Big 12 and it's a shame more emphasis is put on who loses rather than who beats who when national media compares the Big 12 to the SEC.
Baylor (+5) at Oklahoma
Do you all remember how it seemed like once a year OU would always get a tough opponent at home at absolutely tear them apart? I don't think OU will necessarily "tear them apart" but I'm leaning toward this being a game that OU controls.
Also, Bryce Petty's stats aren't as Baylor-ish as we've come to expect from that team, at least not consistently. In Baylor's two toughest road games this year (Texas & West Virginia), Petty's completion percentage is just under 40%.
Pick: OU -2.5
West Virginia (-3.5) at Texas
Consider this pick my effort to get myself over the "Well Texas is still Texas and can pull off a win at any time" mindset. I can see West Virginia struggling coming off that lost to TCU but I'm not going to talk myself into the Horns.
Pick: WVU -3.5
Kansas State (+6) at TCU
It seems like the majority of opinions are leaning for TCU to win this one relatively easily. I think 6 points is a lot to give Bill Snyder and this K-State squad. They aren't intimidated by playing on the road and TCU isn't a nightmare venue anyway.
Pick: K-State +6
Iowa State (-4) at Kansas
I'm picking Kansas to win. Don't let me down Jayhawks. Yeah, yeah I know.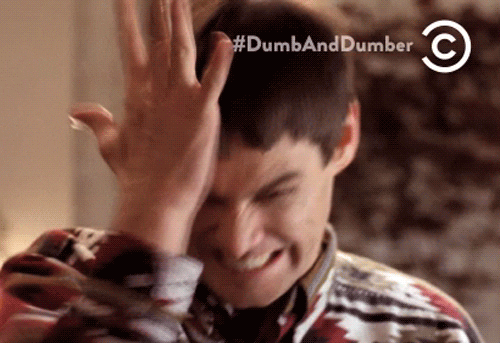 Pick: KU +4
PFB Picks ATS
Thanks to OSU alum Garrett Wales for joining us as the guest picker this week.  If you feel like you could take down the PFB crew in these weekly picks, voice your opinion in the comments section and maybe you'll get your chance.
Baylor (+5) at OU
Southwell: OU
Cunningham: Baylor
Schnautz: OU
OKC Dave: Baylor
Pistolsguy: Baylor
Wales: OU
Amilian: OU
"Mike Stoops is already practicing his 'I'm shocked that our secondary is getting torched' face and his postgame speech about poor execution." – OKC Dave
Bama (-6.5) at LSU
Southwell: Bama
Cunningham: LSU
Schnautz: LSU
OKC Dave: LSU
Pistolsguy: LSU
Wales: LSU
Amilian: LSU
"LSU fans might make Death Valley a literal thing for Bama fans that show up." – Amilian[1. Ed. note: I love it when Amilian quotes himself.]
Ohio State (+3.5) at Michigan State
Southwell: Michigan State
Cunningham: Ohio State
Schnautz: Michigan State
OKC Dave: Michigan State
Pistolsguy: Michigan State
Wales: Michigan State
Amilian: Michigan State
"I wish we could use an English Premier League rule and relegate the Big 10 to FCS until they prove they belong on the national stage." – Carson
Kansas State (+6) at TCU
Southwell: TCU
Cunningham: TCU
Schnautz: TCU
OKC Dave: Kansas State
Pistolsguy: Kansas State
Wales: TCU
Amilian: Kansas State
"Snyder and Patterson have a pregame conversation about the merits of using Jay-Z as an agent." – OKC Dave
Picker's Choice
Southwell: Wisconsin -17 at Purdue
Cunningham: Oregon -8.5 at Utah
Schnautz: SMU +13.5 at Tulsa
OKC Dave: WVU -3.5 at Texas
Pistolsguy: WVU -3.5 at Texas
Wales: ND +2.5 at Arizona State
Amilian: Arizona State -2.5 vs Notre Dame
"I really wanted to take Bye (+3) at OSU, but couldn't find it anywhere." – Schnautz
Enjoy the OSU bye week! (I certainly will)