Boone Bag: On Recruiting Rankings, Deondrick Glass and the State of OSU
An update on OSU recruits and a pulse on the program in Stillwater.
We're back with the mailbag this week talking recruiting, Mike Gundy, the state of OSU football and more. Thanks to all who sent in questions. Let's get to it.
Michael Doutey: Will OSU football ever be happy again?!
I know this was asked lightheartedly, but I actually think this is an interesting question. Even with the amount of success OSU has had under Gundy since 2005 — and especially since the turn of the decade — there feels to be a general sense of malaise around the program.
Maybe a 6-6 season and a lackluster recruiting class can stunt momentum in ways we haven't experienced in awhile, too.
But even still, with Gundy flirting on and off with other jobs over the years, his lack of improvement in recruiting — and according to one source, disinterest to improve markedly in that area — puts the program in a weird spot. I don't mean this with any hyperbole, but 2019 feels like it could be a turning point for the program.
Will Spencer light it up and win 10 games and make us all forget this season? Probably! And I look forward to making that prediction next preseason! But there feels like more-than-usual rides on what next season can bring.
A lot of that, too, feels like it rides on Gundy. What will he do next? Is he, potentially, eyeing retirement in the not-too-distant future? His general lack of enthusiasm and perceived burnout — which definitely feels real — is a legitimate question mark. I don't know what the beginning of the end of the Golden Era of OSU football looks like, but I can only hope this ain't it, chief. (Please don't subtweet me, Gundy.)
Nathan Gilsleider: Any word on Houston or glass ? Getting one or both of them would seem to really change the outlook of this class and future trajectory
First on Deondrick Glass: He is committing in mid-January on ESPN. I don't expect that to change (kids love the ESPN and whatnot.) Since signing day, however, Alabama landed Trey Sanders, Miami landed an Auburn transfer, and Ohio State is (probably) out of the running. I think the same is true of Glass and Texas. I still feel like OSU is in the catbird seat to land him, but he's drawing this out until the final days. Which leaves the door open for a random program to swoop in. It ain't a done deal he's OSU-bound, but I like their chances.
As for Demariyon Houston, I don't think OSU and he will be reigniting their interest. There have been rumors that he may not qualify (which I cannot confirm), but if so, that may explain why he's not been active since his decommitment from Texas. He's a top-300 prospect and stud receiver prospect, so you'd think he'd be a hot commodity. And yet right now it looks like only Penn State and Minnesota are in the mix. OSU landing Langston Anderson on signing day fills the void Houston would have occupied. Doubt they take another WR in this class, so I think it's safe to bid Houston farewell.
Harry Sneed IV: With the logjam at QB, do you see someone like Wudtee becoming a Donovan woods and moving to safety? His size is similar to Tre Flowers.
I feel like the difference between Flowers and Wudtee is probably whatever Flowers weighs multiplied by 1.5 times. (Maybe 70 pounds or so?). I'm probably wrong on that, but maybe not far off. So for that reason, I'd find a position change semi-unlikely. Wudtee moves well for a QB, but are you going to put him in centerfield and tell him to shadow cover CeeDee Lamb?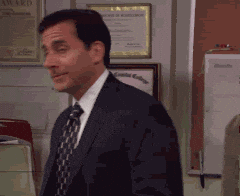 Howevah, with all due respect to Wudtee, I do not feel he is good enough to be a starting level QB at Oklahoma State. His throwing motion is odd, he's semi-erratic as a passer, which was a knock on him coming out of high school, and oh, by the way, Spencer Sanders and Dru Brown are undeniably ahead of him in the depth chart. That's not changing.
I'd argue Brendan Costello could move his way up ahead of Wudtee with an offseason's worth of work, too.
All that to say, it's definitely possible that Wudtee switches positions. It'd be smart if he did. John Kolar could have (OSU's staff proposed he switch from QB, and he declined, and basically never played at OSU.) So maybe Wudtee takes a different path, knowing he likely won't play with an eye on making an impact elsewhere. Safety has been a rumored destination for him, so I guess I can see that. But first, I think they should check and see if he can run kickoff duties (or kick it 30 yards in a straight line without drawing a penalty for going out of bounds.)
Cameron Johnston: Which will happen first: Boynton seals the deal on a 5-star recruit or football makes it to the Big 12 championship game?
Oh, I suspect you know my answer, but nonetheless I appreciate the question! I'm rolling with Mikey B. here. He signed a top-60 class last year, has a top-20 class this year (including three four-star commitments) and is perpetually in the mix recruiting with big dog programs for five-star prospects. If you can consistently be in serious consideration as a landing spot, I think it's only a matter of time before he catches a break with a big recruit.
Javidson: Well, Mizz is favored so Oklahoma State should win. I want to see Brock Martin.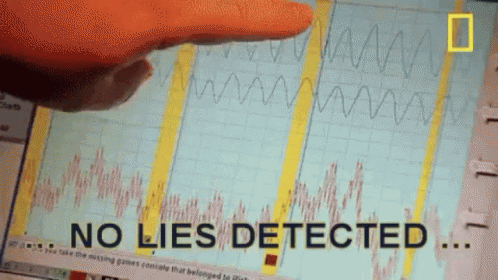 Harry Valentine: What does our team recruiting ranking have to be for us to start finally beating Ou and make the playoff?
Better than what it currently is!
No team that's made it into the CFP since its inception in 2014 has had a four-year running class average that ranked below 20. On average. (OSU's last four class rank 44, 34, 38 and 45, for context.)
I think with Gundy's coaching and Robert Glass's consistently great player development, OSU could get to the playoff and win the Big 12 again with consistent top-25 classes. But getting into that echelon seems farfetched given the state of Oklahoma State recruiting (right now).
Cut 4: If we strike out on the late signing period, what positions and who do you think will come in as a grad transfer?
Running back is priority and so is defensive end. But as things stand now, I don't think the grad transfer route is something the staff is exploring. At least not yet. If they go that option it will come after the next signing period, and my hunch would be it'd be to fill a hole at defensive end. That position needs some experience bad, whether it's a JUCO guy or grad transfer.