Daily Bullets (Jan. 26): How Good is Big 12 Basketball Right Now?
And how many teams might make the Dance?
I started PFB nine (!!!) years ago this week. Thank you for being a part of it. 
---
Bullets Rundown
• OSU downs A&M
• Big 12 Tourney teams
• Gundy talks Tua/Lawrence
Results
• MBB: OSU 73 | A&M 6
• WBB: Texas 61 | OSU 56
• Wrestling: UNI 19 | OSU 15
---
OSU Bullets
• Loved Marshall Scott's work on this five thoughts on OSU-A&M. His points on the differences between the Big 12 and SEC are excellent.
• Our OSU-A&M game thread (PFB+) was a lot of fun yesterday. Get involved if you aren't already! We had a spicy Buzz-Boynton debate.
• Berry Tramel wonders if the Big 12 might have just four (!) NCAA Tournament teams.
• In less fun news, OSU wrestling got beat by … Northern Iowa (??) on Saturday.
• Gundy's not sure if Sanders can get to a Tua/Trevor Lawrence level, but Sanders is sure he can. This year is going to be fascinating.
• My friends at CBS Sports are all in on the OSU hype train (well, at least Chip Patterson is), and they discuss it at the 26-minute mark here.
• Iowa State's odds to win the Big 12 are better than Oklahoma State's.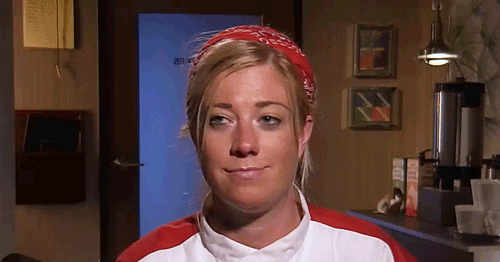 • Oklahoma State is the No. 1 post-NFL Draft declaration deadline winner (ESPN+).
• Kyle Boone did some really good work getting nuggets on players who recently visited Stillwater. My favorite thread was this one (PFB+).
• Larry Fedora to Baylor. I agree with Robert Allen here.
Mike Gundy promotes Kasey Dunn to OC for this next season. Now two former Gundy-hired OCs are back with Mike Yurcich back from Ohio State to Texas and Larry Fedora will step in for Dave Aranda at Baylor as OC.

Gundy and Pokes are dominant offensive influence in Big 12.

— Robert Allen (@RAllenGoPokes) January 26, 2020
• Here's my interview with Thurman Thomas from the PGA Merchandise Show last week.
Just a couple Pokes. @KylePorterCBS pic.twitter.com/9epzEwUjfS

— Adam Silverstein (@SilversteinAdam) January 24, 2020
• Interesting stuff here on graduating black athletes. OSU prominently mentioned.
• This was so good.
Isaac Likekele just dunked on the 12th Man. #okstate pic.twitter.com/VH1ep23Vqe

— Carson Cunningham (@KOCOCarson) January 25, 2020
• This is wild!
The Thunder are 22-8 (.733) in their last 30 games. That's a 60-win pace.

— Royce Young (@royceyoung) January 26, 2020
• Hova!
Beef 🆚Hovland #LuckOfTheDraw 🇦🇪#ODDC @OMEGAGolfDubai pic.twitter.com/d0glMwwGQj

— The European Tour (@EuropeanTour) January 24, 2020
• Tremendous work here.
It's been a great week shooting @run4okstate. Their cooperation and creativity really made the job easy. Good luck in Lubbock this weekend! I'll be here going through nearly 5000 photos 😉 pic.twitter.com/Ifo5QD0KID

— Bruce Waterfield 🇨🇦🤠 (@osusportsphotog) January 24, 2020
• This was really well done.