Daily Bullets (Jan. 28): Mike Gundy's Three Best Qualities
I keep telling myself while watching OSU Basketball – think about the future.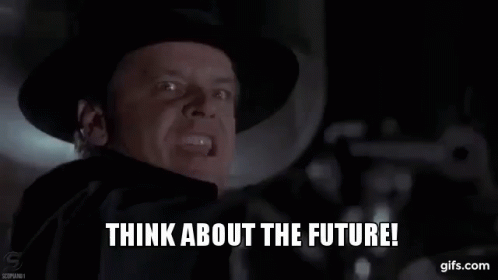 ---
Bullets Rundown
• Mike Gundy's three best qualities
• Praise for Cowboy triplets
• 0-7 blues
Scores
• MBB: Kansas 65, Pokes 50
---
OSU Bullets
• Mike Gundy is one of the highest-paid coaches in the country – here are three big reasons why. 
…Gundy is notorious for not investing ultra deeply in recruiting but that man can do three things like few others.

Evaluate
Develop
Retain

The 2017 Cowboys had a big hole at tackle where they needed guys that could ensure that Rudolph was upright while waiting for Ateman deep outs or Washington posts to develop and pounced on the opportunity to get Cochran, the massive Cal transfer.

For 2020 there wasn't a glaring hole at tackle but the Cowboys do need to replace multi-year starters Johnny Wilson and Marcus Keyes at center and guard. To that end, they somehow secured All-B12 guard Josh Sills from West Virginia as a grad transfer… [Concerning Sports]
To his point, I love it when Gundy finds dudes like this. For every "four stars+ win titles" (absolutely true) there's room for acknowledging how good he is at finding three stars that have won lots of games. Like this guy!
Ready for the week like… pic.twitter.com/N3sny7Hpfj

— Cowboy Football 🇨🇦🤠 (@CowboyFB) January 27, 2020
• Considering the above comments – it's even more fun to enjoy reading things like this said about Oklahoma State Football (especially when offense has been a bit scarce on campus lately).
Oklahoma State returns arguably the nation's top triple threat in (Chuba) Hubbard, (Tylan) Wallace and sophomore quarterback Spencer Sanders. [ESPN+ $$$]
The nation's top triple threat – top could be pointing to how talented, productive, or capable they are and none of those would be wrong by that standard.
• 0-7 is disheartening and it's starting to feel routine and expected. While this seems silly at first, it's a great question – can OSU find two more wins and match it's 12 win total from last year?
Another night, another game when Oklahoma State is not competitive, blown-out in their own gym. They're 0-7 in their conference for the first time in decades. The Cowboys won 12 games a season ago, can they win 2 of their next 12?

— Bryan Keating (@KOCOKeating) January 28, 2020
Something that's particularly difficult is how they're losing. Thinking back on past teams (06′-07′ comes to mind) with talent but for some reason, they checked out (looking at you, Marist in the NIT). But this squad gives off every feeling of trying, they're just struggling terribly on the offensive end. It's a tough one.
• 100/1 national title odds for the Pokes – seems like they should be a little closer. I like the 80/1 with Wisconsin.
.@CFBPlayoff title odds via @SuperBookUSA:

Clemson 9/4
OhSt 4/1
Bama 9/2
UGA 7/1
UF 14/1
OU 20/1
A&M, Aub, LSU, Ore, ND, PSU 30/1
Mich, Texas 40/1
Wis 80/1
Baylor, FSU, Iowa, ISU, Miami, Minn, Neb, OkSt, TCU, UCF, USC, Utah, Wash 100/1
ASU, Ind, UNC, Tenn, VT 200/1

— Brett McMurphy (@Brett_McMurphy) January 27, 2020
• Dez has a list of favorite teams he'd like to play for – at what point do we assume he's done?
• Really cool move from Chuba over the weekend – really admirable when these guys use their platform in this way.
So, I don't post much on Twitter, but this is a big deal! My son was recently diagnosed with Leukemia and has been working through his treatment. While in the hospital, he said he wanted to meet @Hubbard_RMN. Well, this happened today… thanks Chuba, you made his day! pic.twitter.com/REOqsqqYNt

— Dusty Bedwell (@DustyBedwell) January 25, 2020
---
Non-OSU Bullets
• Why there won't be another Kobe
• The last Germans to surrender in WWII
• Pretty deep faith-based pointers on marriage
This Kobe/MJ mashup is crazy:
Looks like clones but not they are Michael Jordan and Kobe Bryant much more than clones they where gods on the court "see you soon Black Mamba" #RIPMamba pic.twitter.com/OhwagS8ymr

— Crypto Wizard ® 🚀🚀🚀 (@lecabrerar) January 26, 2020