Five Players to Be Excited About for 2019
It's not too early to look ahead to a *hopefully* bounceback year in 2019.
With a somewhat forgettable, and often frustrating, 2018 season in the rear view, let's take a gander up the road to 2019 and at some potential breakout players who could have a big impact on the field for Oklahoma State.
1. Spencer Sanders
The first and obvious choice for me is OSU's expected QB1 for 2019. The much-anticipated debut of the former Mr. Texas Football was delayed by an entire season as Mike Gundy rode his fifth-year senior through the finish.
Sanders, who did not take part in OSU's spring practices last year — which now seems like a much bigger deal than it did a year ago when Gundy was reminiscing about prom — will have a full year plus a bowl's worth of practices to pick up, well everything.
Maybe Dru Brown gets some burn, but he, like Cornelius, will enjoy a one-year run at best. If all things are equal (let's hope they aren't) I think you have to ride with the freshman and build for the future.
Also, one of the biggest questions I have about 2019 is how much of a leash Gundy gives his heralded frosh. The one he gave Cornelius measured in at 7-6. Will he stick with Sanders through an early rough patch? Let's hope we don't have to find out.
2. Deondrick Glass
A late get, and crown jewel of OSU's 2019 class, Glass steps right in to fill a J.D. King-sized void in the Cowboys' backfield. Justice Hill cashed his Sunday ticket early, but if you weren't prepared for that, then you weren't prepared.
Chuba Hubbard returns for his sophomore year as the assumed starter, but Glass provides top-end talent that can compete for reps immediately. And gives OSU its potential tailback of the future in the form of a top 5-ranked back to sign this century.
The No. 12 running back in the class according to 247Sports sits at 5-11 and 200 pounds and would be ready to take handoffs next week from a physicality standpoint. Glass still has some room to grow into his frame and should be an eventual every-down back. In Year 1, he's should vie for a crucial spot behind Chuba as OSU's RB2.
3. Mike Scott
Oklahoma State will be losing a lot from its defensive front over this offseason, especially along the defensive line. Jim Knowles will sorely feel the loss of a handful of his departing playmakers like Jordan Brailford, Jarrell Owens and others. The players responsible for 24 of OSU's Big 12-leading 39 sacks will not be in Stillwater next year.
Enter the junior college transfer who shares a name with the World's Best Boss.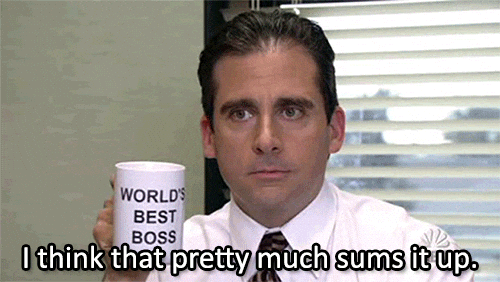 Scott leads all returning Cowboys in sacks (three) and saw action in 12 games in a reserve role and on special teams. More importantly, he's produced when called upon and shown he can make plays. I'm excited to see what he do with an even bigger
4. C.J. Moore
Earlier this week, I laid out a handful of on-campus wideouts that could help to compensate for the loss of former five-star deep threat Tyron Johnson. Of those three, I'm most excited to see the one with the highest ceiling.
Moore, the cousin of former Cowboy receiver Tracy Moore, isn't just tall (though at 6-5, only one receiver on the roster that measures in taller). He isn't just fast (though he glided effortless around and away from DBs at the prep level). And he's not just gifted (though his hands are the equivalent of pine tar-soaked pillows).
Moore has the whole package and may have the highest upside of any wideout on the roster. He still needs to continue to work on his body, but with a year plus in the system, look for Moore to get his chance to shine in 2019.
5. Tom Hutton
Before you scoff at the specialist, think back over the last two seasons at OSU. Special. Teams. Matter. (Even if they don't warranty a full-time assistant.) Hutton might be a darkhorse candidate for the player I'm most intrigued about in this year's class.
With the departure of both punters who have actually put boot to ball for OSU, the Cowboys will look to a fresh face to fill the position that gets the least amount of credit based upon importance.
Tom Hutton, the transplant from Newborough, Victoria, Australia comes by way of ProKick Australia a college specialists placement program that has produced the likes of former UT and current Seattle Seahawk Michael Dickson who has singlehandedly began the punter's renaissance in the NFL.
"I am very excited about him," said Gundy during his signing day conference. "He has a very unique story. He is 28, married and works at a paper mill five days a week and ten hours a day. Essentially a hard, lunch pale guy. Ten hours a day is hard work. I'm sure that he will be thrilled to be in our organization.
"He comes from the same football factory as the young man from Texas who almost beat us by himself a couple years ago. I think he plays for the Seahawks now. He came from the same factory and we are really excited about him. He is supposed to be fantastic with the football and we are really excited to see what he can do."
If Hutton can produce the same type of results that some of his fellow Aussies have, OSU should be in good shape in the field position department starting next year.