Five Things to Watch for in January Recruiting for Oklahoma State
What to watch for this month in the world of OSU recruiting.
January is a time to decompress for coaches who just finished a marathon season, for players who put their body on the line week-in and week-out, for media members who travel to and from every game. It's a grind.
But the grind doesn't stop in recruiting. It never does. Like Bill Belichick, there are no days off. Which is great for running a website, and even better #content. So without further ado, here's what to expect this month as the recruiting cycle keeps chugging along.
1. One more addition?
2019's recruiting class might be over like the Vince Carter gif. Might be. The commitment of four-star Deondrick Glass to OSU this week officially leaves open one spot in the 2019 cycle, presuming that Colorado transfer Israel Antwine counts towards the 2019 class, too.
But there's still a chance one more may be on the horizon. Smart money is one Mesa C.C. junior college product Sonia Fonua who plays defensive end, which may be where Antwine plays at OSU (he was a DE recruit, but he's big enough to play DT). Fonua will visit the weekend of Jan. 25. Before OSU, he's visiting Nebraska and UCF, then following up his official visit tour with a pre-signing day trip to Lawrence to see what Les Miles is up to.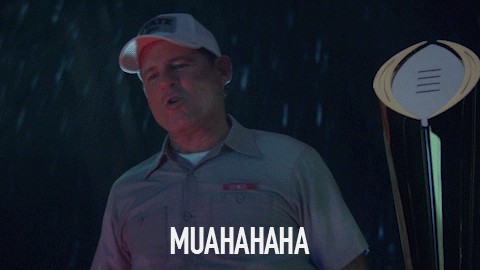 2. Offers, offers, offers
I wrote up a recap of the new recruits who were handed scholarship offers this week just before dinner on Tuesday night, and there's already been at least two new offers since. Things are happening quickly.
That's in large part because of where we are in the recruiting calendar. From now until Feb. 2 is considered the "contact period" — the "dead period" ended last week, which sets off a massive influx in recruiting action — and there's sure to be more of it until signing day. Feb. 3 is quiet period, Feb. 4-7 is dead period, then Feb. 8-Apr. 14 is quiet/evaluation period. Come spring, coaching staffs across the country will be ready to hurl out offers and try and stack commitments to get a jump start on the next cycle; it's a huge reason why OSU typically gets most of its commitments in the spring and summer months, then puts any finishing touches on classes during the fall/winter.
3. QB target for 2020 to emerge ….
OSU hasn't been shy in flinging out offers to 2020 gunslingers. In total, five have been offered and many more are already on the radar. But so far, there's been no luck in luring one in.
Until the staff does (and more importantly, until Gundy settles on an OC, which will recruit QBs), expect more offers to come. When an OC is established, which could happen this month, expect an influx of offers. Goals in running an offense under, say, Josh Henson, may change compared to the way Mike Yurcich liked to run things.
Considering the fact that OSU is currently ranked 17th in the 2020 class and second in the Big 12 with a four-man pool headlined by a four-star in-state lineman, QB should be top priority. Many times the skill talent will pick and choose their spot based on the caliber of QB established at a program, or the caliber of QB incoming.
4. When is signing day?
National signing day, for those prospects who opted to wait until the second opportunity as opposed to signing in December, is scheduled for Feb. 6. It's a one-day event. Fax only.
5. What not to expect …
??? NOT ALL OFFERS ARE COMMITABLE ???
Just because you see a kid's name under 247's offer website, doesn't mean they're a target for OSU. It means that, at one time or another, they were offered by OSU. But circumstances change with every commitment, scholarship allotments move, etc. It's all pretty fluid.
So when you see names like Demariyon Houston, La'Vontae Shenault, Enokk Vimahi, Z'Core Brooks or any of the many names who are on OSU's offer sheet but are not committed, know this: They aren't all on OSU's radar. I never say never, but of those four, I think the chances are slim-to-none that they commit to OSU. Shenault and OSU haven't been in touch, Vimahi is going blueblood, Brooks' interest from everyone who has offered has significantly cooled, OSU included, and Houston's in limbo (but not going to OSU.) Something to keep in mind as we head towards the home stretch of 2019's dog days.