Five Thoughts on Oklahoma State's 84-79 Win Over Kansas in Lawrence
Good afternoon, Oklahoma State has defeated Kansas 84-79 in Allen Fieldhouse, and Mike Boynton's team just turned its 2017-18 season upside down. OSU took a 13-point lead into halftime and bucked a recent trend of blowing second half leads by holding on down the stretch thanks to arguably a couple of career games from Cam McGriff and Kendall Smith.
McGriff had 20 points and 9 rebounds in 38 minutes played and did everything except for shine the statues encircling AFH en route to easily the best game he's played all season. He got every rebound he looked at, shot 70 percent from the field and had the dunk of the year for Oklahoma State (non-Brandon Averette edition).
Smith had 24 points, 5 rebounds, 5 assists and 2 steals and went 5-of-6 from the field in the second half as the Pokes shot 64 percent over the final 20 minutes. Every time we had a question about how long OSU's lead could last, Smith had an answer. His value was fully realized as OSU took down the No. 7 team in the country.
UPSET! @OSUMBB takes down the Jayhawks! pic.twitter.com/23oyhlj7FL

— CBS Sports (@CBSSports) February 3, 2018
On the other side, Udoka Azubuike led the Jayhawks with 20 points and five boards. Svi Mykhailiuk and Devonte' Graham had 17 a piece and Malik Newman chipped in 16 of his own. But it wasn't enough to overcome a Cowboys team that hammered KU on the glass, 41-28, and out-shot the Jayhawks in their own house all afternoon.
OSU moves to 14-9 on the season and 4-6 in the Big 12, while KU goes to 18-5 overall and 7-3 in conference play.
Five thoughts on (by far) the best victory of Mike Boynton's career.
1. Cam the Man
The Marcell Ateman of Oklahoma State basketball. In a world littered with McDonald's All-Americans and future professional basketball players, not only did Crime Dog look like he belonged, he was the best player on the court for much of the game.
Credit to Boynton for realizing McGriff was coming on (best player vs. TCU) and giving him the start. He rewarded his coach's confidence. #okstate

— Carson Cunningham (@KOCOCarson) February 3, 2018
The dunks were obvious — he's always been a terrific dunker — but his ability to attack the rim, get rebounds in traffic and become the axis point for an offense that often gets stuck was astonishing to watch. He and Smith combined to go 9 of 11 in the second half.
I can't believe I'm saying this about somebody who has started four of 23 games so far this season, but Oklahoma State would not have beaten the No. 7 team in the country and given Bill Self just his 13th loss in 243 games in AFH if not for McGriff. In fact, I'm not even sure they would have come close.
2. Finally, a different movie!
The stat of the day for me: Kansas shot 57 (!) percent from the field in the second half. Hear what I'm saying here: Kansas took 28 shots from the field in the final 20 minutes and made 16 of them. They took 14 threes and made 7 of them.
AND THAT'S THE TEAM THAT LOST!
Can you imagine the kind of face you would have made before the game if I told you KU was going to shoot nearly 60 percent from the field in the second half of this game and turn it over just five times and still lose by five.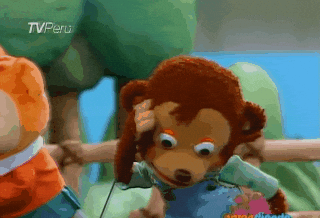 The point here is that OSU finally closed out a Big 12 game in the second half (this was their fifth-straight halftime lead), and that Kansas did not hand this game over. OSU went out and took it from them in the toughest environment possible with the season starting to slip. Juevos. And it starts with the head man (more on him in a minute).
3. The value of Kendall Smith
Carson said this earlier in the year, and I kept writing it off, but he has the build and the style of a pro. Is he a good enough shooter and decision-maker to be one? Probably not, but just as we saw with Tyron Johnson against OU, pros often play better against pros than they do against non-pros.
I don't know why that is or what it is about these games, but Smith has now had probably the two best games of his season against top 10 teams (OU and Kansas).
OSU put the game in his hands coming home, and he delivered. He took just six shots in the second half (none of them 3-pointers), and made five of them. Oh, and his miss will end up on SportsCenter anyway.
This seems impossible. pic.twitter.com/DxeM7LXUWG

— Pistols Firing (@pistolsguys) February 3, 2018
He was fantastic down the stretch (save the missed one-and-one) and played 18 of the final 20 minutes. I love Brandon Averette, but he would not have been able to do what Smith did against Devonte' Graham and Co.
4. All of the answers
It felt like it was coming undone early in the second half, didn't it? It felt like OSU was going to fade harder than Justin Blackmon from the 20-yard-line and Self was going to tuck his rug with one hand while greeting Mr. Boynton with his other as the KU faithful let the echoes wash over it all. It felt a little inevitable.
Until it didn't.
Here are KU's second-half runs with OSU's answers.
Run No. 1 — Lead goes from 14 to 7, McGriff answers with a dunk with 15 left.
Run No. 2 — Lead goes from 13 to 9, Solomon answers with a jumper with 8 left.
Run No. 3 — Lead goes from 11 to 7, Smith answers with a jumper with 1 left.
Run No. 4 — Lead goes from 9 to 3, Smith ends it with two free throws.
Th reality in all of this is that OSU just hit shots today. They got good looks and just hit more of them than they have been. Their 3-point plan was perfect. They went 8 for 18 in the first half but attacked more in the second half. They took just nine 3-pointers in the final 20 minutes and made four of them. That means they were 12 for 16 on 2-pointers in the second half, and the majority of those were really good looks. Only two 2-point attempts well outside the paint.
They also murdered KU on the boards, 41-28 and scored 20 points on just 11 KU turnovers. Incredible numbers for anybody, even more so for a team that came in 3-6 in Big 12 play.
5. Mike Boynton rocks
Earlier in the season, Kendall Smith noted that Boynton has convinced his team that they can compete with and beat anybody in the country. On the verge of their first four-game losing streak of the season, he pulled 15 rabbits out of a tiny top hat and flipped the narrative for the rest of the year.
/pardon me, I had to go to the window and purchase another trash bag of chips to push into the middle of the table.
My favorite part of the game was seeing him revel in the whole thing coming out of a timeout with 42 seconds left. The Fieldhouse was thumping, OSU was on the verge, the broadcast was tense. And there's Boynton, roaming the sideline, making small talk, pleading with his guys to seal the deal. It was awesome.
What a moment for him. What a game for Oklahoma State. The season felt dead after Tuesday's loss to TCU. The season is no longer dead. Mike Boynton now has a better winning percentage in Lawrence than Bill Self (Matt Amilian™), and OSU's resume went to ZipRecruiter and got a makeover.
March is coming. Oklahoma State might be, too.