Gundy Says OSU Hoping to Land Three Recruits on Signing Day — Who Are They?
Speculating who OSU may be aiming to ink on Wednesday.
Mike Gundy broke down the 2019 recruiting class and the 19 players who submitted their national letters of intent on Wednesday in his annual press conference, and then let out a little secret about their plans for the rest of the day.
"There's three guys that we're on hard right now that haven't signed. We're hoping they'll make a decision later today," said Gundy.
Speculation time.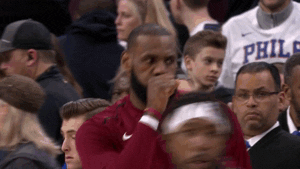 1. Langston Anderson, wide receiver
Confidence meter (that he's one of the three): High
Anderson is set to commit this afternoon at 4 p.m. between OSU, Baylor and Ole Miss. Dustin Ragusa and I think it's going to be OSU, but Baylor was once considered a favorite not long ago, and he reportedly has family ties in the region near Ole Miss.
2. Deondrick Glass, running back
Confidence meter: Low
The confidence meter is more an indicator of how sure I am that Glass was one of the three, but it also doubles as my confidence in OSU's chances of landing him. Glass already announced a top 6 last week and made it clear he intends to commit on Jan. 14 at the Blue-Gray All-American game, which will air on ESPN.
It's possible Gundy is referencing him here because with Alabama landing Trey Sanders, Miami landing Auburn transfer Asa Martin and Noah Cain going to Penn State, OSU wants to push for his commitment and signature before he potentially gets a fullcourt press from Texas its coaching staff.
3. Soni Fonua, defensive end
Confidence meter: Medium
It wouldn't surprise me to see OSU, which offered junior college pass rusher Soni Fonua this week, push for an early signature from him. Fonua, a 6-4, 264 pound prospect, has offers from Kansas, Hawaii, Arizona and Adams State, but more could be on the way if he doesn't decide soon. A player with his combination of size, speed, and most importantly, experience, will become more valuable if he chooses to wait until the second signing period — which he's already indicated he wants to do.
4. Darwin Barlow, running back
Confidence meter: Medium
Barlow was expected to sign today with TCU — and he could do so later this week — but he's playing in the 3A DII high school championship game today and it doesn't appear he's going to submit his NLI today. OSU has been after Barlow, who has been committed to TCU since August, well before he submitted his verbal pledge. Even after he committed, OSU has been trying to work him back OSU's way. It would surprise me if Barlow flipped, though. He seems set on TCU.
5. Demariyon Houston, wide receiver
Confidence meter: Low
OSU was a runner-up to Texas in Houston's original round of recruitment. He's since backed off his Texas pledge, and it's TBD where he will end up — but my bet is it isn't OSU. I don't think the two parties have rekindled interest since he backed off his Longhorns pledge, and at this point I'd be surprised if OSU still has him on their board.