On Mike Gundy's Philosophy of Hiring Assistant Coaches
The myth that is continuity in college football coaching and why it shouldn't be chased.
Back in December during his pre-Liberty Bowl press conference, with rumors swirling that then-OC Mike Yurcich might be headed elsewhere, Mike Gundy gave some insight on his staff, the way he fills it out and the continuity that he craves.
Now with two significant moves having taken place in the last month, and with the possibility of others to come, I thought it would be an apropos juncture to revisit what he had to say.
"I've said this before and I'll say this again. I'm the easiest guy in the country to work for, that's why coaches stay," said Gundy. "They're very well-paid. We work normal hours, we don't over work. It's a family organization. Guys take care of their business, I don't micromanage them so they stay.
"We'll always have coaches leave to move up. Guys will move on to be coordinators. Guys will move on the be head coaches."
Since then, Yurcich did leave for a higher-paying, yet lower status, position at Ohio State. Then after being passed over for Yurcich's vacated coordinator spot, Josh Henson has made a lateral-move to Texas A&M, albeit also at a higher pay rate.
Whether each coach's replacement excels or not at OSU remains to be seen, but it's clear from Gundy's actions and his remarks that he's more concerned with continuity than competition when it comes to selecting members of his staff.
"We hit a homer with Mike [Yurcich]," Gundy said. "We went and got him because I felt like if we had gone and gotten a name guy, in two years, he would've left again because that is what was happening to us.
"We bring a guy in, we average 50 points a game and the guy leaves. I was tired of dealing with that, so I said 'surely they won't want a guy from Shippensburg for a few years'."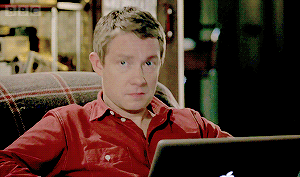 "Honestly, it's worked out great. It's worked out really good for Mike and it's worked out really good for us. Maybe he's here with us next year and maybe he's not, but either way, we'll go get another one and keep going."
Don't get me wrong, it did work out mostly great. Just look at OSU's offensive output over the last five years. Yurcich's 2014 offense was the outlier, but you can point to turnover at OL coach (here we go again) and the bare cupboard that Joe Wickline left — along with some key injuries — for at least some of that disappointing season. By the way, the Wickline excuse started reeking of perished pony by Year 3.
Gundy hasn't changed his philosophy on hiring assistants, especially coordinators, with out-of-the-blue candidates being selected in consecutive years in defensive coordinator Jim Knowles and now OC Sean Gleeson. That's not to say that either was a bad hire.
Gleeson is a sharp, innovative offensive mind from all accounts and Knowles, who hasn't had enough time at OSU to be commended or condemned, also has Ivy League ties and was well-respected during his tenure at Duke.
But it's apparent that Gundy opts for the safer, less-sexy hires over those who might be assumed to have more immediate success — but that also might get hired away sooner. Actually, that's what he basically said in the quote above.
Is that necessarily a bad strategy? No. Level of hype does not always correlate with level of success (see Lane Kiffin's head coaching career). But I do think playing it "safe" can limit your ceiling  — and it reminds me a lot of Gundy's overall philosophy on recruiting.
We will never know whether or not those staff hires could have ended up any better or worse for Oklahoma State. We cant know. But I have two issues with this line of thinking.
1) Picking someone who may stay for four to five years (if he's successful) over a possible two-year rental — who again is assumed more likely to succeed — doesn't make good business sense. You hire the best candidate that fits your system, who you think can help you win more games both now and in the future.
Regardless of how it's felt in Stillwater over the last dozen or so years, college football moves fast and success disappears in the rear view rather quickly. It's a business fueled by wins and its motto is what you've done for me lately? Gundy's filled up the tank with 10-win season after 10-win season, but if OSU goes 8-5 or 7-6 two out of the next three years, those good graces will dip closer to E.
2) The idea itself might be preposterous. There is no safe bet. Continuity in major sports, especially college football, is a myth in the 21st century. Power 5 football programs are revolving doors, where assistants are either shown the exit or find it themselves when other opportunities arise — even under a rare long-tenured CEO like Gundy.
Its most decorated recruiter and one of Oklahoma State's own just left for College Station of all places for a raise when he didn't get the OC job his name was tied to. Gundy's touted receivers coach (and another keen recruiter) Kasey Dunn has been been the stuff of scuttlebutt following the same scenario. Again, that doesn't mean any of these were the wrong moves, as long as they weren't motivated by fear or apathy.
Gleeson might be the next great OC in Stillwater and he may get there in record time. But if he does, you can be sure that some school, somewhere, will be knocking down his door to pay him handsomely.
You can't be afraid or averse to the hiring process, because that's part of the world you live in, the monster you've built. Sure, success breeds turnover, but it also breeds more success. And that is one of the most fickle and elusive things in any business, especially college football. And OSU can't afford to take it for granted.