Overrated/Underrated: Mike Yurcich Continues to Shine
In this week's edition of overrated I want to take a look at a controversial helmet, polarizing coach and the game of the night last Saturday. Let's jump right in.
Ed Hardy Helmets
No. Every time I see OSU run out in the paisley lids, this is what I do in my shed.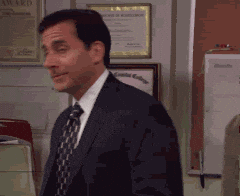 You have, like, six of the 25 best helmets in the country and you continue to roll out the ones that look like they were decorated with the tattoos my kids put on that peel off with a wet washcloth. They're just not getting better for me. I like the idea of the custom paisley print, and it actually looks pretty solid on the back bottom of the helmet and around the neck.
But as a full-blown, every-weekend feature, I'm out. And the worst part, by far, is the barbed wire running down the middle. It looks like Desmond Mason's bicep is being honored by the OSU football team. If they're rated at all, it's too high.
Verdict: Overrated
Sam Darnold (and USC)
I watched most of the SC-Texas game on Saturday night, and it was … something. This supposed top-five pick I was watching for USC couldn't do to Texas what Maryland (Maryland!) did to Texas. I know it's far more complex than what my untrained eyes can see, but if people are rating him as one of the best in the country, then either he's not or Mason Rudolph is one of the best to ever play the sport.
I'm still not totally sure what I watched as Gus nearly blew a gasket atop The Coliseum in double OT, but I'm pretty sure, to paraphrase Les Miles, one of those was not a top 25 team and the other one didn't play like it. Since I'm about to say Darnold and SC are overrated, let me also say that this uniform matchup and monster P5 vs. P5 games like this are wildly underrated.
Verdict on Darnold and SC: Overrated
Mike Yurcich
I was pretty rough on Yurcich when he got to Stillwater in 2013. We'll need a 30 for 30 someday if we want to find out which of like 18 people were calling plays that year (and maybe the next). Regardless he has evolved, and as Mike Gundy noted on Saturday, the secret is out in the open.
I think one thing he doesn't get enough credit for is recruiting. He stole a 1st round pick from SEC/ACC country, and while the jury is out on Jelani/Keondre and Co., it seems like Spencer Sanders is going to be pretty special as well.
Yurcich is clearly smart, which Gundy said, but I think what gets a little lost is that he's willing to take chances and make mistakes. When I talked to him in July, I was surprised at the way he interacted. I thought he was going to feed us coach speak and be on his way, but he was playful and had that "I know many things you don't know" look in his eye for much of the interview. That's what you want from your offensive coordinator, that little twinkle that says "I'm going to try some crazy stuff and I've got the guys who can pull it off."
Gundy has made it fairly clear that any conservative play on OSU's end usually comes from him.
"He's pretty dang good at what he does," said Gundy. "He's as good as anyone I've had. He deserves everything he gets. Dealing with me on offense is not fun. I'm wrong a lot, and he just says 'yes sir' and goes on down the road and does what he wants to do a little bit later. He's a smart guy and a good coach."
Yes, yes he is.
Verdict: Underrated (and has been for a while)