PFB Roundtable: Debating Our Wine Cellar Oklahoma State Basketball Team
This one got a little testy.
Maybe it was the countless hours we've all spent pacing our homes in quarantine over the last couple of weeks — or the fact that we all feel very strongly about our personal favorite all-time OSU hoopers — but this edition of the Pistols Firing Roundtable was one of the most cutthroat to date.
The idea is not our own, but it's a good one. Come up with a starting five of OSU ballplayers, each in his "vintage" year. We limited ourselves to players from the Eddie Sutton era and onward (with the stipulation that four of us had to settle on just five).
Let's jump in.
Kyle Porter: Here's what I think we should do.
Parameters: Sutton onward. We try and put together the best team possible by throwing out a player and a year. So 1995 Country is a lot different than 1993 Country.
So we start at PG, settle on one and move forward from there.
Marshall Scott: Jawun Evans from 2016-17 was unreal, and I'll tell you why.
He carried OSU to the tournament that year. He scored 613 points (11th-most in school history) while having 204 assists (fourth-most in school history).
Kyle Boone: OSU's offense was No. 1 at KenPom with Jawun. That seems like centuries ago.
Scott: I'm just really passionate about how good Jawun was.
Kyle Cox: I love Jawun. His game was so smooth. That being said, I think I have to go with John Lucas the Tre. Maybe I'm just sentimental.
Scott: What year so I can provide evidence as to why you're wrong.
Cox: Oh yeah. I broke the first rule.
2004-05
Sway me.
Scott: He had 135 assists that season and pros all around him. Evans did more with less.
Cox: Actually, never mind. Why did I skip Doug? Discussion over.
Boone:
Here are the per-40 numbers for Jawun: 26.2 PPG, 9.7 APG, 4.7 RPG, 37.9 3p%
Here are the per-40 numbers for John Loooo: 19.6 PPG, 4.5 APG, 2.8 RPG, 43.1 3p%
Cox: And that's Doug in any of his three years at OSU.
You don't have to mention Doug's scoring @boone. He will have four alphas to dime up all day.
Boone: Doug's best year, per 40: 8.2 PPG, 11.9 APG (!), 3.5 RPG, 2.1 SPG
Cox: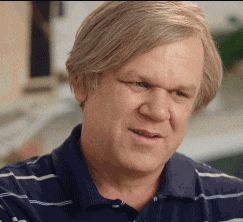 Boone: Your only valid Doug argument — and I do think it's reasonable — is that his playmaking was insanely invaluable.
But he also shot 18.4% from 3. Russell Westbrook is even laughing at that.
Scott: I think Jawun was the best pick-and-roll point guard in school history. Are we putting Marcus with SG because it's going to be disrespectful if we don't even mention him?
Cox: You're gonna need someone who can set up all these scorers and run the offense. Otherwise we'll just have an all-star game.
Scott: But just imagine Jawun setting up some of the people that will be on this team and being able to score.
Cox: Doug will never take a 3. He might hurt you at the charity stripe though.
Scott: Jawun will d-up whoever he is guarding and not hurt you anywhere
Boone: Yeah, I think we gotta throw Doug out. Remeber: Jawun was a pretty tenacious defender, too. Everything he brought to the table was superior to Doug IMO outside the passing.
Scott: And if Doug's passing is a 10, Jawun's is like an 8.
Cox: We might have to vote. If Jawun's is an 8, Doug's is a 15.
Boone: We need a Doug ruling from the boss.
Porter: It's so tough. Doug is such a zero scoring-wise in a way that matters more now than it did in 2000.
But I think I still go 2000 Doug as my PG. If I absolutely have to I think I could move 2014 Smart to the 2-guard and he'd be OK.
Boone: Dead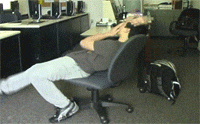 Scott: In a year, we'll probably all be taking 2021 Cade.
Cox: I gladly will drift off on my #olds ice floe for Doug if it gets us moving.
Porter: Haha! You hate to see how little respect 2001 Mo Baker is getting!
Scott: Jawun was a point away from taking a team to the Round of 32 by himself.
Porter: Not to mention Andre Owens.
Cox: I know. I had others to throw out but I felt I was getting outnumbered.
Porter: If Doug is our PG, let's get the 2-guard convo going.
Cox: Adrian Peterson. I have notes.
Scott: Wait how did this turn so quickly.
Boone: I'll agree to Doug but he can only take a max of 2 shots per game.
Scott: I'm the maddest I've ever been, but fine.
Cox: 1999 Pete was the best all-around scorer I've ever seen at OSU.
Give him the ball. Get out the way. He can drive. He can knock down the 3. He can also defend. (My heart has taken the wheel.)
Scott: This is a pooh take. 1995 Randy Rutherford.
Boone: Never saw him. Don't read it.
Porter: We can come back to Doug-Jawun depending on how the rest of it goes.
Cox: Randy was the best shooter. Pete was the better scorer/all-around player.
Scott: Rutherford scored 726 points the same year Big Country scored 797. That's the No. 1 and No. 4 scoring seasons in program history in the same season.
Boone: The olds swear by Rutherford. So therefore I stand by the olds.
Porter: This starts to get problematic in a hurry because we run into a James Anderson-Desmond Mason-Marcus Smart-Rutherford-Peterson issue.
Scott: If we're going all-around player at this spot, it's gotta be Marcus.
Porter: You only get, what, three of those?
Also Tony Allen.
Lawdy!
Cox: It is tough. But my 13-year-old self would be shaking his fist if I didn't vote Adrian Peterson. My walls were decorated with at least four homemade posters that probably cost my dad half an ink cartridge each.
Scott: And while Phil Forte III isn't going to get in with that stacked in front of him, he deserves an honorable mention.
Cox: Brooks Thompson's honorable mention just eliminated Phil Forte's.
Scott: Are we picking five guys? Do we have a bench?
Porter: Five guys. That's what makes it hard.
Scott: Cox I'm going to drive down to OKC and run over your mailbox.
Boone: So where are we leaning then at SG? I think my vote is still up for the taking.
Porter: Tony has to be on the team or we can shut down the RT so let's figure out where he goes. Does 2004 Tony go at the 3 or the 2?
Boone: I think TA should be our wing.
Scott: I think he has to be the SF.
Porter: I do too.
Boone: He's our 3-and-D player without the 3.
But capitalize the D.
Scott: Which is why we need 3-point Rutherford at the SG.
Cox: So Desmond Mason can be the 4, then?
Porter: So that would be …
PG: 2000 Doug
SG: ?
SF: 2005 TA
PF: ?
C: ?
I might be waffling on Doug.
Scott: Until I argue for Jawun later, sure.
Porter: Can Tony play the 4?
I think he can.
Cox: He could in college.
Porter: Then you have a Byron Houston-Big Country problem. Man.
Scott: It's Country.
Cox: So… this should have been an Eddie Era RT
Which is still hard.
Porter: Haha Jawun might still get on.
Cox: I would hunt down Marsh's mailbox.
I looove Jawun, by the way.
So let's go Jawun. My peace offering. Someone back me up with AP.
Boone: You're alone.
Porter: How do we feel about this?
PG: 2017 Jawun Evans
SG: 2014 Marcus Smart
SF: 2010 James Anderson
PF: 2004 Tony Allen
C: 1995 Country
Scott: On a team that didn't make the tourney the year before or after, Jawun had games of 42 points, 35 points, 34 points, and 30 points. He had games of 15 assists, 12 assists and 11 assists.
I rest my case, and I'm not budging on Peterson.
Porter: Peterson can't be on the team. He can't beat out TA or James or Marcus. All Big 12 POYs.
I love Pete, but he can't hang with that group.
Neither can Rutherford.
Scott: I need someone to space the floor in that group.
Cox: I disagree with you, KP.
Porter: YES!
Cox: So my next blog post will be entitle Pete Island — Population: 1, and it might be 1,500 words long.
Scott: I think I'm taking out James Anderson from that group and putting in 1995 Rutherford.
Porter: Marshall.
Cox: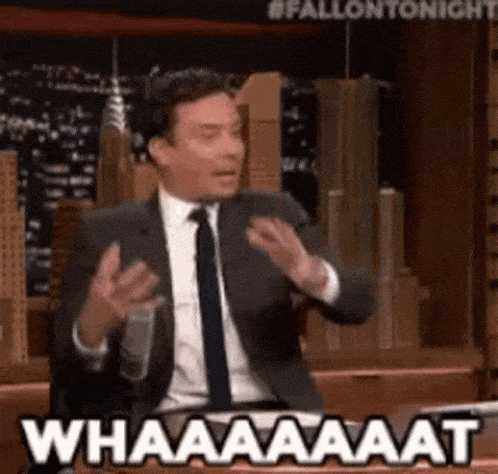 Porter: I love this. This is what's supposed to happen! Anger! Frustration! Vintage snobbery!
Boone: Keeping James Anderson for sure.
Scott: Defense can all just sit in the lane.
Porter: That's all Rutherford did anyway.
Cox: I'm not balking at Randy, but my dad put a lot of $$ in that printer for a reason.
Boone: I was with you on the Jawun thing, but you've fallen off your la-z-boiiii.
Scott: James was a decent 3-point shooter, but you could zone that team up and watch them miss 3s.
Cox: But we're putting him on this team. 
Porter: Also I will stan for 1991 Byron Houston over 1995 Country.
Boone: Your blind spot is that you've always placed too much value on white men who can shoot the 3.
Porter: Like Rutherford?
Cox: Haha
Scott: Where is the 3-point line in this scenario?
Porter: It's a good question. I say just where it is now. I agree that there's not enough shooting, but I don't know if I agree enough that I'm taking 2010 James Anderson off the squad.
Boone: Shooters are great until they get attacked defensively and can't stay on the court the entire game.
Scott: In no way is 1995 Country going to be off this team.
Boone: Why don't we just say screw it and play TA at the 5?
Porter: 1991 Byron Houston averaged a 23-11-2-1-1 line on a team that won the Big 8.
He has to be on the team.
Scott: I'll be that assistant on the bench looking at Rutherford shrugging my shoulders when the team starts 0-for-8 from deep.
Porter: Hahaha.
Boone: So where's Byron playing?
Scott: Boone you're worried about Rutherford not being able to hold up defensively on a team that has Marcus and TA on it.
Get outta here.
Porter: I feel like we are actually further away from our starting five than when we started.
Scott: I didn't realize I would be as passionate about this as I am.
Boone: It just takes one weak link defensively, Marshall. It's like you in the media pick-up game. People just attacking you in pick and roll!
Porter:
1995: Randy Rutherford drops 45 in AFH
1996: Marshall Scott is born
2020: The latter rides his horse into the ground for the former
Scott: 1995 I was born
But still after AFH
I listened to the man explain to me why he is the best shooter in program history, I did research and turns out he's right.
Cox: So I like the team so far, but I think it might lose two out of three to …
any year Doug
1999 Adrian Peterson
2000 Desmond Mason
2005 Joey Graham
1994 Country
We are further away.
Porter: That's a really good team.
Boone: Doug is out. He's been voted off the island for 2017 Jawun.
Porter: I agree. Jawun is now a lock for me.
Cox: My team will take on the PFB team… and win.
Scott: TA would be guarding Peterson at the urinal.
Porter: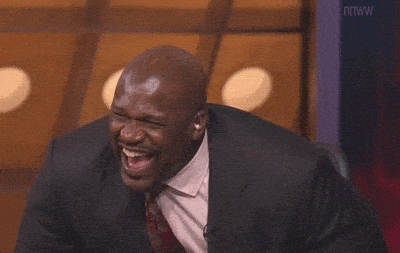 Cox: Joey might be my leading scorer.
Scott: Porter this is your chance to get Cam McGriff as the fifth-best player on a team.
Boone: LOL. OK, let's make some decisions.
Porter: My only chance.
Boone: Roster cut time.
Scott: PG – 2017 Jawun Evans
Porter: 2017 Jawun. Lock.
Cox: I'll concede, with objection noted, to Jawun.
Boone: Jawun lock, yes.
Porter: Fair, Cox.
2004 TA is a lock. If he's not on the team then I'm not on the roundtable.
Cox: Power move.
Boone: He's a lock. We just gotta figure out the position. He can play 2-4.
Scott: 1995 Country should be a lock.
Cox: He should be.
Porter: Fine.
Boone: I agree. Country is a lock at C.
Scott: Now we get back to arguing.
Porter: I don't love it, but I'm fine with it.
Cox: I have a hard time with no D. Mase.
Boone: He can be our sixth man. There's no room!
Porter: So now it's 2010 James, 2014 Marcus, 1991 Byron, 1995 Randy and 2000 Desmond?
Boone: Yep. I vote 2014 Marcus as SG.
Scott: I think I also vote for that.
Cox: Oh, alright. (Would actually make me giddy to see.)
Porter: No shooting but fine. TA + Marcus would allow 0.8 PPG to their opponents.
Boone: Haha yes!!!
Scott: Which is why we need Rutherford!
146 3s!
Boone: So who is our fifth? Picking between James or Byron?
Porter: If we take Rutherford over 1991 Byron Houston then this whole exercise is an embarrassment. This is why you should go James over Marcus.
2017 Jawun
2010 James
2004 Tony
1991 Byron
1995 Country
Cox: I misunderstood the earlier Q. I vote Randy over Smart.
Boone: This is a bad look, but I'm going against myself and in agreement now that this has settled. Marcus is off.
Porter: Taking Rutherford over Byron is like Marshall saying he'd rather have Dizzy than Cade next year. Which he probably would.
Scott: That an option?
Boone: On brand.
Cox: LOL! And no it isn't, Porter.
Porter: Is that our squad?
Boone: That's our squad!
Cox: I'm in.
Boone: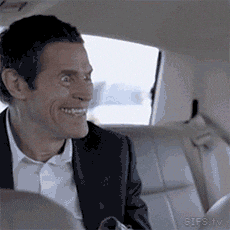 Scott: I'm still shrugging at Rutherford on the bench, but sure.
Wait Marcus and Rutherford got booted off? I'm mad again.
Boone: No room.
Scott: Fine… FINE
Porter: Marshall is going to roll out a team that looks like this and think he's going to take our squad …
Forte
Keiton
Dizzy
Rutherford
Obi
Boone: Marcus would take too many wild shots, anyhow. Then him and TA would inevitably get into an on-court beef somehow.
Porter: Obi can make the team uniforms.
Scott: Have y'all seen this team called the Golden State Warriors that broke the modern NBA?
Porter: Hahaha.
I'm open to replacing somebody with Marcus but I'm not taking any Rutherford votes. State your final case, Marsh.
Scott: For Marcus? I just think he's a top-5 player in program history and leaving him off the team is disrespectful.
Porter: Replace somebody.
Scott: James Anderson.
Porter: I don't love it but I'm open depending on what @boone and @cox say.
Cox: Ah, ok.
Porter: I do think this team gives our team problems…
2000 Doug
1999 Pete
2014 Marcus
1995 Rutherford
2000 Desmond
Scott: You're telling me someone walks up to you and says, "Hey, you want Marcus Smart or James Anderson" and you're taking James? Nostalgia is corrupting the decision making process.
Boone: Hallllllleeee naw. James Anderson stays.
Your recency bias is crippling you.
Porter: Nostalgia is corrupting the decision making process. I'm dying.
Cox: That should be my Twitter bio.
Porter: The problem is that if Marcus replaces James, our best shooter (by far) is Jawun. That's not ideal. James might have to stay.
I guess TA can shoot it a little.
Scott: Which is why it should be Jawun, Marcus, Randy.
Boone: 
Marcus Smart per-40: 22.0 ppg, 5.8 apg, 3.2 TOs pg, 29.9 3p%
James Anderson per-40: 26.2 PPG, 6.8 rpg, 2.8 apg, 34.1 3p%
Scott: Defense.
Porter: Veins.
I think you're defeated Marsh.
Boone: So you're trying to zag when we should zig, a la the 2019 Sixers?
Get outta here!
Porter: That was fun as hell.
Way harder than football.
Scott: Fine, it's totally fine. When this hits the public, the people will back me up.
Boone: Basketball is so hard because the eras are so hard to evaluate. It's great.
Porter: The best.
Boone: I watched hoops from a decade ago and it felt like the stone age
Scott: Can Marcus hand check?
Porter: 
Porter: Mo Baker was filthy. FILTHY!