Porter: Five Predictions for Oklahoma State Sports in 2019
Chuba … gone? And four other predictions.
It's that time of year again, Sure To Not Be Anywhere Close To Accurate And Brought Up By PFB Nate For All Of Eternity Prediction SZN! I nailed four of my five predictions in 2018, but I whiffed so mightily on the fifth that I think it served to erase the first four.
There's a LOT going on in Oklahoma State world right now so we have no shortage of things to pull from. I try to go bigger picture with some of these predictions, though, and look at the landscape from 30,000 feet. So let's dive into my five for 2019.
1. Golf Goes Back to Back
It hasn't been done since Patty Reed and Augusta State in Stillwater (of all places) in 2011, but Oklahoma State will have a chance this spring. And it will do so with one of the most loaded college teams in recent memory. As an aside: Even though they've won 11 titles, OSU has never gone back to back. Though Oklahoma State won in 1978, followed by Ohio State in 1979 and Oklahoma State in 1980 so you got an OSU three-peat there. But not an orange three-peat.
2. Wrestling Finishes 2nd to Penn State
Seth has me hyped for the next few months' worth of wrestling, but like we just saw in the Southern Scuffle, Penn State is probably still too much for these Pokes. In a year or two? Maybe not. But after last year's disappointing NCAA finish, a second place this year would feel pretty great. I'm probably going to regret this prediction, too, because tOSU still looks pretty salty, but as Seth noted recently the Pokes may have the best 1-2 punch in the nation at the lower weights with Nick Piccininni and Daton Fix.
3. Boynton Grabs a Top 20 Recruit
There have been six top-20 recruits in OSU history, and only five have signed.
Gerald Green: No. 1
Le'Bryan Nash: No. 8
Marcus Smart: No. 10
Keith Brumbaugh: No. 12
Byron Eaton: No. 18
Obi Muonelo: No. 20
The Class of 2019 is all sewn up, but 2020 is wide open, and Boynton has offers out to seven of the top 20 guys. It would be a coup considering only one of those seven is from Texas or Oklahoma (RJ Hampton), but the way Boynton has been trending in the crootin' game, nothing would really surprise me at this point.
4. Chuba Leaves
???
I predicted that Justice would leave last year, which was much easier to see coming. But if Chuba goes 300 touches for 1,800 yards and 20 TDs — all numbers that are in play — then why in the world would he come back for two more years? He has NFL speed, great height and if he puts on 5-10 more pounds he'll be an ideal player for the modern NFL offensive game. Better re-stock that RB cupboard quickly because the National Football League is coming for everybody.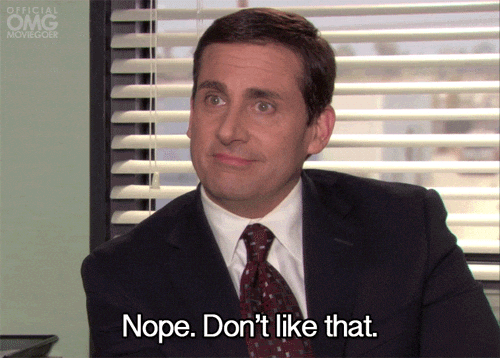 5. Multiple Football Jobs are Filled and OSU Expands Staff
This one is just a feeling. I have no inside info and am not reporting anything. All year, though, Mike Gundy hinted at a lack of preparation on the coaching side. Maybe he was just falling on his own sword, or maybe we see the fallout from that in January or February. Obviously OSU has one spot to fill at offensive coordinator/QB coach, but I don't think that's the only change they make this offseason. And no, this prediction doesn't count if they move Josh Henson to OC and hire somebody new to coach QBs or OL.
The other part of this prediction is that OSU continues last year's trend and builds out its non-coaching staff. I don't know whether Gundy believes his public recruiting rhetoric in private or not, but you can bet there are multiple folks in that building who are clamoring for more resources on the recruiting front (and many other fronts). OSU made a big step in 2018 by hiring Patsy Armstrong as director of on-campus recruiting, I bet they continue to build there in 2019.