Roundtable Friday: How did OSU almost beat FSU?!
Also, what we did on the bye weekend and what we're most excited about this basketball season.
1. What did you do during the bye weekend?
Porter: I tiled my kitchen and it was immeasurably more exciting than watching OSU's offense.
Dave: went to NYC with Mrs. OKC Dave. We saw a play starring Bradley Cooper…he came out in his boxers to open the play, and now I know what my wife feels like when my eyes are glued to the action during an OSU game.
Carson: Played golf here and it ate me for breakfast, lunch and dinner.
Southwell: Went to OSU's Salsa Ball and went full Victor Cruz.
Nolo: I was a Mountaineer for the day! Andre Sexton who is now a grad assistant for WVU was back in Austin so he gave me a shirt and ticket to the game.  It didn't work out well.
Boone: Watching the Texas game like: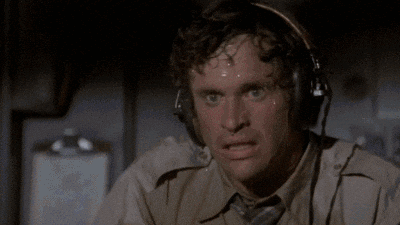 Amilian: Enjoyed WAR in between poopy diapers with football on mute, all while getting less confident in OSU's chances to become bowl eligible.
Shepherd: I spent time with friends/family and didn't watch a lick of football. Needed a break, you know?
2. Who is your vote for best athlete in OSU football history?
Porter: I done messed up.
Dave: Sanders. I mean I know Dez does some amazing stuff, but you couldn't take your eyes off of #20 in Detroit.
Carson: Barry was the better football player. But God given athleticism? Dez, every day. Humans his size aren't supposed to move like this:
Southwell:
Is this a question?
Boone: Justin Blackmon. He was a freak.
Nolan: Barry Sanders. Barry is one of those guys like Bo Jackson where you could pretty much tell me any athletic story about them and I'd believe it.
Amilian:  I'm irrational about Dez's athletic ability.  He's the true Freak. Dez.
Shepherd: Easy one. Garth Brooks.
3. The last time OSU beat Texas in Stillwater (1997) I was ____________.
Porter: Trying to come up with a clever AIM name.
Dave: Taking the ACT but I do remember RW doing this to the Longhorns in that game.
Carson: Grooving to this at a middle school dance.
Southwell: In little league.
Boone: Playing tee-ball.
Nolo: Hmmm…5th grade… Watching Titanic, wearing JNCO's, and listening to these guys…
Amilian: There.
Shepherd: Averaging approximately 0.6 ppg as the third string power forward for the Maple Eagles.
4. Charlie Strong is better than/worse than/about what you thought he would be?
Porter: I think he's a little better. He's turned a house-cleaning year into a probably bowl eligible team. That's basically what Gundy did in 2005…but better.
Dave: I'll answer this late Saturday night.
Carson: About what I thought. He's a damn good coach. His defenses will be downright scary when he gets his own players.
Southwell: Worse than. I thought he would do more with that talent than what he's done so far. I'm sure he'll get there eventually, though.
Boone: About what I expected. Even a major program like Texas can't be completely turned around in one season. It's a process. Texas will be really, really good in the next few years.
Nolo: Worse than so far, but he's trending upward.  I think it's a tough task to get buy-in from 100 players you didn't recruit, but he's starting to turn the corner.
Amilian:  Worse than I thought but he's going to turn Texas around rather quickly.  There seemed to be quite a bit of negativity surrounding the hire.  I always thought he was a great choice for Texas.
Shepherd: About what I thought he'd be. Texas has been a disaster lately and he couldn't be expected to fix it in year one. All the dismissals were surprising, though. 
5. Do we have an explanation as to how we stayed within six (!) of Florida State?
Porter: FSU might have still been hungover from January.
Dave: "JW Walsh leadership gamer" has 9x as many hits as when you substitute Daxx's name.
Carson: Jameis forgot his contacts.
Southwell: JW, confidence, healthy players.
Boone: Gundy is pretty good when he has time to prepare. But I really have no idea. Having a mobile quarterback helped.
Nolo:
Amilian: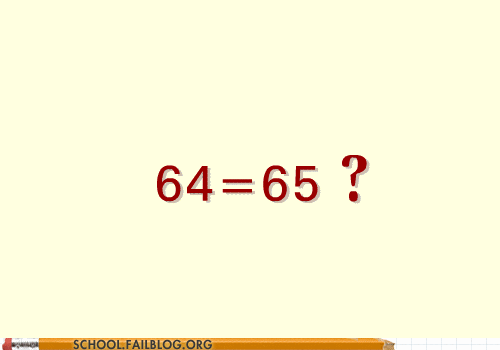 Shepherd: Witch craft. Pure, unaltered witch craft.
6. Baylor or TCU for the playoff as of right now?
Porter: I've gone back and forth but I think I've landed on TCU. Their blind resume is better and as someone who lived through barely survived the calendar year 2011, I'm a fan of blind resumes.
Dave: Heart says TCU, head says Baylor.
Carson: TCU. We've seen this situation before ('00 FSU-Miami, '08 OU-Texas). I'm usually in favor of head-to-head, but TCU's resume is better.
Southwell: TCU. I think the selection committee will take into account TCU's last-second field goal loss to Baylor on the road after a controversial call.
Boone: Depending on what takes place in the SEC this weekend, I think there is a chance they both get in. But I think TCU would get the nod over Baylor.
Amilian: I'm going to say TCU. I think the committee might make an example out of Baylor's non-conference scheduling.
Shepherd: TCU. I've been blown away by the Horned Frogs, and believe they're a more complete team. Want to see them make it.
7. Which basketball player are you most excited to watch this season?
Porter: Clip.
Dave: Nash.
Carson: Anthony Hickey. I hope and dream Les Miles and Travis Ford interacted:
Les: "He has two years left." (Holding up one finger)
Ford: "Yes! We'll take him!"
Southwell: Cobbins.
Boone: If you ask me this a week ago, I say Anthony Hickey. But after Travis' comments yesterday, I am excited to see the second coming of Mason Cox — Mitch Solomon.
Nolo: Nash. He's been a role player to this point but now he's a senior. This is his team. I'm excited to see what he can do.
Amilian: Nash. I'm hoping we see the level we have known he has but hasn't hit yet.
Shepherd: Phillip Forte III. I've got an affinity for the longball and he should get his fill this season.
8. What kind of season are we about to get from Le'Bryan?
Porter: I think he's going to be in the conversation for Big 12 Player of the Year. I feel like he's gotten sort of a bad rap for his first three years (sometimes deservedly so) but he's a monster and I think he's going to show it.
Dave: 1st-team all Big 12. It will change how people remember him as a player at OSU, much like Byron's senior year did for him.
Carson: A Marshall Moses-ian senior season. Foul trouble was the only thing stopping Moses by his senior year. (He was a load. Avg: 14 pts., 7 rebs.)
Southwell: LeBron James + Kobe Bryant + Steve Nash = Le'Bryan Nash.
Boone: 1st team All Big-12.
Nolo: I wouldn't be surprised to see him get first team All-Big 12.
Amilian: Whether the stats are all there or not, I expect him to be embraced by the fan base for his effort as much as anyone in recent years.  I think the stats will be there though, perhaps averaging somewhere around 16 and 8.
Shepherd: What we expected when he showed up. He's taken a lot of flak over the years, but this is when he lives up to his billing. Great season on the way.