Roundtable Thursday: How do we get Bill Self back to Stillwater?
Plus would you go to Kansas games, what will Boone do with a loss, and our reactions to Tyreek's track finish.
You guys know the cast of characters by now. This week we tackled Tyreek's crazy track finish, Bill Self coming home, and what exactly we would do if we went to Kansas.
1. Have your feelings changed on which team will win the Big 12?
Porter: I said Kansas State before the season just to be contrarian but I actually think it's going to be OU. So yes, I guess it's changed from what I thought in the preseason.
Amilian: Prior to the season, I predicted 1 loss for Baylor (OU) and two losses for OU (one of them being TCU). I'm sticking with Baylor
Southwell: After the way Kansas State played Auburn, I think they're the team to beat. They played Iowa State close because they didn't take them serious at all, clearly looking ahead to the big game. November 1st is circled on the calendar in America's Brightest Orange.
Ames: I want to say Baylor, but they haven't played anyone yet. It's eerily similar to their situation last year. I'm going to say OU, simply because they have Baylor, K-State, and Oklahoma State at home.
Nolo: I think the Baylor/OU game decides it because everyone else will have at least two conference losses, and since that game is in Norman, I'm giving the nod to the Sooners.
Cunningham: Bob Stoops has won the Big 12 every even-numbered year since he's been at OU. No, my feelings haven't changed.
Boone: I am sticking with Baylor. But I think that Baylor will lose at least once before its all said and done.
Dave: No. With OU playing Baylor in Norman, it's still OU's league to lose.
Shepherd: Not really, no. I think it's Baylor & OU fighting it out and the Sooners end up taking it.
2. Finish this sentence: OSU loses by 14 at Kansas on Saturday, Boone Pickens ______________.
Porter: He lives in Dallas, right? He might isolate the ebola virus and hold the nation hostage with it. He also might burn Allen Fieldhouse.
Amilian:
Southwell:
Ames: Attempts to sell Oklahoma State University on the black market.
Cunningham:
Boone:
Dave:
Shepherd:
3. You're on the 15-yard line with five seconds left and you're down six. What play do you call?
Porter: Try to negotiate with the head ref that if Grogan hits both posts and the crossbar it's worth double the points.
Nolo: Tyreek corner route from the slot, Seales with a 16ish yard dig from the wideout spot. Force the safeties to communicate.
Amilian: Short post route for Seales.
Southwell: Roll everyone to the right like a boot at 8 (Daxx staring down Tyreek the whole way), but have Seaton sneak out to the left… Long throw to the other side of the field.
Ames: Punt and play field position.
Cunningham: Get The Freek on a Safety, like this, TD before it's snapped.
Boone: Tyreek decoy to the left (our best play) and throw a fade to James Washington in the corner.
Dave: Catch 'em off guard with Nathan Simmons up the middle.
Shepherd: Fake screen to Tyreek and trying to get Ateman in the end zone. He's our tallest receiver — just throw it up and hope he comes down with it.
4. Better chance of Kansas football beating OSU football or OSU basketball sweeping Kansas basketball this year?
Porter: Has to be hoops. DOESN'T IT?
Amilian: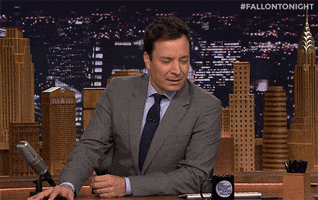 Southwell: OSU basketball sweep.
Nolo: OSU basketball sweep. We've split with them the last two years and out-scored them overall. Kansas football is 3-42 against the Big 12 in the last 5 years. They're not beating us.
Ames: Kansas football beating OSU football.
Cunningham:
Boone: Kansas football winning.
Dave: Let's see here. OSU is a 21 point favorite, which means we have about a 95% chance of winning this weekend based on historical figures. I would guess we have a ~40% chance of beating them at home and ~15% on the road, so that gives us a 6% chance of a sweep. So basketball by a hair.
Shepherd: OSU basketball sweep, but only because I refuse to entertain the possibility of my other option.
5. If __________________ then Bill Self will be flying back on the team plane with OSU to Stillwater and Travis Ford will be on Zillow.com Sunday morning.
Porter: The list of dominoes is too long to mention here but it ends with Mike Holder, a knife, and Tyler Self in the doldrums of the Fieldhouse.
Amilian: God is real
Nolo: People still showed up to Gallagher-Iba like they used to.
Southwell: Lawrence has an Ebola outbreak.
Ames: Bill Self gets lost.
Cunningham: The Thunder are playing an exhibition in Gallagher-Iba.
Boone: Boone sells his oil business.
Dave: Holder has learned Jedi mind tricks.
Shepherd: Boone writes him a blank check
6. If you were a student at Kansas, how many home games would you attend a year?
Porter: All of them. I watched OSU beat Montana State 15-10. I will literally watch anything.
Amilian: If I was at KU, I might be good enough to suit up, so all of them.
Southwell: All of them.
Nolo: Are you kidding?! I'm going to all of them! Allen Fieldhouse, Bill Self, perennial Big 12 Champio…wait, what? KU has a football team?
Ames: Just the ones where we played good teams. Then again, every team is good compared to your own so I'm not sure.
Cunningham: I would be at Phog Allen right now…waiting.
Boone: Probably not a single one.
Dave: I attended OSU during a 4-year span where we didn't make a bowl game and I made all of the games. What else do you have to do on a Saturday afternoon?
Shepherd: Probably all of them, but I'd need a psychiatrist by the end of the season. A good one, too.
7. The odds of Jim Harbaugh coaching Kansas in 2015 are the same as the odds that ______________.
Porter: Bo Wallace spent the night by himself last Saturday.
Amilian: The scenario in question number 5 happens.
Southwell: I'll win McDonald's Monopoly.
Nolo: You contract Ebola in the US. About 1 in 315 million.
Ames: I have with Olivia Munn.
Cunningham: Jim Harbaugh will have the No. 1 album in the country.
Boone: Self will coach at OSU.
Dave: You'd let Adrian Peterson babysit for your toddler.
Shepherd: Bill Self just tries his hand at football and coaches the team himself. (This is unlikely, right?)
8. Your reaction when Tyreek did that track finish across the goal line?
Porter:
Amilian: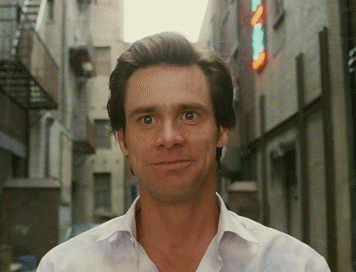 Southwell:
Nolo:
Ames: Best subtle celebration ever.
Cunningham:
Boone:
Dave:
Shepherd: