Roundtable Thursday: Who's your favorite random OSU player or coach ever?
Sean Taylor, Sports Illustrated memories, and how good, really, is this OSU team?
We are back at it with Rountable Thursday. Let me introduce you to this week's contributors:
Kyle Porter (editor) – I love jump balls, Markel Brown breakways, and Kevin Durant 30-footers. Thank you for reading Pistols Firing.
---
Justin Southwell (other uniform connoisseur, former WR) – Justin played at OSU as a wide receiver for a few years and is a pretty big uniform critic himself.
Follow @justinsouthwell
---
Kyle Boone (covers recruiting) – Will keep you informed on football and basketball recruiting. Could likely out-recruit Travis Ford.
---
Tyler Ames (covers the Big 12) – Writes a weekly roundup of the goings on within the Big 12. He'll likely have some fun with Texas this year.
---
Wes Shepherd (covers Big 12 football) – He invented the Big 12 QB fantasy rankings which is pretty terrific.
---
OKC Dave (statistician) – Unofficial statistician of Pistols Firing. His GPA was likely as high as the rest of ours combined.
---
Nolan Cox (contributor) – Played 31 more seconds of OSU sports than any of us. Once beat tied Dez Bryant in a slam dunk contest.
---
Carson Cunningham (uniform connoisseur) – Carson does uniform drive-bys and actually has a real job covering sports for a real news station in OKC.
---
1. Is the real 2014 OSU closer to how it played against FSU or Missouri State?
Porter: I have to believe it's FSU. I think this defense is going to be up and down but I really do think it has athletes the likes of which we've rarely seen in Stillwater.
Southwell: FSU. Hopefully OSU won't be one of the teams that plays to the level of their competition each week, constantly stressing the fans out.
Boone: Somewhere closer to FSU. FCS games are awful.
Ames: Hopefully FSU in the sense that we bring it every week, but the results mirror Missouri State (wishful thinking).
Shepherd: Cop out answer, but likely somewhere in the middle. Played up for FSU. Down for Missouri State.
OKC Dave: closer to FSU but my guess is the team will play up and down all year.
Nolo: Closer to FSU. They played down and we played up for that one. We can hang with anyone but might lose a couple we shouldn't as well.
Carson: FSU. We all mail it in on a given week. The outcome was a forgone conclusion.
2. JW or Daxx?
This is a moot point now that it's been announced that Walsh had surgery but here's a feel for what we were thinking… 
Porter: JW. #TeamNoArm
Southwell: Daxx for now. JW should rest this week and let the superhuman healing abilities take over.
Boone: Daxx. But I think a 2 QB system could work if Walsh gets healthy.
Ames: Daxx, but ask me again next week.
Shepherd: Give me Daxx for UTSA. I want to see what he can do against a tougher opponent.
OKC Dave: If JW is 100% I want Walsh at the helm. He is the guy who almost led us to a win over #1 Florida State, remember? EDIT: now that JW is out, I'll go with Daxx. Seems like the smart decision at this point.
Nolo: Go with who is hot. Start with healthy JW, but don't hesitate to throw Daxx in when JW struggles.
Carson: Daxx. It's just Missouri State but he gives the offense a dimension it desperately needs. And let's add extra X's to his name like helmet stickers.
3. If you could only keep three of Roland, Childs, Seales, Sheperd, and Ateman — who you got?
Porter: Roland, Childs, and Seales
Southwell: Is this what coaches feel like? … Roland, Seales, Sheperd.
Boone: Roland, Seales, and Sheperd.
Ames: Childs, Sheperd, Seales.
Shepherd: Childs, Sheperd[1. Ed. note: No relation.] and Seales.
OKC Dave: Childs, Seales, Sheperd
Nolo: Roland, Shephard, Seales
Carson: Roland (steady), Seales & Shepard (production). Need to see Ateman make a play.
4. It's been one year since the SI scandal, what's your favorite memory..?
Porter: I think it's always going to be Weeden calling out Thayer from that Cleveland locker room. "Who is this clown" (!)
Boone: Walking up to a porta potty at BPS labeled "Reserved for Thayer Evans". Wish I had a picture.
Ames: The OSU community, specifically former players, coming together to protect its reputation.
Shepherd: My mom canceling the SI subscription that came to our home for 20 years.[1. Ed. note: I laughed.]
OKC Dave: 30+ minute conversations with my friends and family where we convinced ourselves it was no big deal. Turns out we were right.
Nolo: Reading the segment entitled "The Sex" where I found out that some women are allegedly more attracted to football players.
Carson: Les: "Academics first (holds up two fingers), football second (one finger)."
5. Two words (or one GIF) to describe what the WRs were thinking when they saw Daxx warming up…?
Porter:
Southwell:
Ames: "Less blocking!"
Shepherd:
OKC Dave:
Nolo: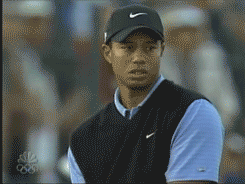 Carson:
6. In honor of Larry Coker, what's your favorite Ken Dorsey-era Miami memory?
Porter: Jonathan Vilma had a hit in the 2002 Rose Bowl against Nebraska on somebody (Eric Crouch? Jammal Lord?) that I thought was going to result in the first BCS-era death. He said after the game he just heard a "click" — I was terrified.
Southwell: I remember wanting a visor like this:
Boone: …all of them.
Ames: The sheer amount of talent: Ken Dorsey, Clinton Portis, Jeremy Shockey, Kellen Winslow Jr., Andre Johnson, Jonathan Vilma, Ed Reed. My goodness.
Shepherd: The double-OT national championship game in '02. One of the best games I've seen.
OKC Dave: seeing Frank Solich's 1000-yard stare during the first half of that Rose Bowl game when he realized Nebraska didn't have a chance.
Nolo: Wondering whether those teams had more fun on the field or off it then letting my mind wander…
Carson: The uniforms. They started it all. Sean Taylor is the Michael Jordan of Uni Heismans (RIP)
7. Who's your favorite "wait, that dude coached/played at OSU!" player or coach?
Porter: Dave Wannstedt
Southwell: Jimmy Johnson
Boone: Jimmy Johnson, probably.
Ames: Jim Traber
Shepherd: Houston Nutt. My Arkansas friends hate that guy…and I keep my mouth shut.
OKC Dave: Best OSU Nike jersey ever?
Nolo: I know everyone will say Jimmy, so I'm gonna go Rob Ryan…
Carson: Jamal Williams. That guy played on OSU's defense??? "Described as a 'textbook block-of-granite noseman' by Sports Illustrated′s Peter King in 2007."
8. 1 — UH in '09, how scary is this UTSA game?
Porter: I'm more concerned than OSU coaches during a random Brandon Weeden drug test and less concerned than OSU coaches during a random Richard Dumas drug test. So I'd put that at like a 4 of 10.
Southwell: I think we're good.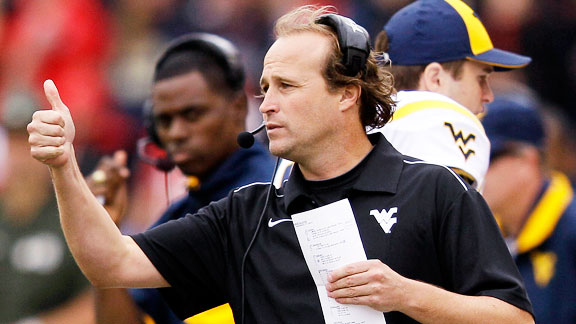 Boone: Scary if they come out boring like last week. But I think Gundy will have them ready.
Ames: I'm honestly a little worried. UTSA is scary, they just seem like one of those teams. I think we take care of business though.
Shepherd: I blocked that game out of my memory long ago. Not even sure what you're referring to.
OKC Dave: 10-15 percent chance of walking out of the stadium in crushing silence
Nolo: we'll be fine, but Gundy might want to take a page out of the Travis Ford manual. "They have legit NFL prospects. If you play like you did last week, you'll be serving their kids fries on the way to their family ski trips in the NFL offseason."
Carson: OSU won't sleep walk this week. UTSA is good. But barring a Daxx Peña, OSU should win rather comfortably.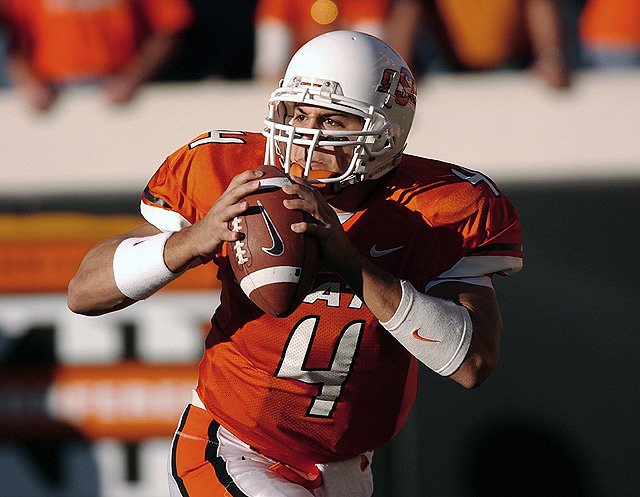 Totally Tickets is your source for Oklahoma State football tickets.