Top 10 Comments of the Week: Porter's Worlds Collide, Texas Back? and a Steaming Josh Henson Take
It was a busy week around Oklahoma State athletics (and these parts) with the men's golf team securing their 11th national championship. We also look ahead to football which grows closer by the day. Here's a look at the top comments that you contributed to the conversation.
No. 1 – Kansas Football Reigns Supreme
Kind of weird that a comment having nothing to do with OSU notched this week's number 1, but it's hilarious and poetic that it went to Winning Comment.
Winning Comment: Obviously they didn't notice that Texas plays AT Kansas this year.(28 Upvotes)
No. 2 – John Henson Will Be Responsible if Cowboys Win a Championship
Taylor: I'll say it right now… If this team wins any type of championship (conference/national) in the next few years, it is directly because of Josh Henson. Shooting very, very high and landing lunkers.(11 Upvotes)
My reaction to this take: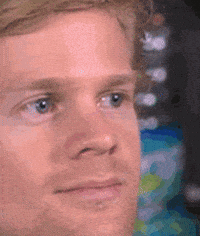 No. 3 – Porter's Worlds Collide
I imagine it was a week for the ages, for Kyle.
James: Kyle – this has to be a special moment for you too. I'm happy for you that three of your major interests intersect in such a memorable way. Congrats.(11 Upvotes)
No. 4 – Continued Congratulations
Mark Ortwein: Kyle, others have said it, but I want to too: congratulations on your two sports worlds converging. It has to be incredibly cool.(10 Upvotes)
It's been so cool! I enjoy golf but don't really follow it, so I don't read Kyle's coverage on CBS (sorry!) but reading his coverage on PFB this week has been incredible. I've loved every second of it.
No. 5 – More Texas Jokes!
Y'all couldn't help yourselves when Cox detailed the Big 12's title odds earlier this week. And I don't blame you because I still love these jokes too.
Zombie Willham: If Texas can get past Kansas, they should be home free. Well, except for all those other games.(9 Upvotes)
No. 6 – Justice Hill Heisman Contender
Sonic the Hedgehog: What boggles my mind is that Hill can lead the Big 12 in rushing yards and he's rated as the 3rd best runningback in the conference by several sports websites.(7 Upvotes)
This is just further proof that people outside of OSU don't watch their games. Hill is a STUD and should be a Heisman finalist if he has the same season he had last year.
No. 7 – Mason Rudolph: Gundy's Disciple
@below_the_cheddar_curtain: Mason hitting on a few Gundy Bingo squares (6 Upvotes)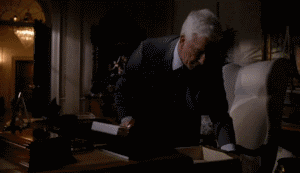 No. 8 – Football Scheduling Released
Winning Comment: This is how I make the annual determination between the "Sling Blue" and "Sling Orange" tv packages.(6 Upvotes)
I have no idea what this means, but while we're here I have a hot take: I don't hate the Thursday night games!
No. 9 – Facts Only
Hi Adam.
Adam M.: Defense wins championships. ? (5 Upvotes)
No. 10 – Capping Coaches' Contracts
Winning Comment: I really hope the idiotic California state legislature passes that $200k salary cap for coaches… watch how quickly that kills off the Pac-12.(4 Upvotes)
Brian Cassens: I'll raise you one Oklahoma legislature and assume schools won't exist in 5 years.