Uni Roundtable: At least OSU won the uni matchup in Ft. Worth
The B-W-B look is one of OSU's best, an Oregon update, and our all-time Uni Heisman candidates.
Welcome back to the Uni Roundtable where Carson Cunningham, Justin Southwell, and I break down OSU's weekly threads and take a look around the country to see what we're impressed (or depressed) by.
Let's get to work.
Porter: Question I've been pondering since Saturday: Did you like TCU's unis or OSU's better?
Southwell: When I think of TCU I think of purple and black. I know TCU has two different purple helmets (matte and chrome) and they've had a black one or two for Nike Pro Combat special occasions.
So I'm scratching my head at the white helmets. Why not make black part of the weekly arsenal? (Texas heat probably.)
That being said, they looked really good against OSU. Great contrast all the way around, like they knew ahead of time that OSU would wear B-W-B.
It's really tough to go against B-W-B because it's such a good combo, but we have seen it quite a bit. Because TCU played out of their minds, I'll go ahead and give them the nod for the better uni combo this week.
I just remembered their other alternate helmet. They should make these permanent. One of the best ever:
Cunningham: TCU's uni game is verrrrrry underrated. I noticed this when I went to Ft. Worth for the OU game:
It's well documented I don't like white helmets, but they work really well as alternates, like we saw against Oklahoma State.
Used sparingly, white lids can be very eye-catching. They definitely caught my attention.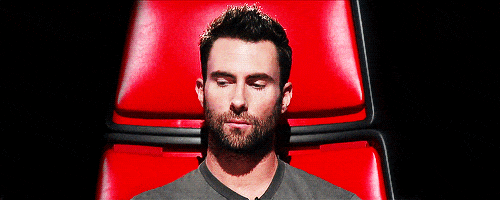 But they were no match for B-W-B. It's OSU's second best road combo behind the fan-dreaded 2011 B-W-O (hopefully the losses this year will relax the uni superstitions).
Saturday's look is so well rounded, so sharp. They've now worn it more than any combo, with good reason.
Porter: I agree, OSU's B-W-B is nearly impossible to beat and despite my unbridled happiness over seeing a white helmet done, well, perfectly like TCU's was I have to give the nod to the orange and black (maybe I still can't get over the different colors on the shoulders).
Should we talk about Oregon or just crown them and move on?
Also I was thinking on Saturday night as I watched FSU-ND that ND has sort of become underrated in their uni game after being overrated for so many years.
Part of this is due to the proliferation of zany unis across the nation and their unwillingness to go away from the golden dome and plain white-gold look. I thought Under Armour owned Nike in Tallahassee (which isn't easy to do).
Northwestern, on the other hand, was a train wreck. Gothic unis? WTF?
Gothic uniforms aren't as scary when you're down three touchdowns

— Faux Pelini (@FauxPelini) October 19, 2014
Southwell: I might be the only one who doesn't like Oregon throwbacks. That shade of yellow is lame compared to the Lightning Yellow they have now.They're good for one game a year or so, but I'm glad they don't wear these all the time.
I've always liked ND uniforms, but I don't get the gold pants. What happened to the Brady Quinn days?
Notre Dame does the helmet right, Florida State is closer to the right color of pants. Uniform Hesiman game of the year.
Lol, poor Northwestern. How can you screw up purple and black like that?
Cunningham: Well, the Lightning Yellow didn't exist in 1984. They are throwbacks for a reason and they're the best I've ever seen. Not to mention the uniform is steeped in history. The Ducks were basically trolling Washington with these beauties.
Be more than just a game changer. The @WinTheDay 'The Pick' Collection: http://t.co/P7bJhO8cmU pic.twitter.com/hPjtNy2mXG

— Nike Football (@usnikefootball) October 14, 2014
This would be like OSU wearing 2001 throwbacks in Norman this year:
As for Florida State…
They've ruined one of the best uniforms in college football. The numerals, the patterns on the sleeves — everything. It's just not the same, and this makes me very sad.
As for Notre Dame, I love them. I hated their unis for years (like the Brady Quinn era). But the extra shiny helmet they've introduced, combined with the Rudy-esque (!) pants, is top shelf. I think they made this change right before the Manti Te'o season and it's money.
Their uniforms are like modernized throwbacks. Nowadays with everyone rolling out complete zaniness (looking at you, Northwestern) less can be more and Notre Dame pulls it off well.
Porter: If we wear 2001 throwbacks in Norman this year…..
Anything else catch your eye this weekend? We could talk about A&M's threads but they were undressed by the middle of the first quarter so there's not much going on there.
Who is your all-time Uni Heisman guy?
Southwell: We fell in love with Oregon for one reason: new combinations.
I'm not hating on their throwbacks because they're pretty legit, but I don't think they're in Oregon's top 10 combos.
Dez wins Uni Heisman. He doesn't have anything special, but he still stands out.
Classic receiver facemask with the visor, had the eye-black with his area code, a couple of bicep bands, and the QB armband on the belt.
On top of that he's got the towel, black wrist tape, and black spatted ankles (which Nike didn't like because it covered the logo on the shoes — even though he has swooshes in 10 other places on his uniform). Occasionally he would rock the single black sleeve.
Everything is just clean.
Cunningham: I would like to acknowledge Kansas State's uniforms. The more I think about them, they really might be my favorite in the Big 12.
They are simple, yet NFL-like with the stripes on the shoulders, pants and helmet. They also have a great logo. The silver and purple works really well together and their road unis are a middle-class man's Dallas Cowboys.
All-time Uni-Heisman is no contest. Sean Taylor. It's not close. Those Miami teams were terrifying. Miami really started the flashy uniform movement and no one personified that movement like Sean Taylor.
He looked like he was created in a video game.
Taylor also knowingly broke NFL rules to make himself look even more swagged out. $10,000 fine? Well worth it.[1. RIP, his "A Football Life" documentary on the NFL network is worth a watch. Such a tragedy, but it reminds you he was unlike anything we've ever seen at the safety position.]
Southwell: Kansas State Wildcats:
Speaking of wildcats, should we expect to see Tyreek in the wildcat if Daxx gets his helmet knocked off and has to sit out a play?
Porter: Charles Woodson gets my all-time Uni Heisman. What is it with Michigan athletes being before their time in the uni game?
Woodson had it all. He went with the un-done receiver gloves and forearm bands on offense.
But he could also go with the long socks on defense.
No. 2 was my childhood uni hero.